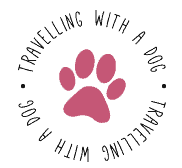 Thank you for wanting to write for us! We are currently open to submissions in the following areas:
travel tips with your dog
healthy dog treat recipes
dog-friendly accommodations
dog-friendly camp sights
dog-friendly hikes
hiking tips
seasonal activities with your dog
Or anything else you can think of that a reader of Travelling With A Dog would like!
What type of content do we LOVE to receive?
We love getting long-form content that is 800+ words on unique subjects. We do not accept content that has been previously published anywhere before.
When you post with us you will receive:
an author bio where you can promote your website, social media and/or business
The opportunity to become a featured contributor
promotion on our socials
a backlink to one of your own blog posts
potential referral traffic from Travelling With A Dog
The opportunity to write for a growing brand to expand your portfolio
To submit a request to write, fill out the form below with your idea! If your post gets approved, you will have two weeks to get us the final copy.
We are looking forward to hearing from you!