Hey, there, I'm Dana.
I started this blog when I moved abroad, mainly so I had a place to document ways to safely travel with your pets. At the time, we were doing overseas moves three times a year for my husband's career as a professional athlete.
It was stressful and exhausting, and this blog was my constant. But despite our hectic moves, we always made sure our dog's needs came before ours and that she was comfortable and ready to fly. She's a fantastic flyer, and as one flight attendant told me, "she's better behaved than all the kids!"
Growing up, I always loved dogs. I had a Toy Poodle named Christa and loved her to pieces. I'd devour any book within reach that mentioned dogs and wanted to learn everything I could about them.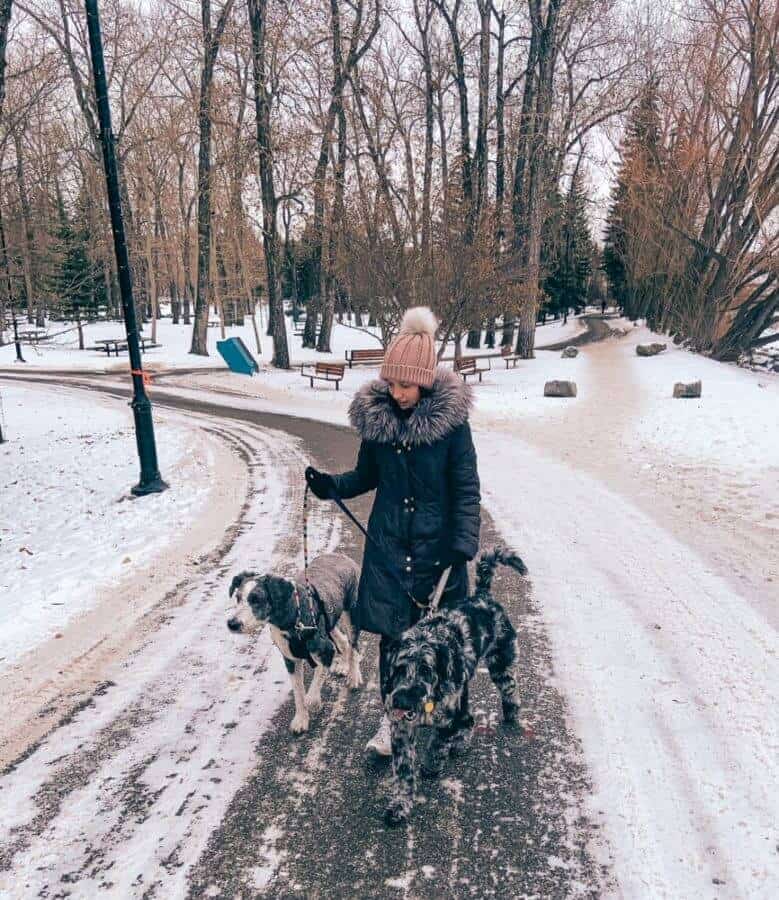 My passion for animals lead me to begin fostering dogs when I was 23 years old. (I recommend everyone foster if they have the opportunity—in many cases, it's free to do). My first foster dog was a Poodle-mix named Paige. I had her for four months and watched as she transformed from a timid dog who didn't know how to play with a ball or walk on a leash into a confident and sweet pup who loved to play and snuggle.
I fostered many different breeds of dogs, both big and small, and helped them find their forever homes. Between dealing with dogs that had separation anxiety and ones that needed help learning to trust, I learned so much during those several years.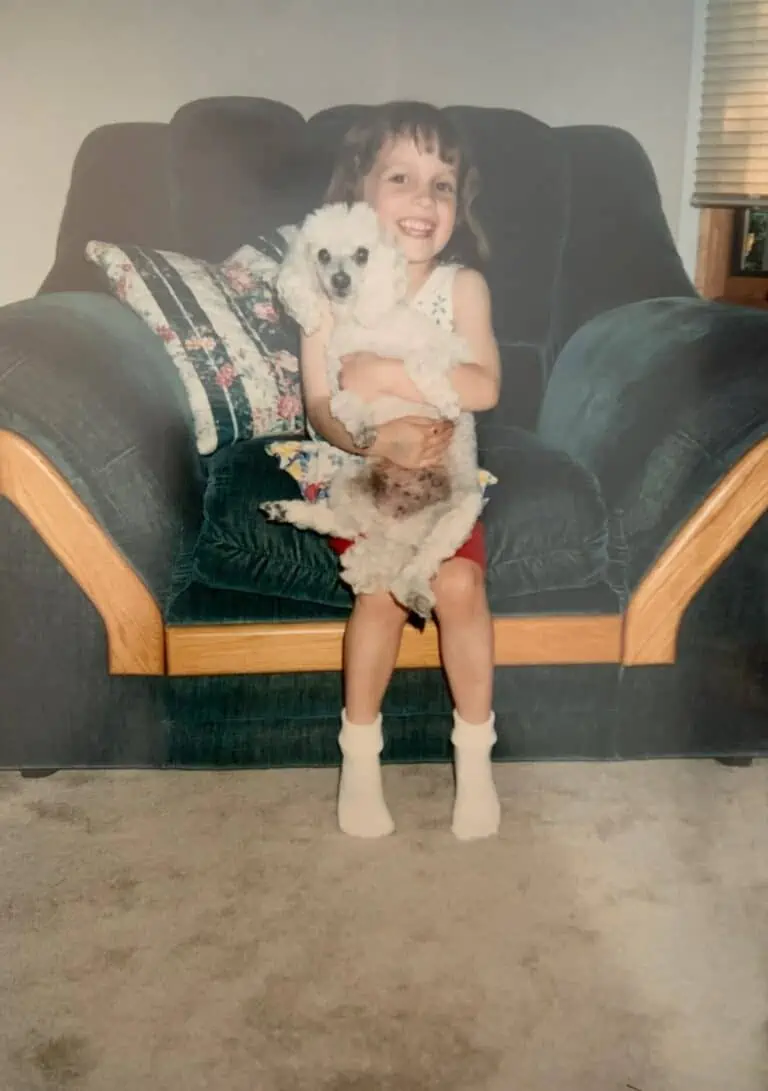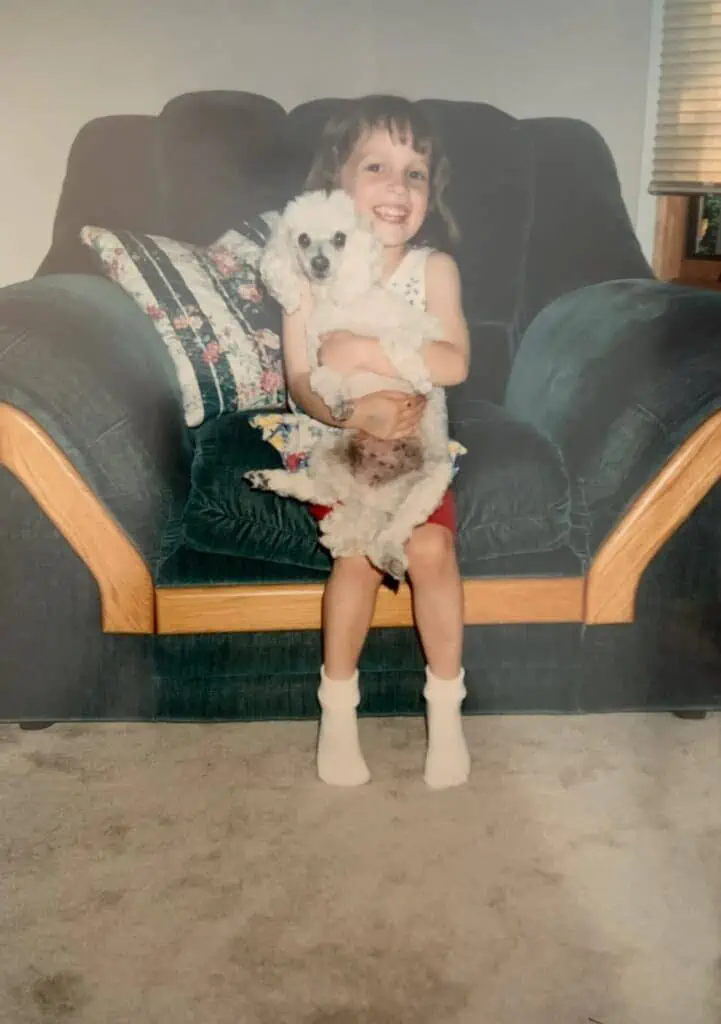 After several years of fostering, my husband and I decided to get our own dog. We wanted a hypoallergenic dog for our family members with dog allergies and settled on a Sheepadoodle. Since getting our Sheepadoodle, I've taken plenty of training classes with her, including puppy socialization classes, basic obedience, and intro to K9 nose work. Nosework was a blast (we both learned a lot in that class).
Several years after getting our Sheepadoodle, we fostered a merle Labradoodle and fell in love with him on day one. After having him for a couple of days, we knew we needed to adopt him, so we did, and he now joins us on all our adventures. We recently completed a Rally Obedience class together and one day, I hope to enter into a Rally competition with him!
And I still continue to volunteer with a local dog adoption agency where I can help animals find loving families.
I also run a Facebook group with nearly 5,000 people who own Poodle-cross dogs (join it here, if you'd like) where we share pics of our dogs, ask for help, and encourage one other to be the best dog owners we possibly can.
"I am thankful for those muddy paws that tell stories on our floors and those slobbery kisses that soften the hardest of hearts, because one day they will sure be missed."
Contact us
Please email [email protected] for partnership inquiries.