Last Updated on
If you're traveling the world, you need unique ways to get from points A to B.
And for some, cruises are the perfect option! But what if you're with your dog? Are there dog-friendly cruises you can take Fido on?
Today, we explore five incredible dog-friendly cruises that will pamper both you and your pooch
Top Dog-Friendly Cruises Around the World
1. Cunard Cruise Lines
Bring your dog on a pet-friendly vacation onboard the Cunard Cruise Lines. They have a long history of 180 years, and Cunard Cruise Lines are popular due to their transatlantic cruises. They do offer a pet-friendly cruise onboard the Queen Mary 2, and the experience is limited to just cats and dogs. Owners will have time daily to visit their dogs while onboard this pet-friendly cruise.
Key features: Dedicated kennel and play area, welcome gift pack, and experienced Kennel Master.
2. Dolly Steamboat
Are you thinking of visiting the Arizona flats with your dog? Bring them on board the Dolly Steamboat. It allows you to bring your dog on board while taking a peaceful cruise around the majestic National Forest.
Key features: Dinner with your dog, stunning and picturesque, Instagram-worthy scenes.
3. Mercury, Chicago's Skyline Cruise
The Mercury, Chicago's Skyline Cruise is a famous cruise line that offers 90-minute canine cruises that brings you and your dog to places such as the Chicago Harbor as well as the popular lakes nearby. It is worthwhile to note that they are the only cruise line in Chicago that allows dogs on board.
Key features: 90-minute cruises, water bowls provided, paper-lined restroom for dogs, the only pet-friendly cruise in Chicago.
4. Acadian Nature Cruises
The Acadian Nature Cruises offers a pet-friendly vacation onboard the Acadian. The 2-hour scenic route will bring you to places like the Egg Rock Lighthouse as well as the islands of Frenchman Bay. You can also view the breathtaking scenery of the Acadia National Park too.
Key features: Short 2-hour cruises, heated cabin in case it gets too cold, able to view marine life as well as eagles that soar through the area.
5. Argosy Cruises
The Argosy Cruises does offer a limited time only cruise during the festive season, but it is worthwhile to note that the experience it provides is truly amazing. Dogs and their owners can get to enjoy buffet gourmet meals that is specially catered by The Dining Dog Café. This is the ultimate way to celebrate the festive season with your dogs!
Key features: Dog-friendly gourmet buffet. Enough said!
Conclusion
As you can see, vacations can be less boring with these pet-friendly cruises. It can be fun for you and your dog. But always remember that you will need to be responsible for the dog's safety. Bring along their leash, medications (if any) as well as food items just in case the dog gets hungry while onboard the cruise.
Pin me: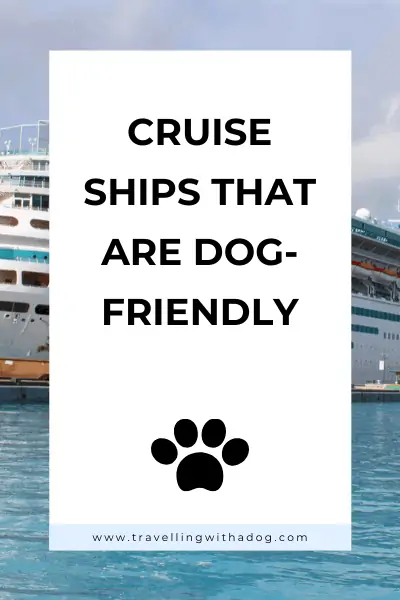 ---
Amazon Associates Program
This article may include affiliate links. www.travellingwithadog.com is a participant of Amazon.com Services LLC Associates Program. As an Amazon Associate, I earn a commission from qualifying purchase. www.travellingwithadog.com participates in other affiliate programs, and recieves commissions when purchases are made through the links. The cost is not inflated to account for the commission earned.
---
Veterinary Disclaimer: travellingwithadog.com is not a substitute for veterinary advice and does not intend to provide any type of veterinary advice for your animals. Please consult your vet for any questions you have regarding your pets health.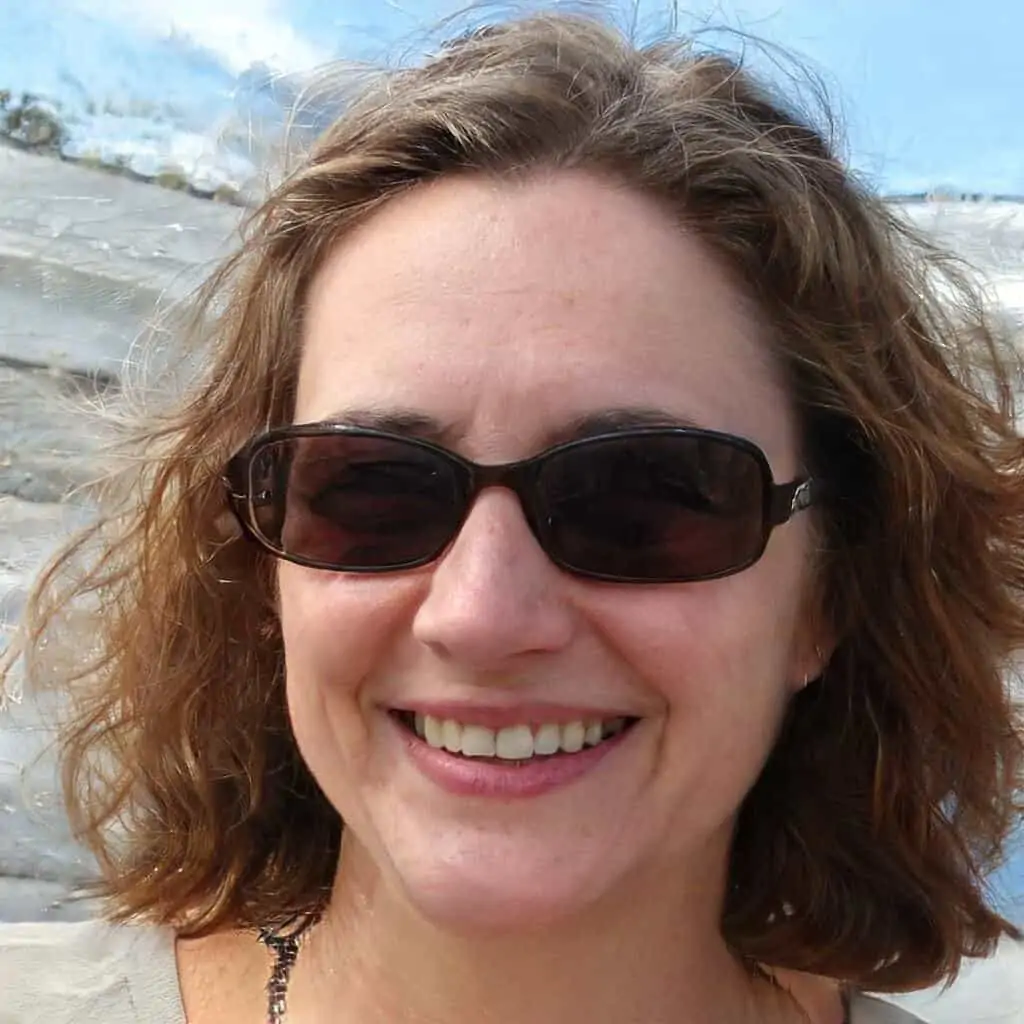 About the Author:
Mira is a dog lover and writer. She has two dogs of her own and loves taking them camping and hiking.