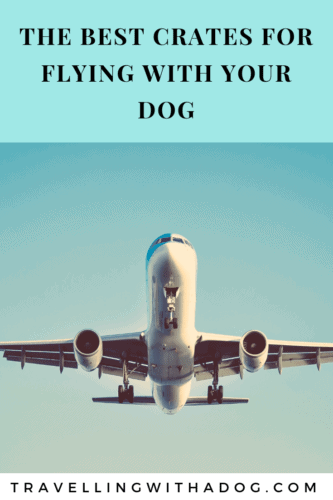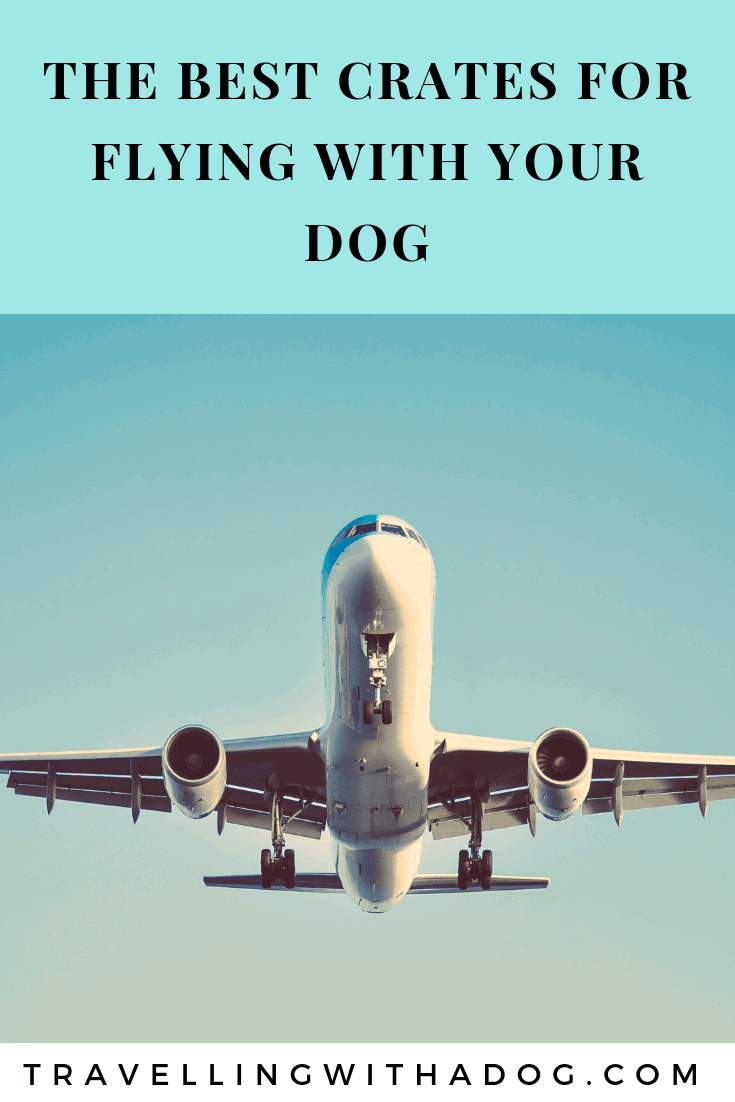 If you have to fly with your dog, you will want to make sure you buy a dog crate that is specifically made for airline travel. You can fly with your pet either in the cargo or bring him in the cabin, as long as your dog is in an airline-approved crate or kennel.
An IATA-approved dog crate is designed to remain stable during landing and takeoff, as well as provide adequate visibility and make sure your pet is always comfortable.
This post contains affiliate links. When you click on a link within this post and make a purchase, I will earn a commission. This is at no additional cost to you.
What to Consider when Choosing Airline-Approved Dog Crates
Small Dog Crates and Bags for Traveling
Small dogs under a certain weight are allowed to travel with you on the plane, as long as their carrier can fit under the seat. There are at least three factors that you need to keep in mind when shopping for a crate or travel bag for your small dog.
Comfort and Convenience
You will want a crate that's easy to carry around. After all, you'll be trying to beat security lines and get to the gate before it's closed. Your dog carrier should be lightweight and perhaps fitted with rollers. Backpack-style crates are also super travel-friendly.
Ventilation
It's a no-brainer that the dog crate should be well-ventilated to prevent your dog from suffocating under the seat in the cabin during flights. So, you must find one with breathable features like a meshed side.
Durability
Consider the construction quality and materials, too. Your kennel should be built to last, so pick something engineered from high-quality and durable materials. Not something that'll fall apart after a couple of uses. Check the integrity of straps, zippers, hinges and other parts that are susceptible to wear & tear.
Large Dog Crate for Travel
If you are flying with a large dog, your dog will be flying in the cargo area of the plane. If this is the case, you will not be able to have a crate with wheels. Most airlines require that your dog crate be made of durable plastic or fibreglass. Metal kennels are not allowed (although, the front door can be metal).
The Best Dog Crates for Travel
Now, dog crates for travel are a dime a dozen on the market, and they come in all shapes and sizes. Which is right for you? Here are 5 best airline-approved dog crates that'll deliver the most value for your top dollar.
Sherpa Travel Deluxe Pet Carrier
Traveling with your dog can be comfortable and stylish with this airline-approved carrier by Sherpa. It boasts a large rear pocket for tucking away your dog's poop bags, leash, treats, and whatnot.
Inside the carrier is lined with ultra comfy faux lambskin, the mesh sides allow for optimal ventilation and users are raving about its lightweight. The fasteners and straps are sturdy yet offer a comfortable grip.
All up, Sherpa Travel Original Deluxe is ideal for dogs that weigh up to 22 pounds.
Petmate Sky Kennel
Eco-friendly, well-designed, and well-ventilated, Petmate Sky Kennel is the ultimate option for a pet lover who wants to travel with their dog in the cargo. It has been green-lighted by both the IATA and USDA.
Favorite Portable Dog Crate
With a sub-$60 price tag, this is one of the most affordable airline approved pet carriers. It's designed for small to medium-sized dog breeds that weigh less than 35 pounds. It comes with 4-sided ventilation, long-lasting design, metal-screw construction.
IRIS Medium Deluxe Pet Travel Carrier
This is another quality dog crate that offers value for your money. It's available in 3 affordable sizes, but we recommend the medium one. You can choose from red or navy. No matter your choice, this crate is perfect for long haul flights because it's amply ventilated, and provide great visibility.
It is approved by IATA for a Toy Poodle, Yorkshire Terrier, and Chihuahua.
Suncast PCS2417 Deluxe Dog Crate
This airline-compliant carrier is portable, durable, and built for super strength and ventilation. The price is also not too shabby. It is designed for dogs that are not taller than 17.5 inches.
---
Amazon Associates Program
This article may include affiliate links. www.travellingwithadog.com is a participant of Amazon.com Services LLC Associates Program. As an Amazon Associate, I earn a commission from qualifying purchase. www.travellingwithadog.com participates in other affiliate programs, and recieves commissions when purchases are made through the links. The cost is not inflated to account for the commission earned.
---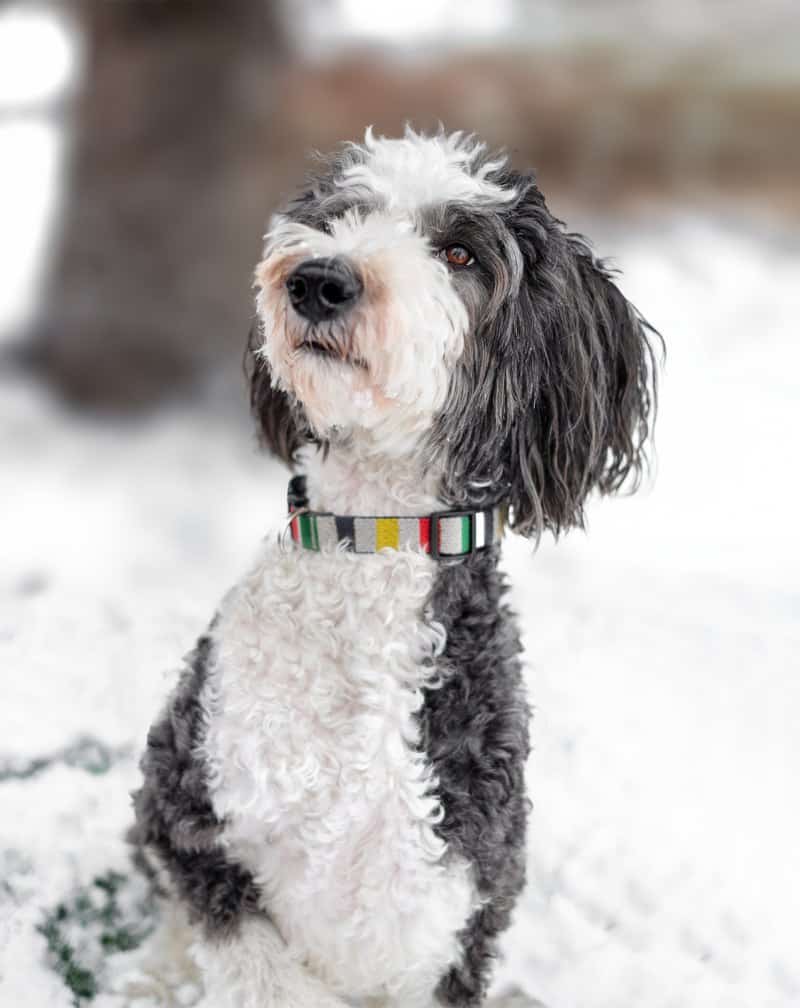 About the Author:
Dana is a Sheepadoodle owner and expat in Germany. While living in Europe, Dana and her husband always make sure that when they go on road trips, their pup Kaya gets to come along. Dana loves to highlight dog-friendly places you can travel to with your pooch so that your entire family can have fun together!