Last Updated on
If you didn't take a photo and put it on Instagram, did you really visit that iconic location? And it's just the same when traveling with your dog. Whether you're roading tripping round the USA or heading off on a city vacation, don't forget to take some photos along with your pup!
I had an amazing trip traveling around the United States with my dog a couple of years ago, hitting up some fabulous destinations on the East Coast and the West Coast. Along the way, these were some of my favorite dog-friendly spots that were perfect for an Instagram photo or two.
Brooklyn Bridge, New York City, NY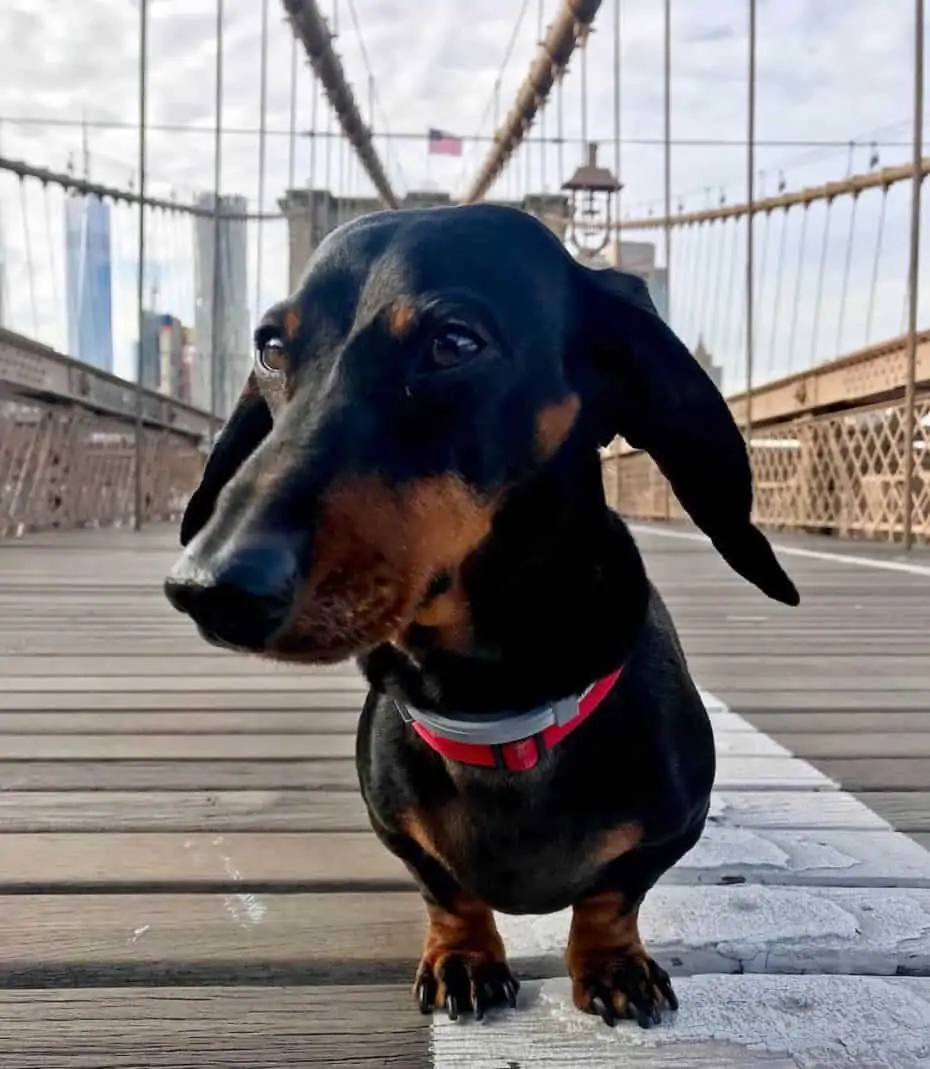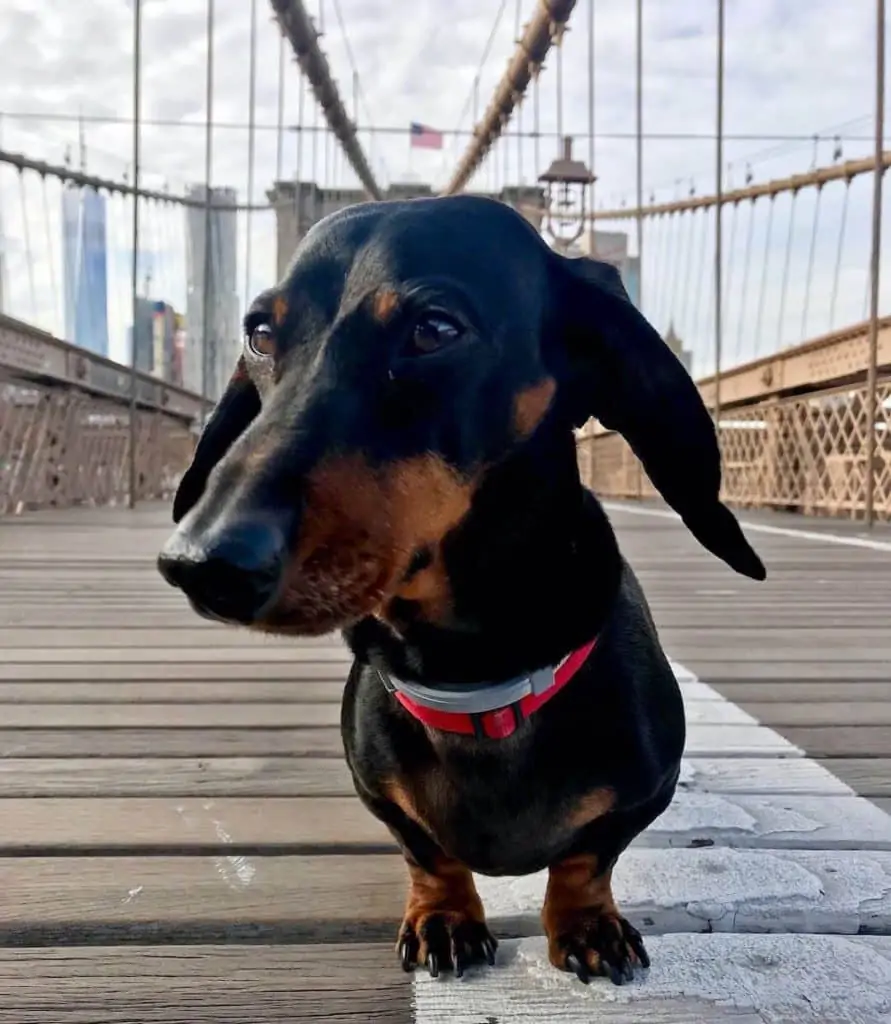 One of the most popular city destinations anywhere in the world, New York City is also the perfect destination for a getaway with your pup. Surprisingly dog-friendly for such a large city, choose between hitting up Central Park, visiting one of the many dog runs or eating hot dogs along with your four-legged dog.
One of my favorite dog-friendly experiences in New York City was walking across the Brooklyn Bridge, which is also the perfect spot for an Instagram photo with your pup.
To fully appreciate the towering New York City skyline, walk across the bridge from the Brooklyn side, Manhattan slowly looming up in front of you. However, don't do what I did and walk across on a busy Friday afternoon, when you'll need to battle the crowds to find a moment to take the perfect photo, without someone tripping over you and your pup.
New York is also home to some luxury dog-friendly hotels that both you and your pooch can stay in.
Times Square, New York City, NY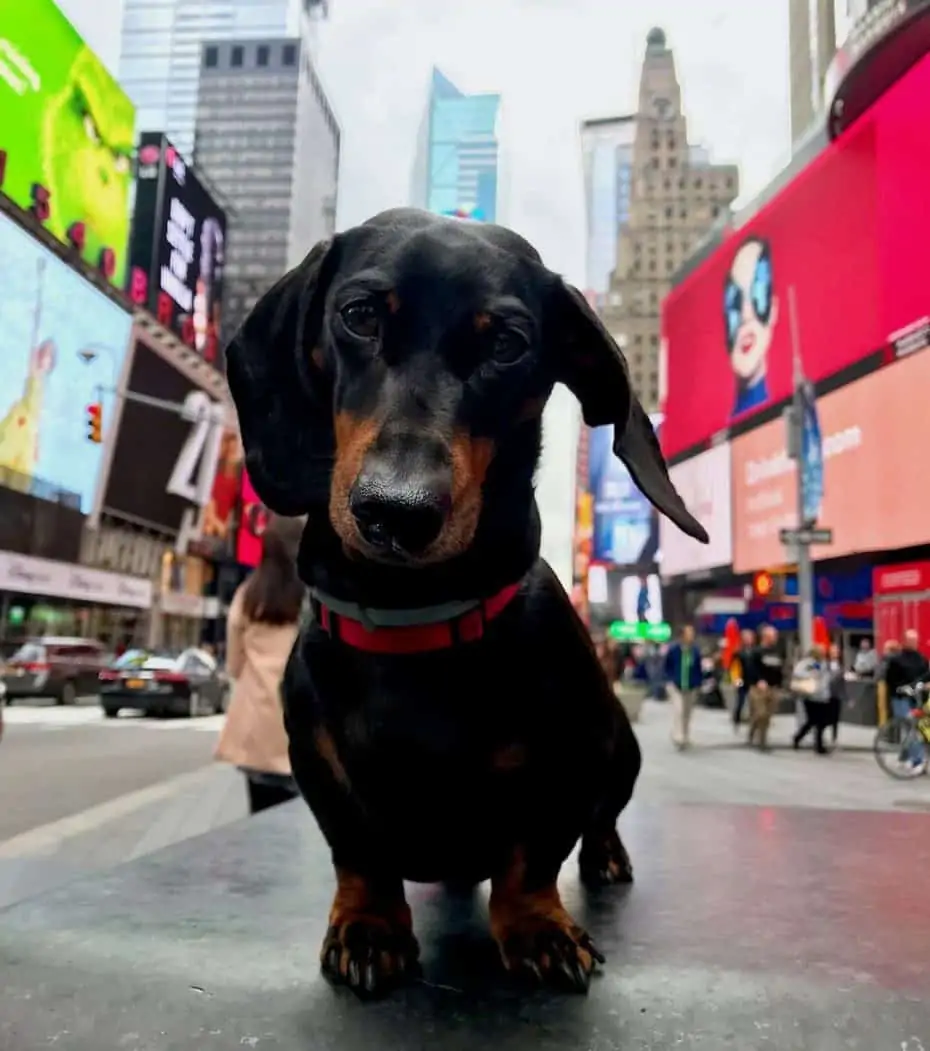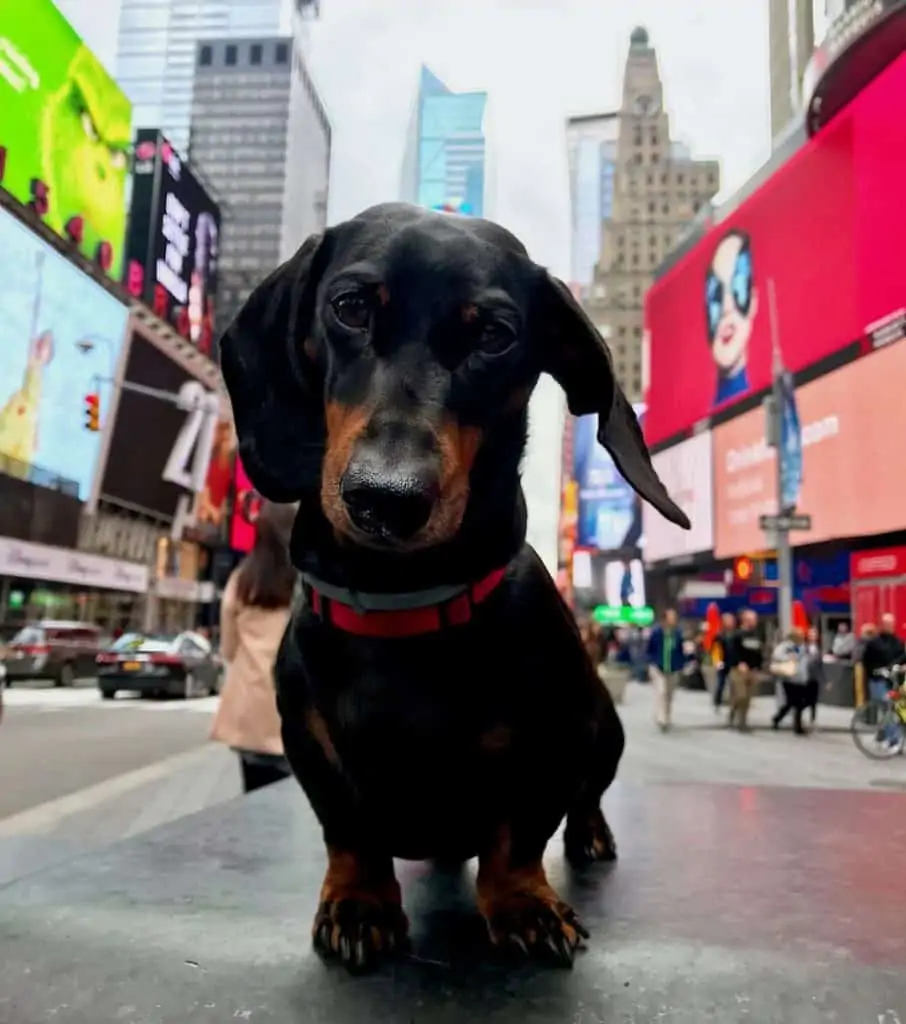 There's no shortage of stunning Instagrammable locations to head to in New York City, so I couldn't resist including one more popular spot. Times Square is an iconic spot for the quintessential New York photo, thanks to its sky-high billboards providing an ever-changing backdrop of vivid colors.
Skip heading to Times Square for a photo after dark with your pup, when the square is busier and the bright lights will make it hard to also capture your pup in the same photo. I visited mid-morning when it was fairly quiet. Perhaps also stop off at the ticket booth to buy some discount Broadway tickets, as long as you have a pet-sitter for your pooch.
The White House, Washington, DC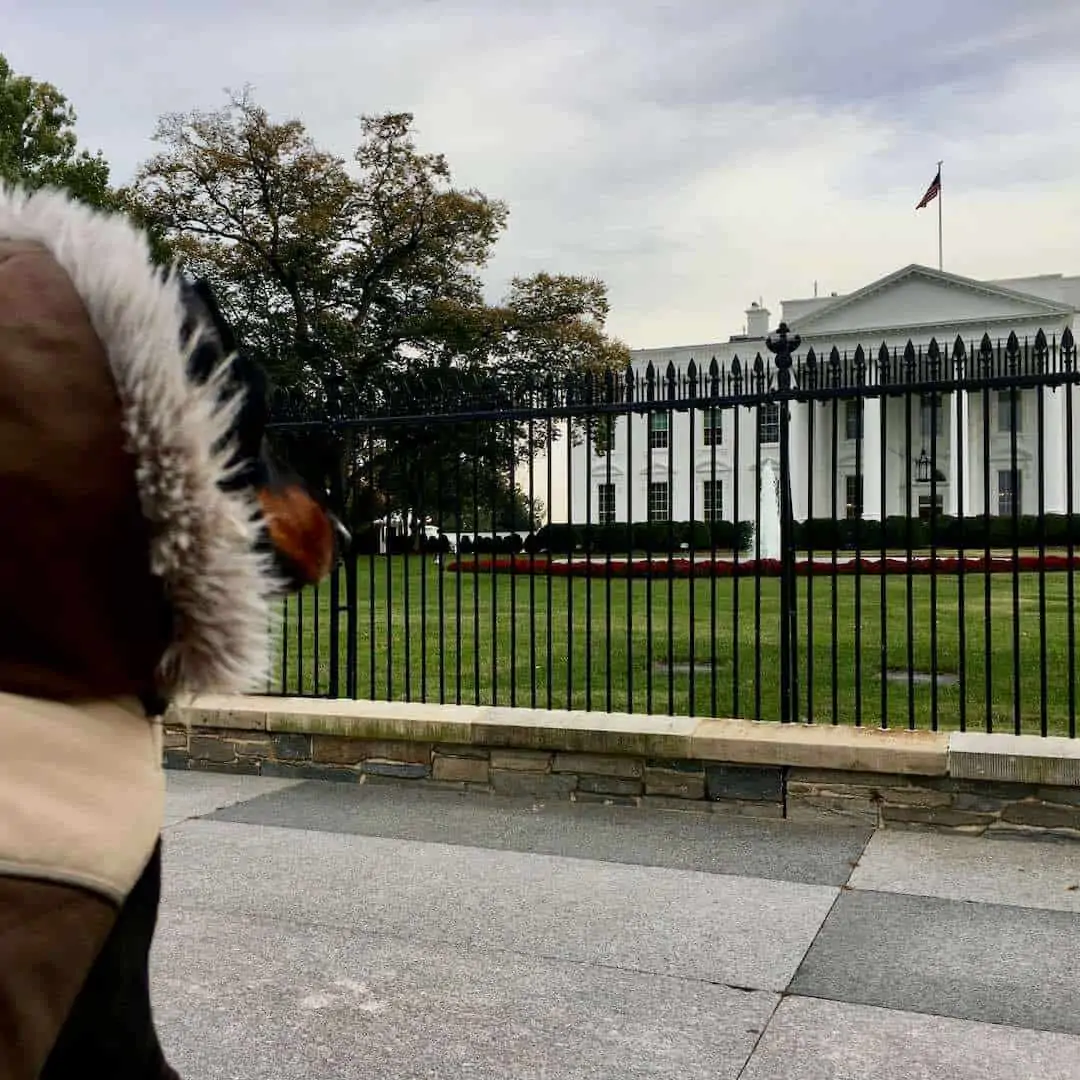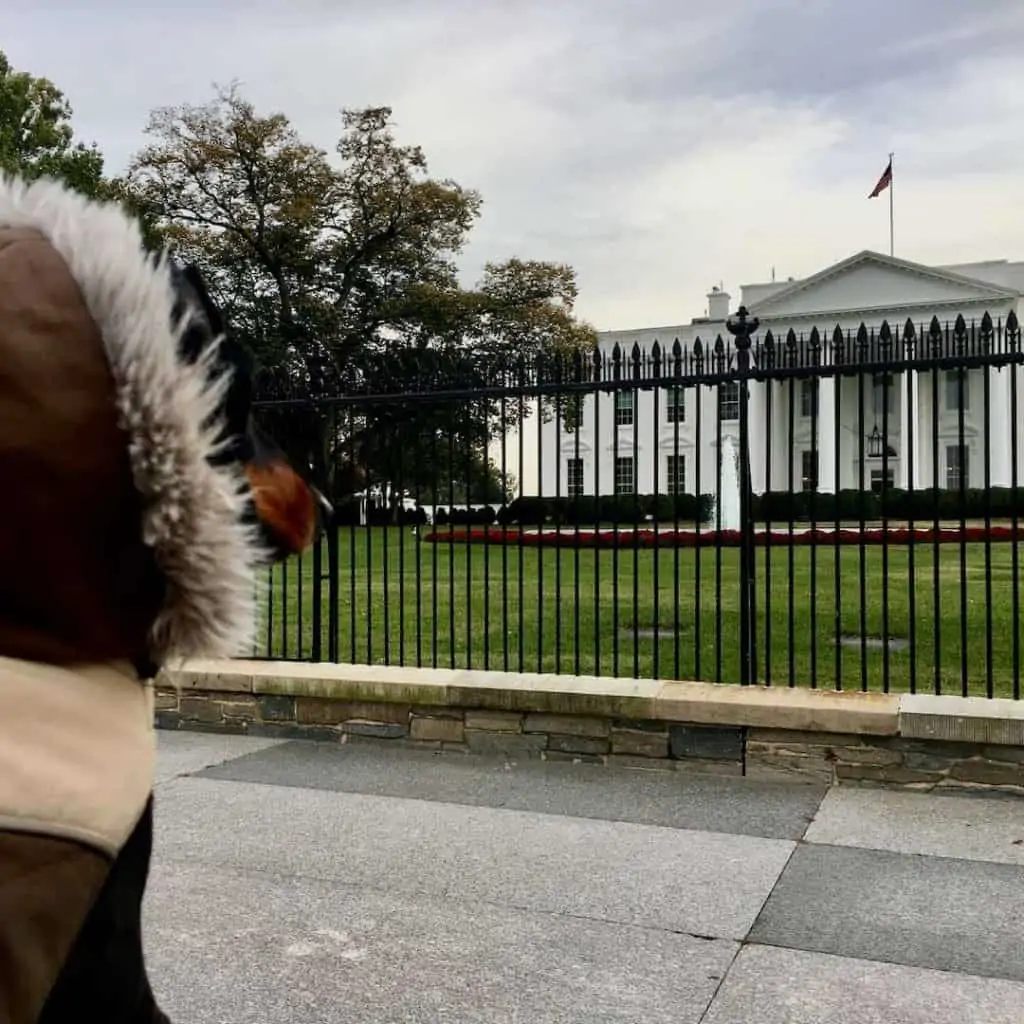 Washington, D.C. is another surprisingly pet-friendly city, perfect for a city vacation with your pup. The long expanse of the National Mall is perfect for taking a long stroll with your dog, while checking out the many famous buildings and impressive memorials that dot the area.
Of course, the most famous building of all is the White House, on the northern side of the National Mall. Walk around to the far side for a photo with your pup looking through the fence at the President's official residence.
South Rim, Grand Canyon, AZ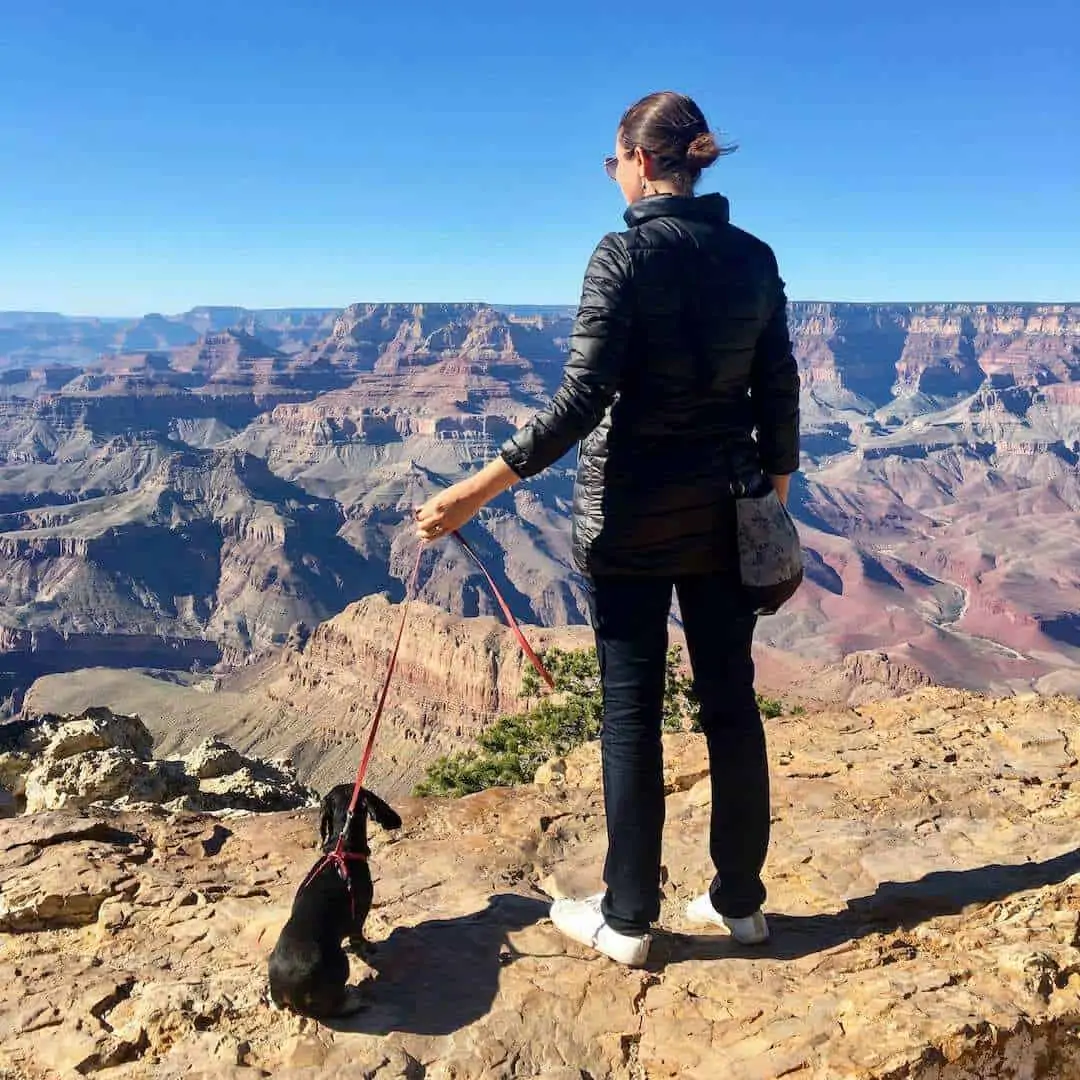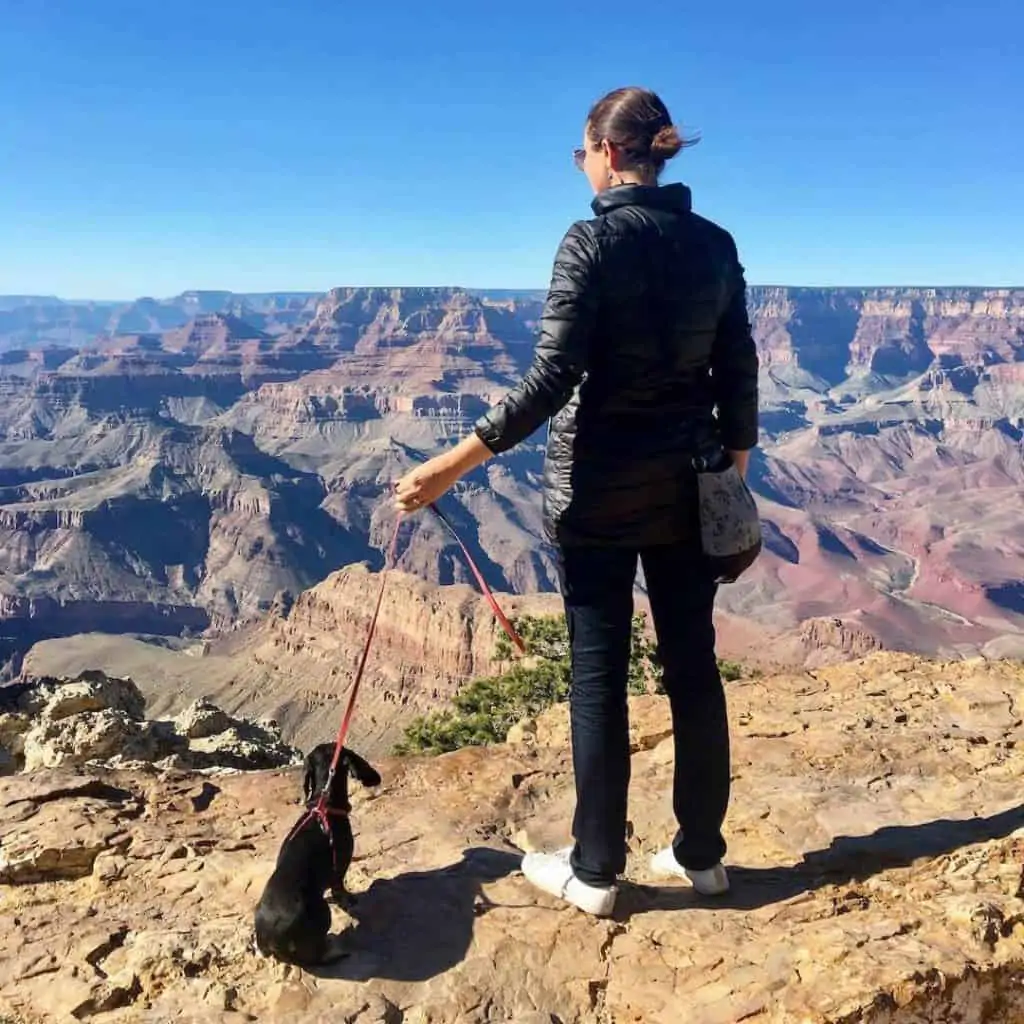 Heading to the other side of the United States, the American Southwest is perfect for a road trip with your dog and home to many impressive natural sights. Of course the most famous is the Grand Canyon, which I found to be a surprisingly dog-friendly location to visit.
At most national parks in the USA your options for exploration are limited, with dogs not allowed on many hiking trails. However, at the Grand Canyon National Park dogs are allowed along the Rim Trail at the South Rim, home to many of the best lookouts, just not below the canyon's rim.
I recommend allowing at least a full day to explore along the South Rim with your dog. One of the best Instagram spots is Mather Point, near the Main Visitors Centre. If you want to head west, private vehicles are not permitted most of the year and unfortunately pet dogs are not allowed on the shuttle bus. Instead, hike along the Rim Trail, which extends all the way to Hermits Rest. Alternatively, drive east with your dog to Desert View.
Forest Gump Hill, Monument Valley, UT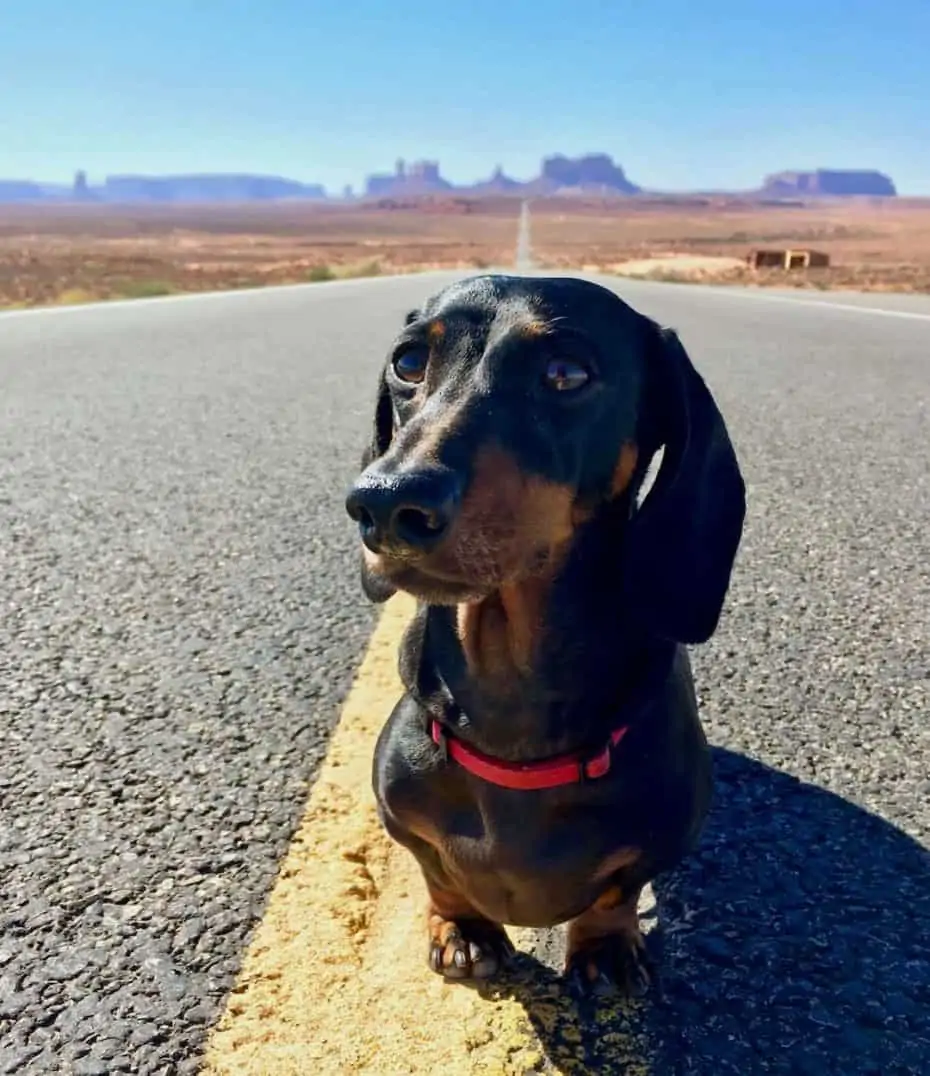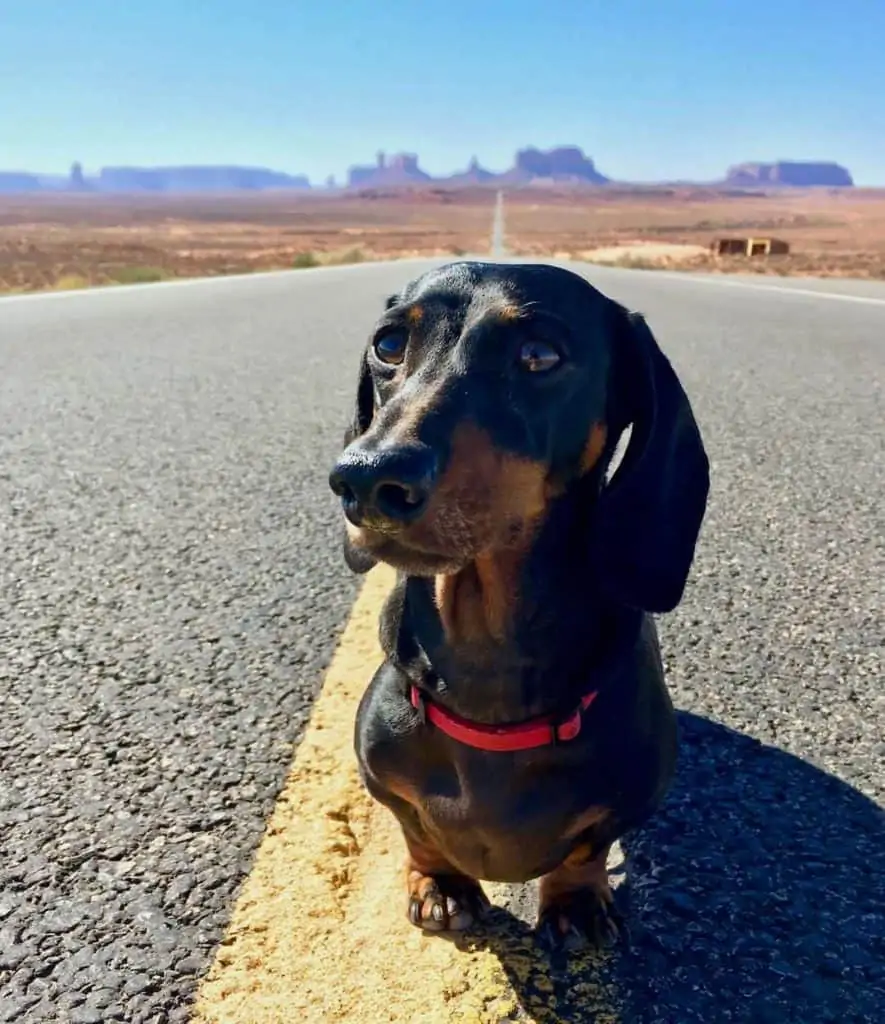 Another stunning natural wonder to visit in the American Southwest is Monument Valley. The iconic sandstone buttes tower up out of the desert, close to the Utah-Arizona border.
To visit some of the best photo spots, it's necessary to drive through the Monument Valley Tribal Park on the Valley Drive, a dirt and gravel road. If you're not up to driving along a bumpy road, another terrific photo spot is Forest Gump Hill. This is the spot where Forrest Gump ended his epic run, on the northern side of Monument Valley.
If taking any photos at this spot, especially with your dog, be extra careful of other cars on the road. I found there were often long gaps between vehicles, with plenty of time to take photos, but always have someone extra looking out for cars while you take photos.
Welcome to Vegas Sign, Las Vegas, NV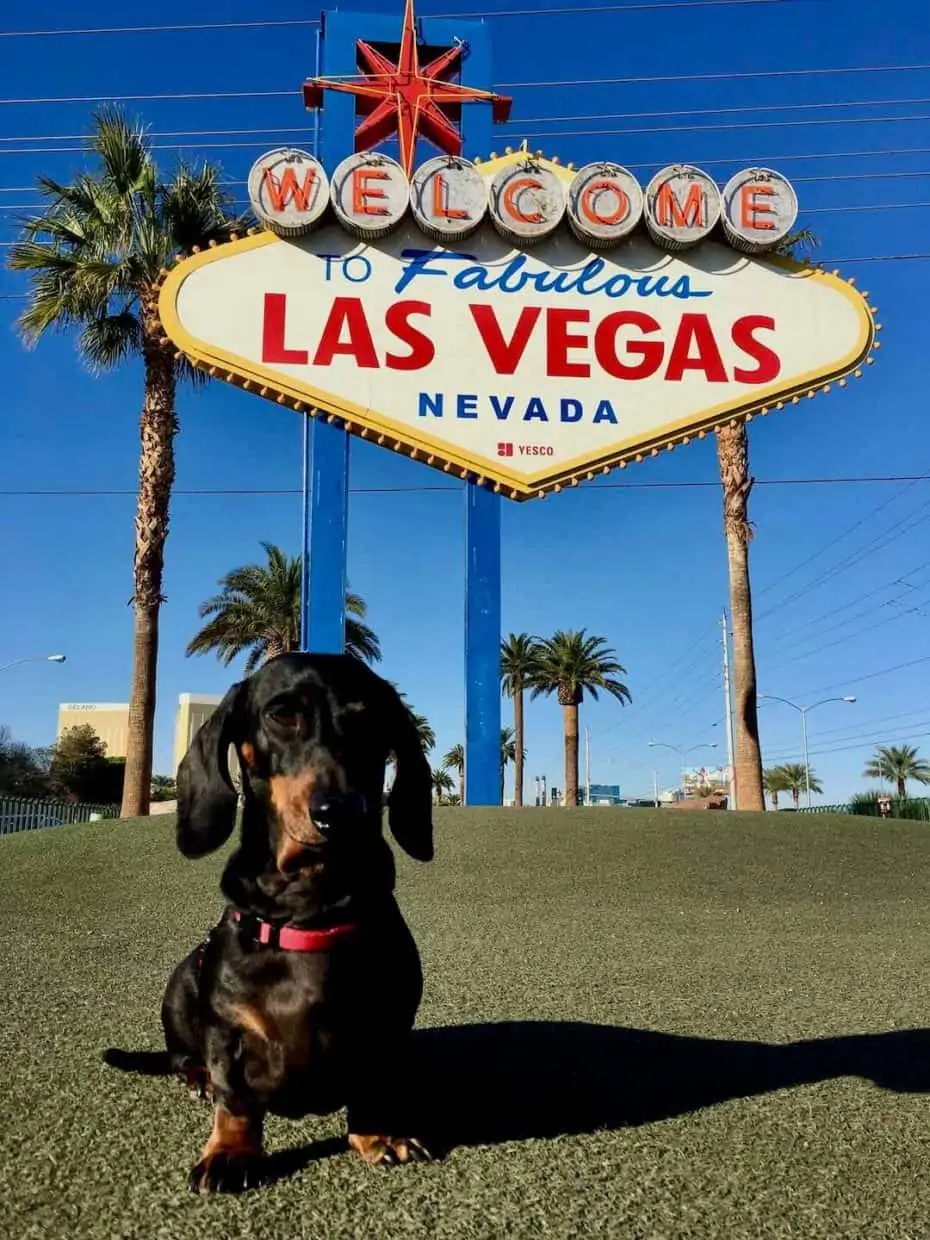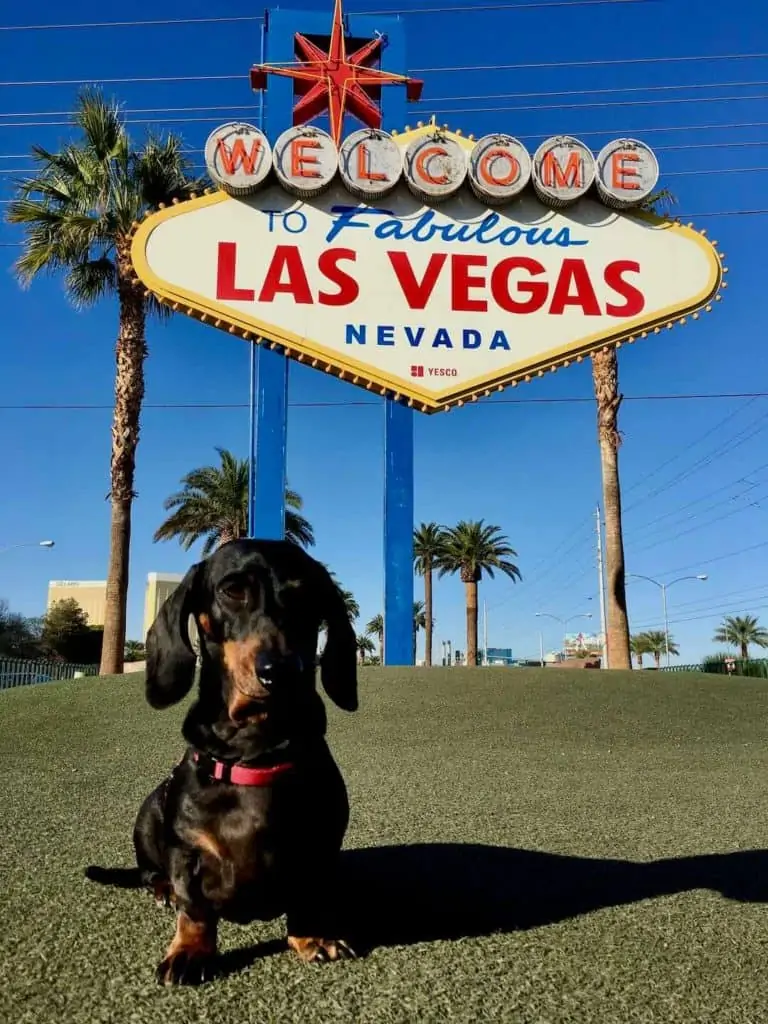 What's a trip to the American Southwest without a night or two in Vegas? If you're traveling with your dog, keep in mind that Vegas isn't that dog-friendly, with a general policy of no dogs on the strip from late afternoon onward. There are however plenty of pet-friendly hotels and I'm sure you can organize a pet-sitter for the night.
For the perfect Vegas photo with your pup, head to the Welcome to Fabulous Las Vegas sign, that's been welcoming visitors to Vegas since 1959. Take your spot in the queue to line up and take a photo, or pay one of the photographers that work for tips.
Half Dome, Yosemite National Park, CA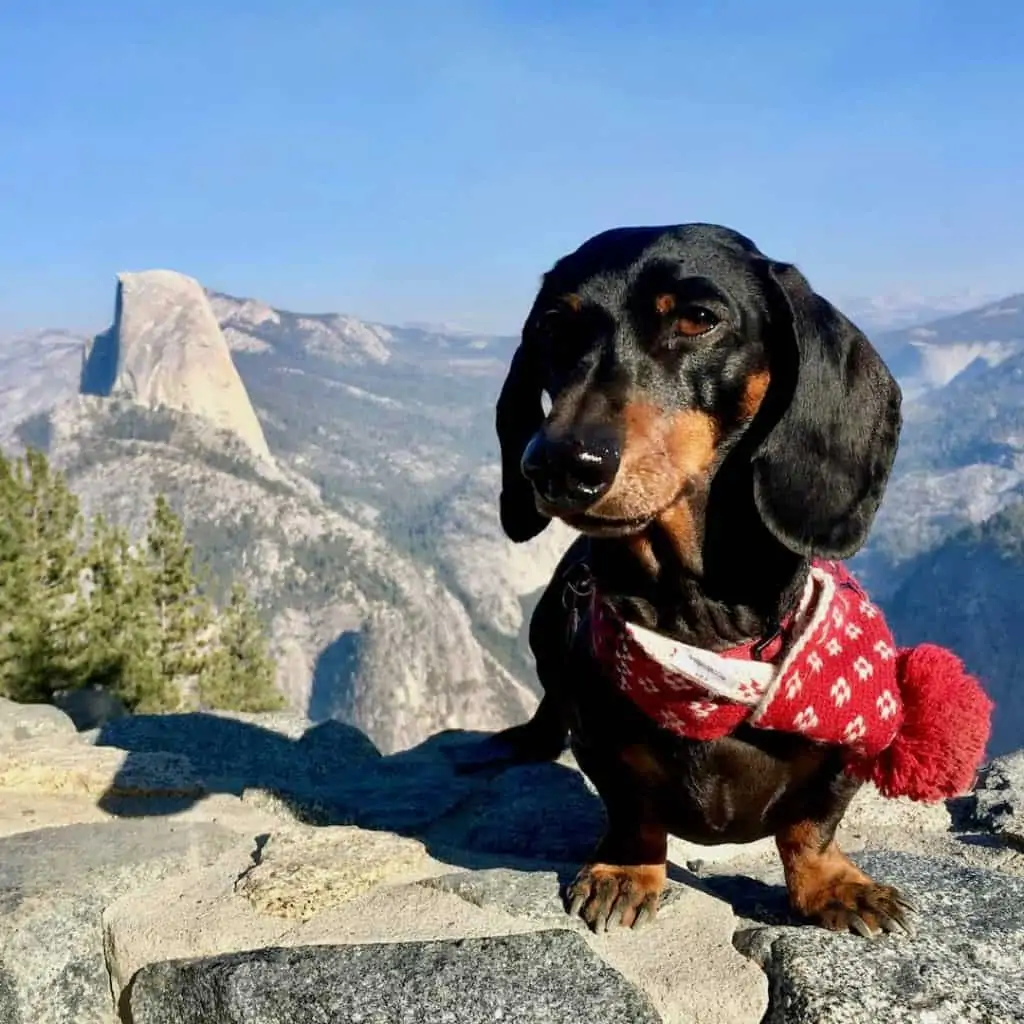 California is home to many stunning Instagrammable spots, but for some of the most eye-catching natural locations, head to Yosemite National Park, in the Sierra Nevada Mountains.
The highlights of Yosemite range from the granite expanse of El Capitan to the towering Giant Sequoias in the Mariposa Grove. Unfortunately, dogs aren't allowed to join you at some of the attractions, such as Mariposa Grove, plus are excluded from all but some of the shorter walking trails.
While it's not allowed to climb Half Dome with your pup, I instead recommend you drive with your pup to Glacier Point. This dog-friendly lookout spot is perfect for taking a photo with your pup with Half Dome in the background.
Baker Beach, San Francisco, CA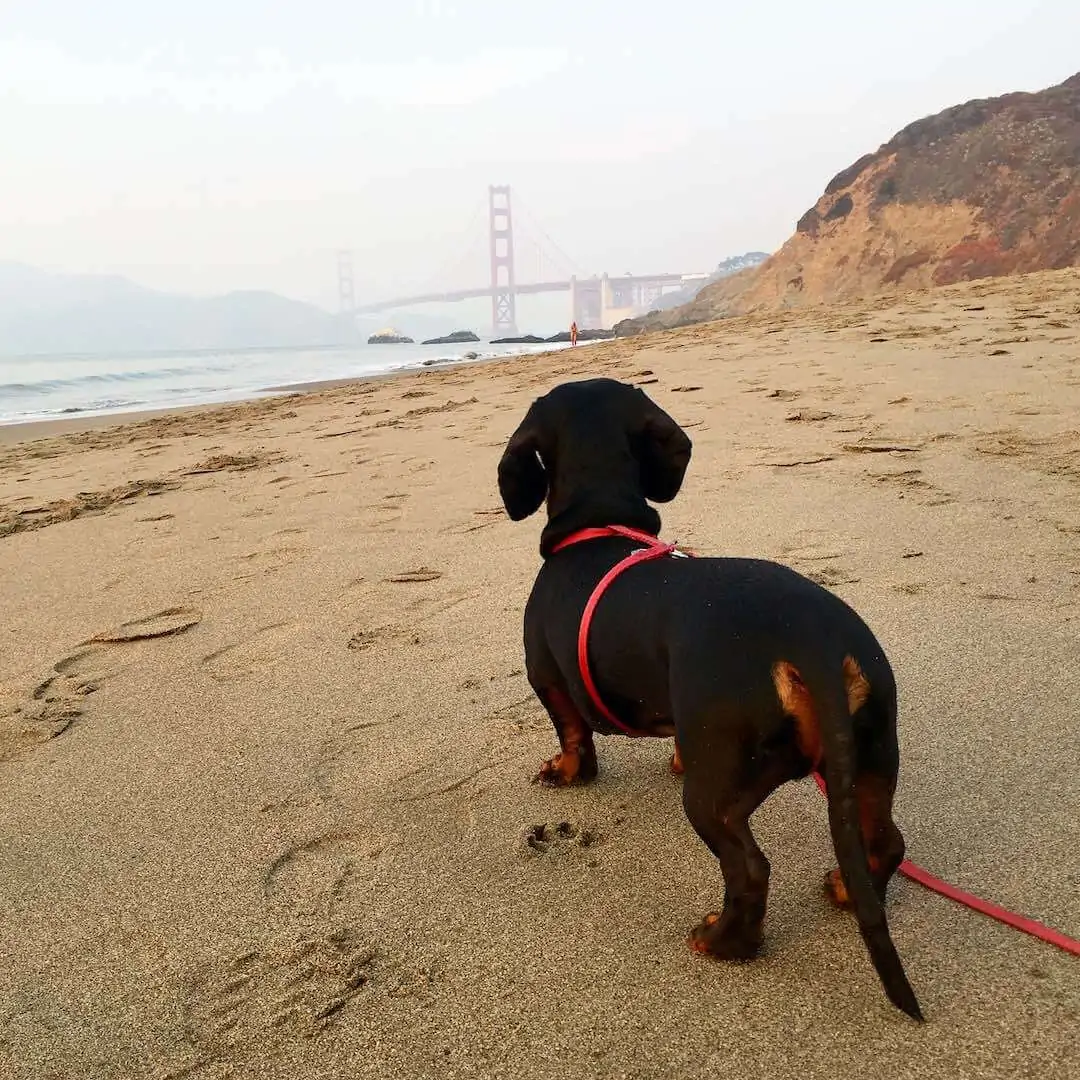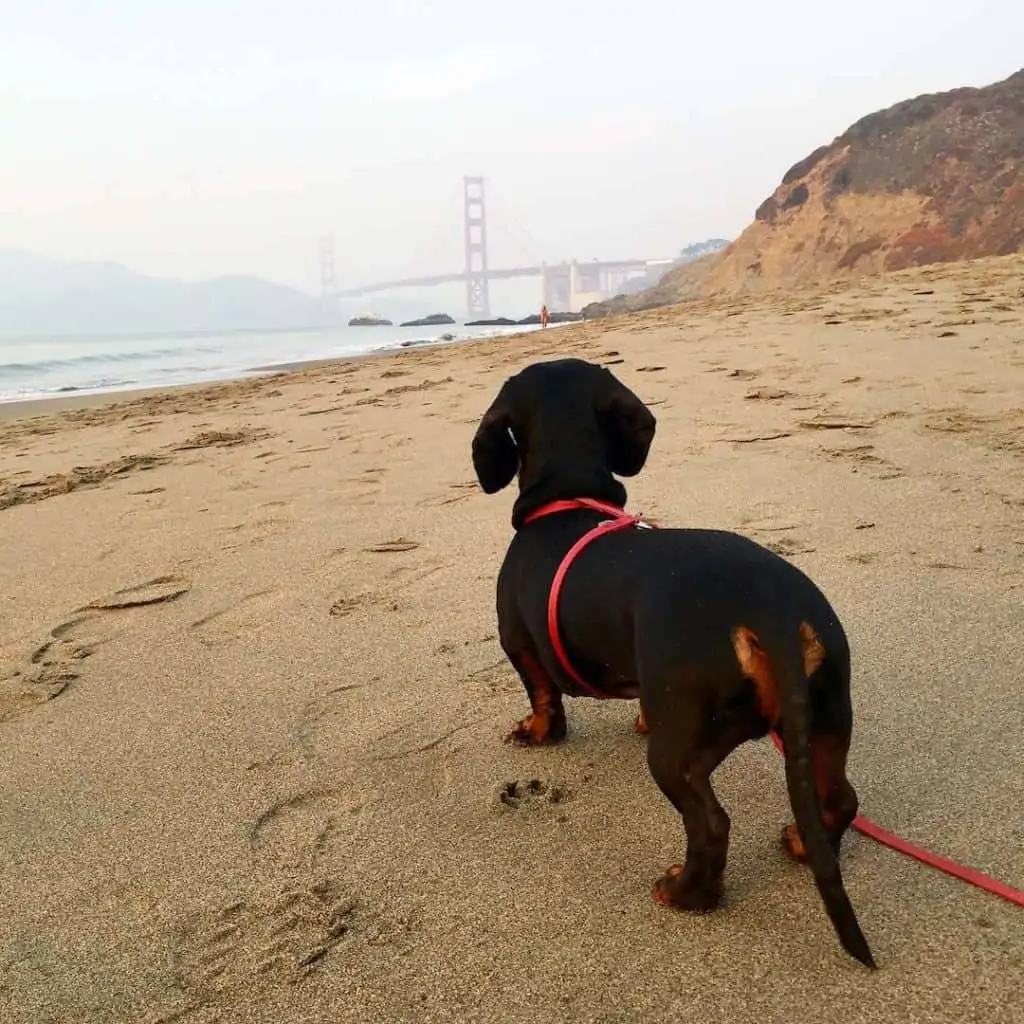 For our final top Instagram spot in the United States, head to San Francisco, home to the iconic Golden Gate Bridge. Don't miss driving across the famous bridge with your pup, plus stopping to take a photo or two.
One of the best spots to take photos of the Golden Gate Bride is Baker Beach. Conveniently, it's an off-leash beach, so it's a wonderful spot to visit with your pup and enjoy a walk on the golden sand, while also taking some snaps for Instagram. Perhaps head to the beach late in the day to also enjoy a West Coast sunset with your pooch.
---
Amazon Associates Program
This article may include affiliate links. www.travellingwithadog.com is a participant of Amazon.com Services LLC Associates Program. As an Amazon Associate, I earn a commission from qualifying purchase. www.travellingwithadog.com participates in other affiliate programs, and recieves commissions when purchases are made through the links. The cost is not inflated to account for the commission earned.
---
Veterinary Disclaimer: travellingwithadog.com is not a substitute for veterinary advice and does not intend to provide any type of veterinary advice for your animals. Please consult your vet for any questions you have regarding your pets health.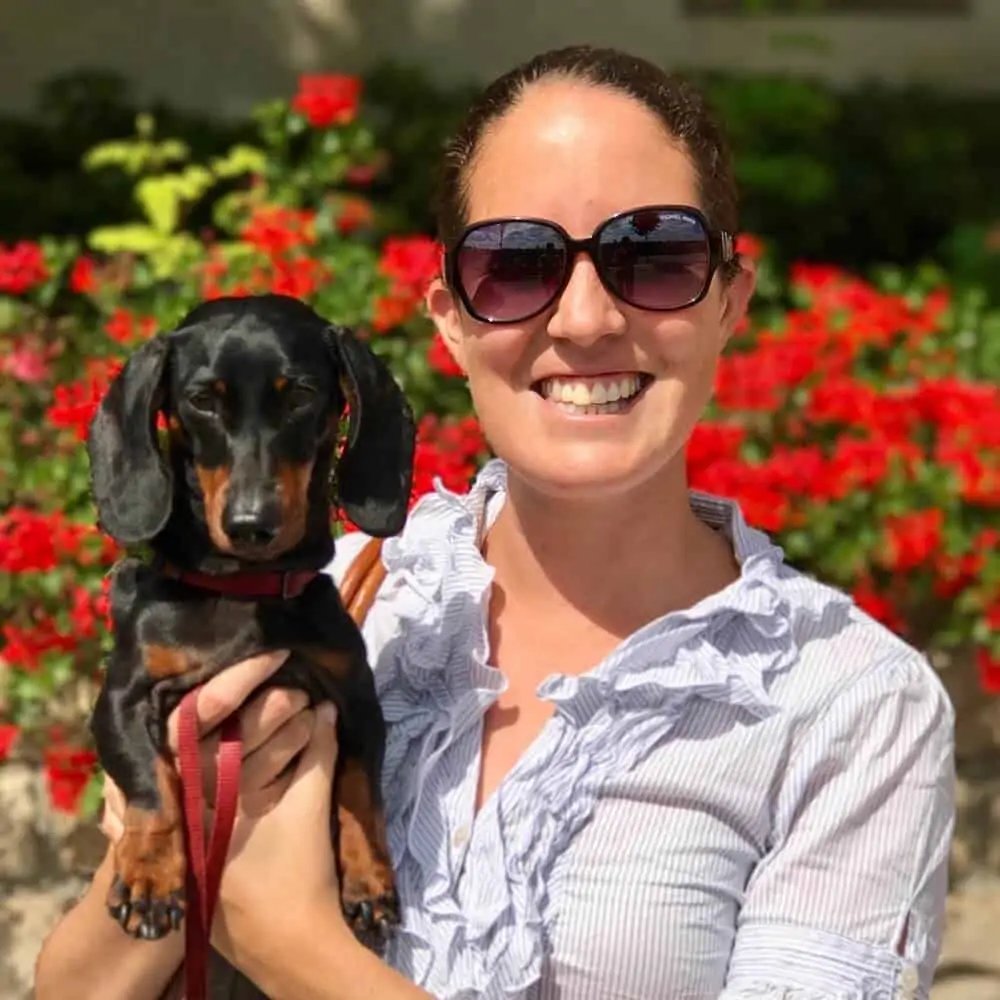 Shandos Cleaver is the founder of Travelnuity, a travel blog focused on dog-friendly travel around the world. She lives in Sydney, Australia along with her husband and Miniature Dachshund, Schnitzel. Together they've travelled extensively throughout Australia, the USA and Europe. She's passionate about providing inspiration and information to others wanting to travel with their dogs. You can connect with Shandos on Instagram, Facebook or in her Facebook group.