Last Updated on
When searching for a dog daycare in Calgary, it's important that you drop your dog off somewhere reputable and with a good track record. After all, our dogs aren't able to give us details about their days when we pick them up from daycare so we just need to trust that they are being well taken care of.
When we began searching for a dog daycare in Calgary we wanted to find one that met the following requirements:
good reviews
incorporated training into the daycare (so we knew our dog wasn't just running wild all day)
educated staff
fun environment
reputable
positive reinforcement training only
You always hear horror stories about dog daycares and it's important to do your research when trying to find one in Calgary for your pooch!
Which Dog Daycare in Calgary Do We Recommend?
There are many dog daycares in Calgary. In fact, searching for "dog daycare in Calgary" pulls up a map littered with pins, indicating many different daycares all over the city.
We've been to a couple of different daycares with our sweet Sheepadoodle but one has always stood out to us the most!
That dog daycare is Dogma.
We started bringing our dog to Dogma when she was just a puppy for their free puppy socialization classes. I am unsure if they still provide those, but if you have a puppy I highly recommend looking into them!
During our puppy classes, I got to meet some of the trainers and see their training methods. I loved how swift they were to react to puppies who weren't playing nice, and how they only used positive reinforcement training tactics.
When it came time to find a weekly daycare for our dog, we decided to try out Dogma. We've been going to daycare at Dogma for 4 years now and I thought it was time to write a review for those who might be looking for daycare at Dogma!
Like I mentioned above, we've been going to daycare for 4 years at Dogma. Our first year, our dog went almost every day as my husband was away working in the States and I worked full-time.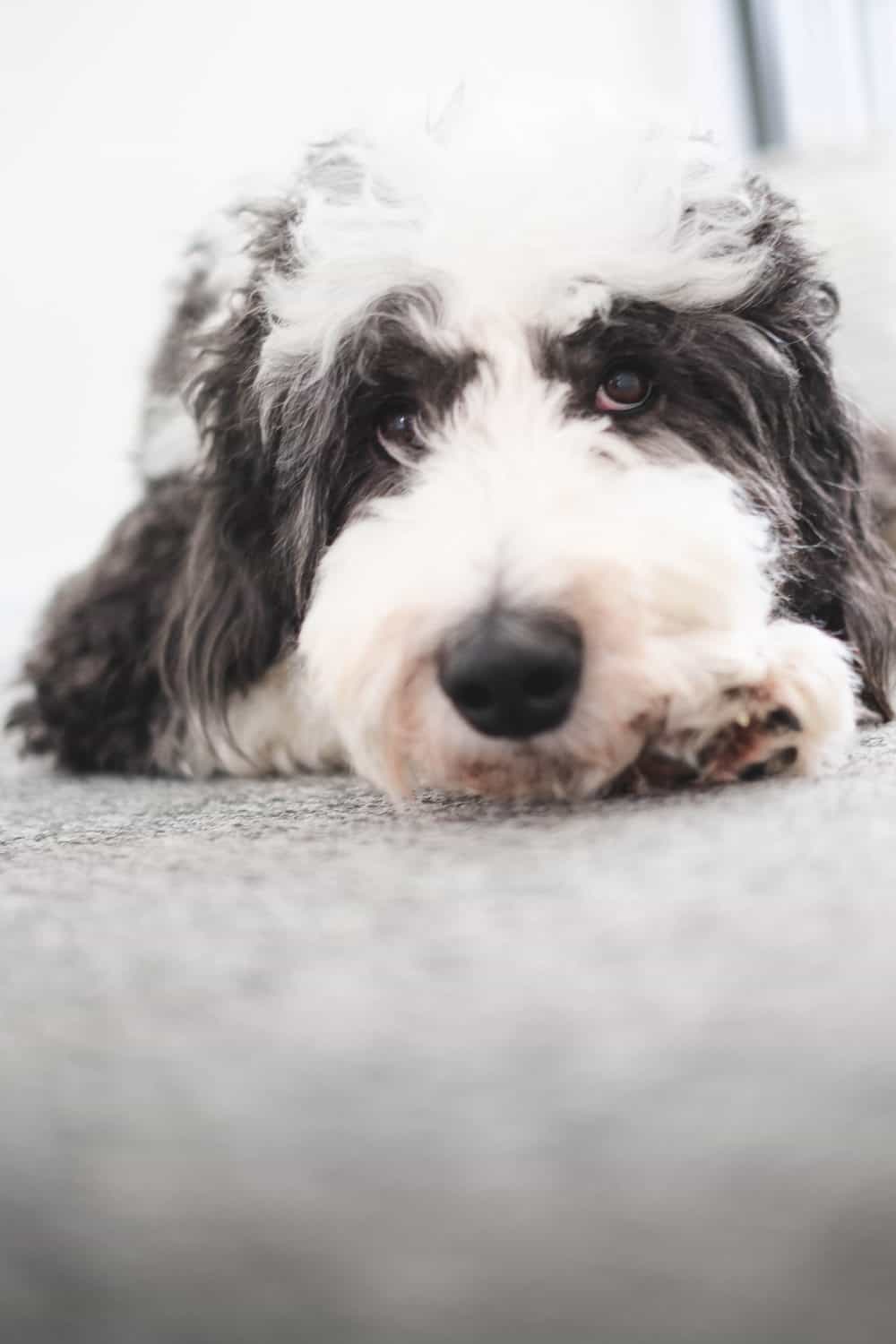 So if you are in the market for a dog daycare in Calgary, I'm going to be giving you my full Dogma review and letting you know why I trust them whole-heartedly with our dog.
Dogma's Daycare Program Incorporates Training
Listed right on Dogma's website is this snippet:
Our dog training programs, and day school curriculums, have been developed by an elite CBCC-KA accredited trainer – one of the first four in Canada to achieve this high standard of training education, and currently one of only 161 trainers in this category worldwide.

We also go way beyond what's usually included in the average dog daycare facility. At Dogma, the dogs in our care attend day school, going through a variety of subjects each day, to improve their skills. At the end of the day, you get to go home with a dog that has better basic obedience skills, and better manners.

source: https://www.dogmatraining.com/
These activities have made a world of a difference for our dog and her experience. One year, we had moved and were living quite far from Dogma, so we decided to try out another popular dog daycare that was closer to our house.
However, we noticed a huge difference in our dog when she came home from this new daycare.
At Dogma, each day they work with the dogs to do something different and fun. These types of activities can be great to tire our pups out and work on basic obedience, and whenever our pup comes home from Dogma she is pooped right out!
However, when we brought her to the other daycare, she was never tired! EVER! We were puzzled with how she could be away from home with other dogs for 12 hours and still come home energetic.
Dogma really does an incredible job keeping the dogs busy and stimulated all while working on their training.
The Staff are Friendly
Each time we walk into Dogma we are greeted with smiles from all the staff there. I have never had a bad experience with any of the Dogma staff!
It's quite obvious they care about each and every dog that walks through their doors as they know all the owners and dogs by name.
The Staff Are Proactive
The other day while at daycare, our dog had an allergic reaction and scratched herself raw. Dogma immediately called me when they noticed she was bleeding to let me know. They also reviewed their footage just to double check that they hadn't missed anything (such as a bite from another dog) that could be the source of her injury.
They assured me that she was otherwise in good spirits, but was likely suffering from a hotspot.
It was very reassuring to know that they take our dog's health and safety very seriously and love them like their own!
They Offer Training
While at daycare, you can also pay extra to have a trainer do one-on-one work with your dog. Even though our dog gets basic training while in daycare, extra training can help you if your dog needs a little bit of work in another area.
We have done this several times for her when we want her to get some training done in a controlled environment.
For example, she started becoming a major ball hog and started showing signs of aggression near her balls, which is not ok. However, because we don't have any other dogs, it's difficult for us to teach our dog to share her balls with others in a safe environment.
We began doing training with Dogma where we could get video updates, homework as well as written reports letting us know our dog's progress. It has been super helpful to try and combat her ball-craze!
There are Two Locations in Calgary
Dogma currently has two locations in Calgary:
2835 37 St SW
515 70 Ave SW
We have attended both locations and have had the same level of service from both.
Dogma is Affordable
Dogma offers different rates and packages depending on how long you want to drop your dog off for and how often. If you buy a package, the day rate ends up being slightly cheaper and in my opinion, is incredibly affordable for a full 12 hours of high-quality dog daycare in Calgary!
Dogma Review: Overall
Overall, I would recommend Dogma 100% . I fully trust that when I drop our dog off, she is going to be in a safe environment where she is loved and taken care off.
---
Amazon Associates Program
This article may include affiliate links. www.travellingwithadog.com is a participant of Amazon.com Services LLC Associates Program. As an Amazon Associate, I earn a commission from qualifying purchase. www.travellingwithadog.com participates in other affiliate programs, and recieves commissions when purchases are made through the links. The cost is not inflated to account for the commission earned.
---
Veterinary Disclaimer: travellingwithadog.com is not a substitute for veterinary advice and does not intend to provide any type of veterinary advice for your animals. Please consult your vet for any questions you have regarding your pets health.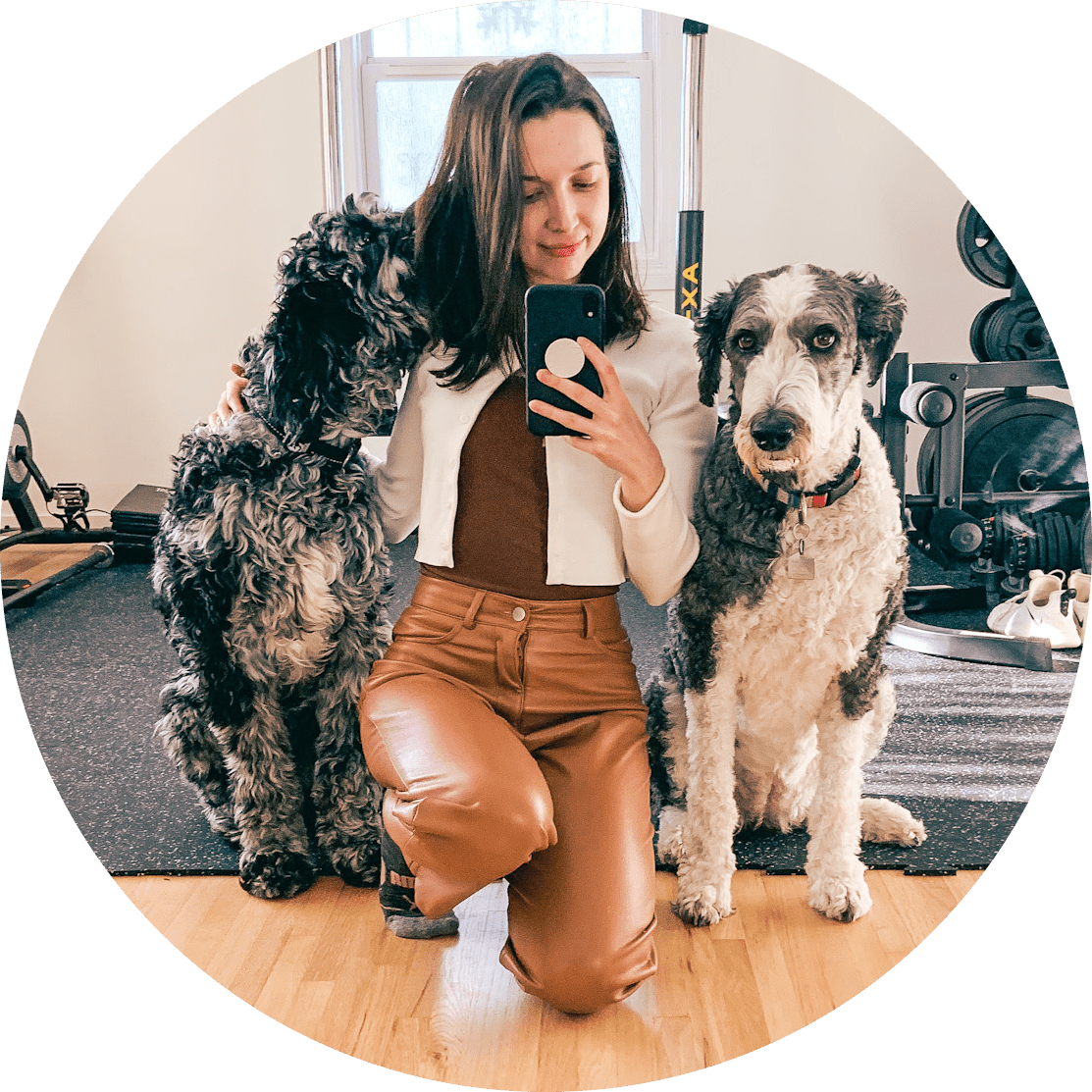 About the Author:
Dana owns a Sheepadoodle and a rescue merle Labradoodle. Her first dog growing up was a white Toy Poodle and she's loved dogs ever since. She has years of experience fostering dogs and has helped find homes for a variety of different breeds, both large and small! After seeing so many dogs end up unwanted and in shelters, she began blogging about different dog breeds (specifically Doodle dogs, since that's what she knows best) to help people make informed choices when adding a new member to their family.
When Dana's not brushing her Doodles' hair (it takes a lot of time for two!) you can find her playing nose work games and fetch with her two amazing pups.
Learn more about her here.