Last Updated on
Doodles are among the most adorable dogs available. These designer dogs come in a wide variety, depending on which dog breed is mixed with a Poodle.
Unfortunately, many Doodles end up in rescue shelters.
If you live in California and are looking to adopt a rescue Doodle, you need to contact Doodle rescues in California to find one available for adoption.
Many Doodles around the United States are currently living in rescue shelters waiting for a new owner. What is the best Doodle rescue in California? How should you pick the proper Doodle rescues in your location? Today we are going to answer all your questions!
Why There's an Increase in the Number of Abandoned Doodles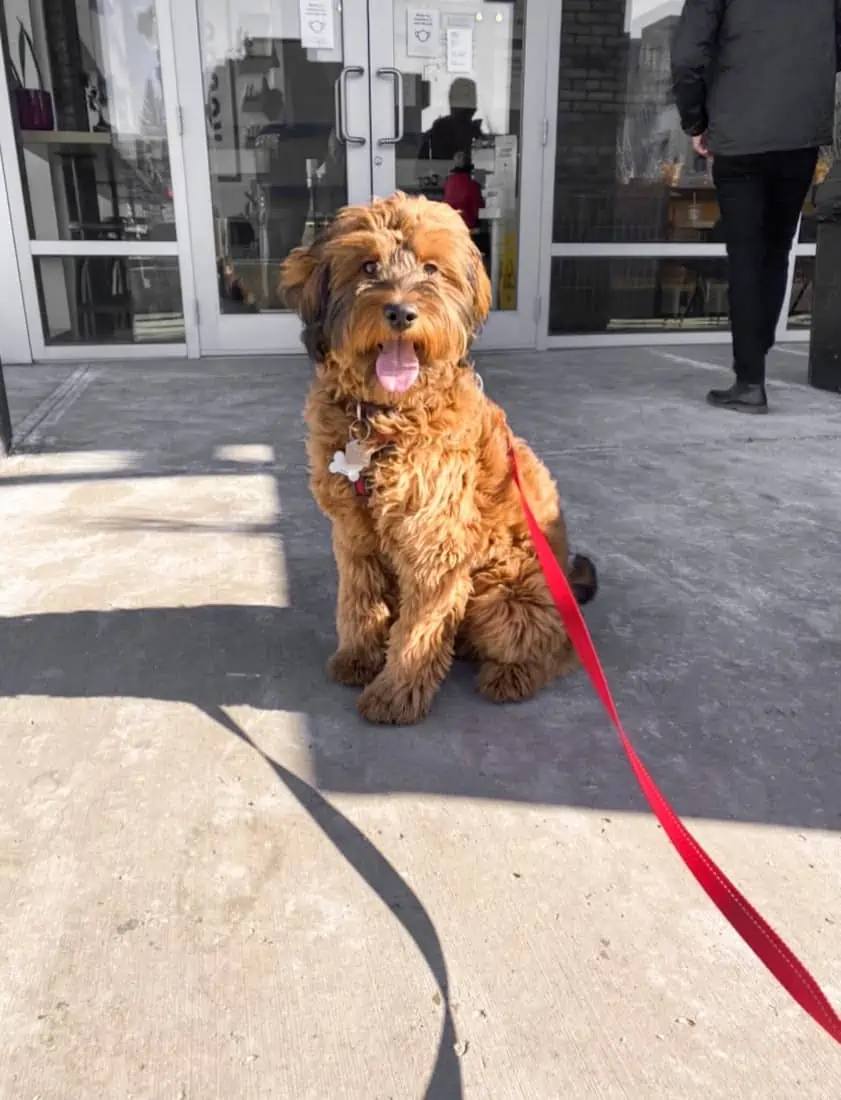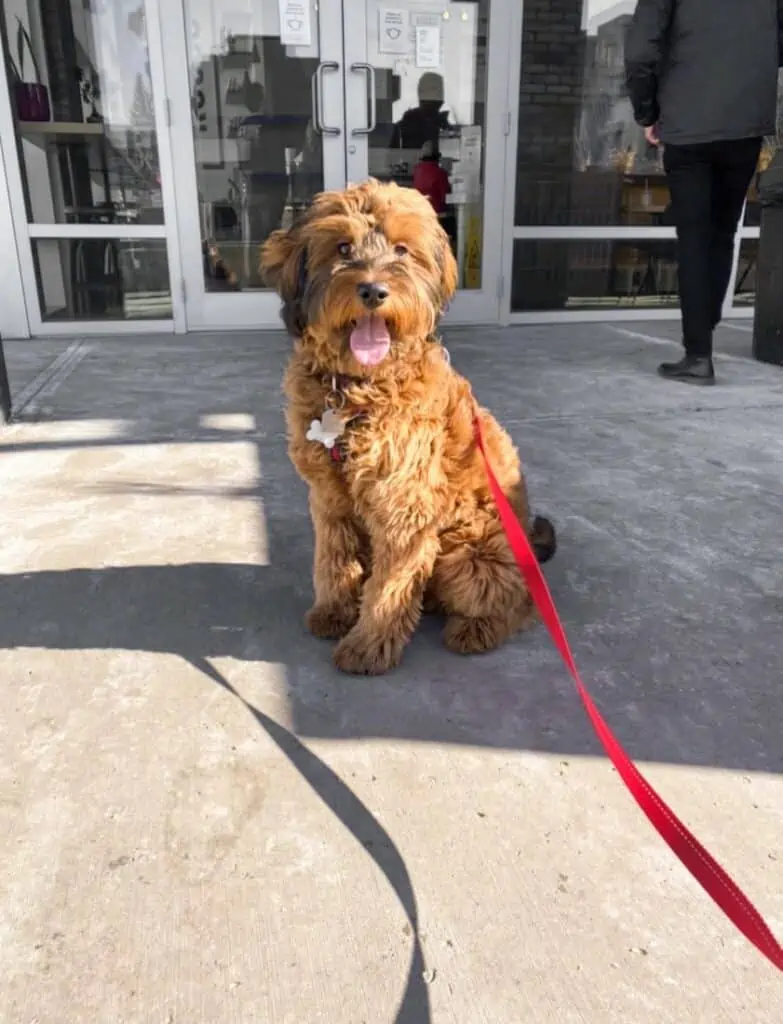 Doodles are in high demand, but the shocking fact is that a large number of them are ending up in rescues around the country.
But why does that happen?
As you know, Doodles are Poodle mixes, i.e., they have one Poodle parent, while the other parent can be any dog breed.
One of the reasons people bring home Doodle varieties is that they are promoted by breeders as the "hassle-free" pets that don't cause allergies.
Such advertising inspires many people to buy Doodles, until they find that these dogs, too, need exercise, care, and time.
Plus, they are expensive to care for.
As a result, many owners end up giving up their Doodles. These abandoned dogs reach shelters, rescues, foster homes, etc. And with so many people seeking out Doodles during the pandemic, many realized they didn't have the time to care for the dog when it comes time to go back to work.
Both reasons are why we're so passionate about sharing the true facts behind different Doodle breeds. We don't sugarcoat it and make sure people know exactly what they're getting into before bringing home a Doodle, to prevent them from abandoning their dog down the road.
6 Best Doodle Rescues in California to Find a Doodle Dog
If you live in California, you're able to adopt rescue Doodles from some incredible rescue centers. While it might be a little difficult to find a breed-specific rescue center, like a Goldendoodle rescue or a Labradoodle rescue, you will find many Doodle rescues. You can also look in at Poodle rescues.
1. Doodle Rescue Collective Inc
Doodle Rescue Collective Inc. in Southern California is a rescue dedicated to Doodle dogs. The organization has 13 years of experience in dealing with dogs. It specializes in Labradoodles and Goldendoodles. Doodle Rescue Collective is a foster-based center with no facilities of its own, meaning that no dog will be in a kennel while awaiting a new home. Many Doodle owners volunteer and work as foster parents to ensure every dog has a warm place to live while they wait for adoption.
Here's how Doodle Rescue collective works: dogs are placed in foster care with a foster parents, and the organization searches for a new adoptive family. Doodle Rescue Collective also offers additional education to the foster parents and owners and they will even help you if the dog you're about to adopt has behavioral issues due to a history of abuse or trauma. It ensures that the process is stress-free and that the adoption success rate is as high as possible.
Learn more about Doodle Rescue Collective Inc
2. Sugar Pine Doodles Adoption
Based in Pioneer, California, Sugar Pine Doodles is actually a Doodle breeder for Australian Labradoodles, but they work hard to also care for abandoned Doodle dog breeds to ensure they end up with loving families.
They have been around for 15 years and are known for providing a loving home to Poodle mixes. They charge substantial adoption fees which discourage people from adopting Doodle dogs just to save on the price. According to their website, fees range from $500 to $1,600.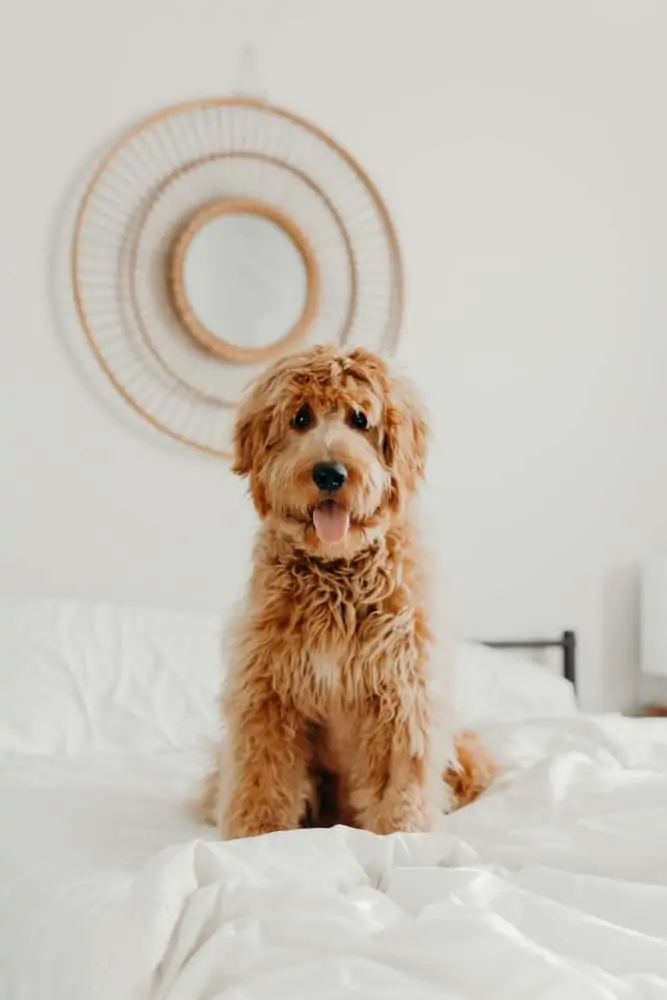 Sugar Pine Doodles works with Doodles that need re-homing (these come from people who have purchased a Doodle puppy from them but need to rehome for a variety of reasons) and ones that need rescuing (Doodles that come from other places). For rescues, they do thorough testing for diseases to make sure the rescue has nothing that can potentially hurt the dogs they live with.
With Sugar Pine Doodles, you need to make it clear that you are looking for a furry friend and will be providing a forever home to a rescue Doodle. Otherwise, you'll be stuck on the waitlist for a breeder puppy. They are an excellent and trusted rescue in California.
Learn more about Sugar Pine Doodles Adoption
3. NorCal Poodle Rescue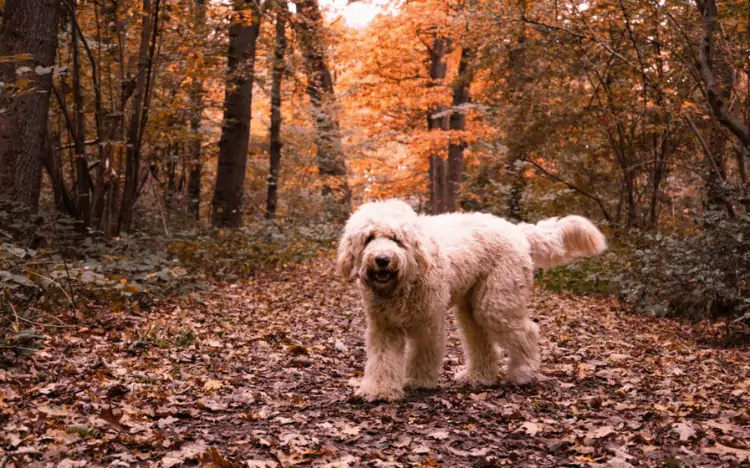 NorCal Poodle Rescue is Located in Northern California. As the name itself suggests, it works with Poodles, and it claims to be the third-largest rescue of its kind in the US.
It also rescues and rehomes Poodle mixes, i.e., Doodles, like Goldendoodles and Labradoodles, and your chance of finding a Doodle is here very good.
NorCal Poodle Rescue was founded in 1985 by a Poodle dog breeder. They've been around for many years and are experienced in Poodle and Doodle crossbreeds.
This organization rescues dogs from private individuals and shelters to ensure they find a loving home. NorCal Poodle Rescue its journey when a Poodle breeder realized that there are many abandoned and abused dogs and puppies of this breed looking for a loving family. It also welcomes the help of volunteers and foster home providers so that a Poodle or Doodle has a shelter after rescuing it.
Learn more about NorCal Poodle Rescue
4. Homeward Bound Golden Retriever Rescue
If you want to find a Goldendoodle rescue in California, Homeward Bound Golden Retriever Rescue is your best bet. Homeward Bound rescues different types of Golden Retriever dogs, including Golden Retriever mixes like Goldendoodles.
But you'll need to make sure to check their website often and frequently as the dogs don't last long and get into loving homes fast!
Learn more about Homeward Bound Golden Retriever Rescue
5. Lovebugs Rescue California
Lovebugs Rescue (sometimes incorrectly referred to as Lovebugs Doodle Rescue) in California, located in Corona Del Mar, rescues all dog types.
It has been working as a dog rescue for about a decade and is known for providing love and care to stray dogs before placing them in forever homes. But not everyone will get a dog easily here as it has an extensive adoption procedure to judge you and make sure you'd be the perfect fit for one of their rescue dogs.
You will have to face several questions about handling different scenarios and also provide the information and reference of licensed vets. This helps the rescue ensure that the dogs find a permanent home and don't have to return to the rescue. While you may not always find a Goldendoodle or Labradoodle, there are other dogs you can consider adopting.
Learn more about Lovebugs Rescue
6. Dogs Without Borders
Dogs Without Borders works with different dog breeds, including Doodles. Although they aren't specifically a Doodle rescue, they're still a great place to start as many Doodles often end up in general rescues, and not Doodle-specific ones.
They conduct adoption fairs every week on a weekly basis. If you're on the fence about getting a rescue dog, you can apply to be a foster parents with Dogs Without Borders and work as a volunteer with this organization. It has helped innumerable dogs.
To apply for adoption, you will need to complete the application procedure online. They also welcome donations that can help take care of the dogs.
Learn more about Dogs Without Borders
How to Pick the Best Doodle Rescues in California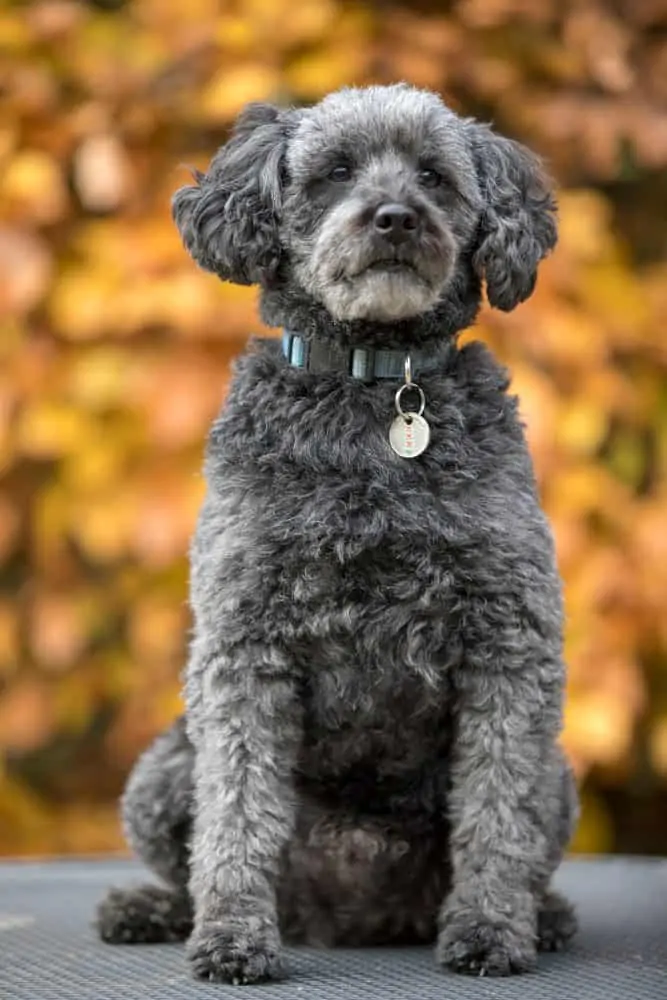 Many puppy mills use the term "rescue" and "adopt" within their verbiage. Be careful not to confuse a puppy mill with a legitimate rescue organization. The tips below will help you distinguish the two, so you can be sure you're adopting a Doodle from a reputable organization.
Reputation
There are thousands of rescues all across the US, and those that are reputable stand out because they have clearly done something above and beyond the other. They have proven themselves to be trustworthy. Find out more about the group from those who have adopted from the center by reading reviews and even reaching out to them online if you can.
Transparency
A rescue must be transparent about the terms of the rescue and the post-rescue conditions. Only a shady rescue would refuse to clarify if you can return the dog if things don't work out or ask you to commit to a dog before you meet it. It should also give you a clear idea about the extensive adoption process and let you know about the dog's medical or other conditions.
Registration
It is not only essential but mandatory for establishments handling animals to register as a non-profit organization. It might be a rescue or a shelter that offers animal adoption that needs to get registered as a 501(C)(3) entity. Upon registration, the rescue gets a Registration Number that must be made available to potential adopters. Registration is a clear indication of clarity.
Dog Details
A rescue should be able to tell you about the current medical status of the dog, whether it is spayed, neutered, or vaccinated. It may fail to provide complete information about the Doodle's medical history or the family in case of an abandoned dog that they have found on the streets.
They also might not know the exact cross of the Doodle, and your dog might be referred to as a "Poodle mix" with no other details. When dogs are abandoned, it's difficult to figure out its exact breed.
Information
A reliable Doodle rescue should provide complete information about the dogs they have available for adoption. They should be able to give you references to the licensed veterinarians taking care of the dog. They should be able to let you know whether the log was rescued or surrendered. They should also have the details of shelters and foster homes they work with.
Adopter's Background Check
A trusted rescue will never let you adopt in a snap. They will make you jump through hoops after the application process is completed. They will ask various questions about your family and will perhaps do a home check. This is not a bad thing at all! In fact, you should be wary if a rescue you approach about adopting a Doodle does not perform a thorough background check.
Final Words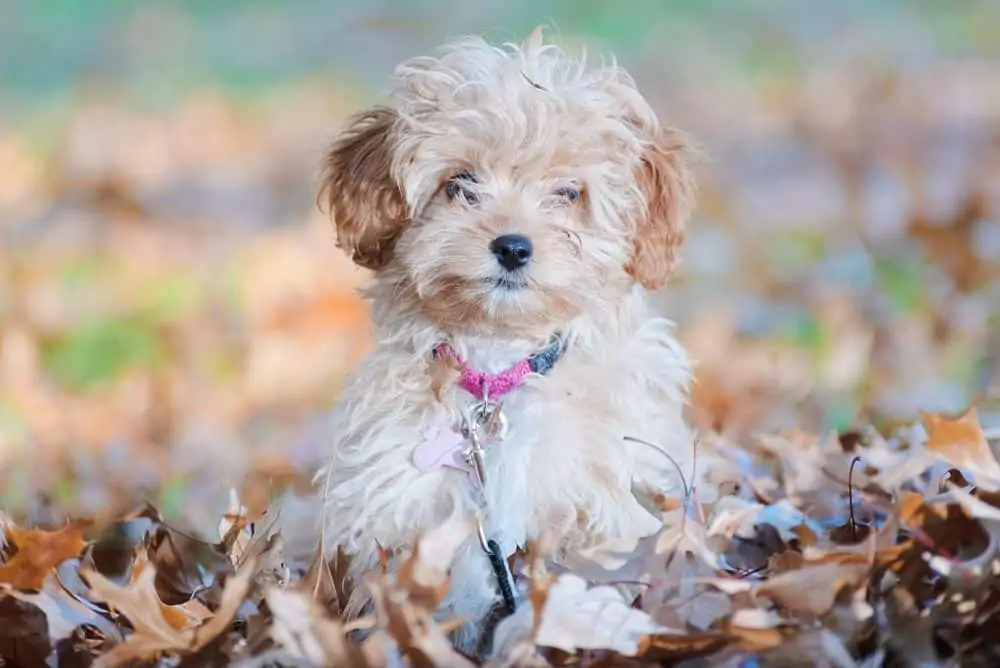 A rescue Doodle can be a tricky pet, especially in the initial stage. So you have to be prepared for that. Many animal lovers bring home abandoned Doodles and fail to manage them. Thus, they end up returning the dog. You must remember that an Adopted Doodle needs a loving home and family.
Before adopting the dog, you should be mentally prepared to spend time and money on the dog. Only the patience of the owner can help a rescued Doodle settle in its new home and become a friend of every family member.
---
Amazon Associates Program
This article may include affiliate links. www.travellingwithadog.com is a participant of Amazon.com Services LLC Associates Program. As an Amazon Associate, I earn a commission from qualifying purchase. www.travellingwithadog.com participates in other affiliate programs, and recieves commissions when purchases are made through the links. The cost is not inflated to account for the commission earned.
---
Veterinary Disclaimer: travellingwithadog.com is not a substitute for veterinary advice and does not intend to provide any type of veterinary advice for your animals. Please consult your vet for any questions you have regarding your pets health.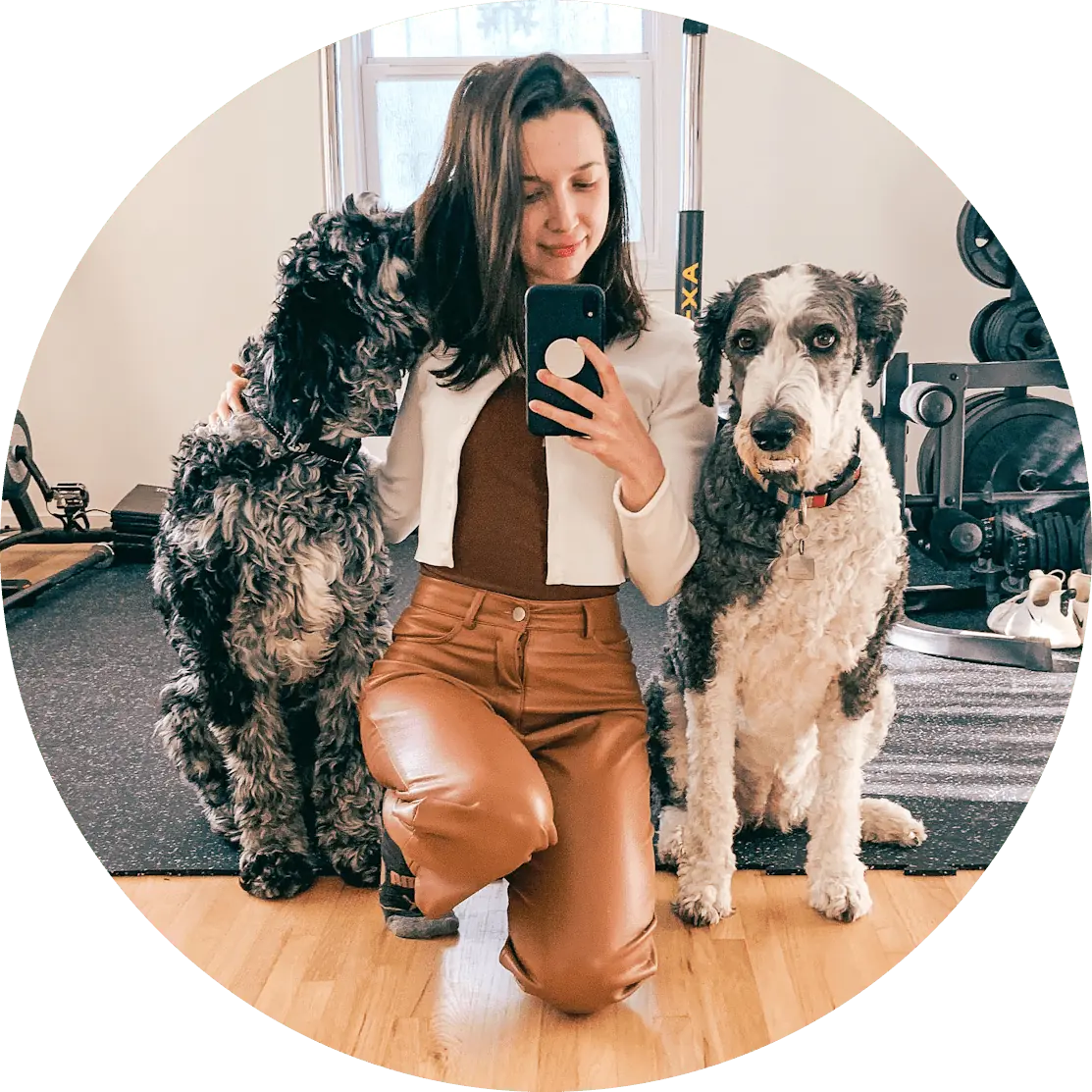 About the Author:
Dana owns a Sheepadoodle and a rescue merle Labradoodle. Her first dog growing up was a white Toy Poodle and she's loved dogs ever since. She has years of experience fostering dogs and has helped find homes for a variety of different breeds, both large and small! After seeing so many dogs end up unwanted and in shelters, she began blogging about different dog breeds (specifically Doodle dogs, since that's what she knows best) to help people make informed choices when adding a new member to their family.
When Dana's not brushing her Doodles' hair (it takes a lot of time for two!) you can find her playing nose work games and fetch with her two amazing pups.
Learn more about her here.