Last Updated on
You landed here because you want to fly with your large dog in cabin…
I get it.
My husband and I have done a total of eight overseas moves for his work and each time we brought our large 70 pound Sheepadoodle with us.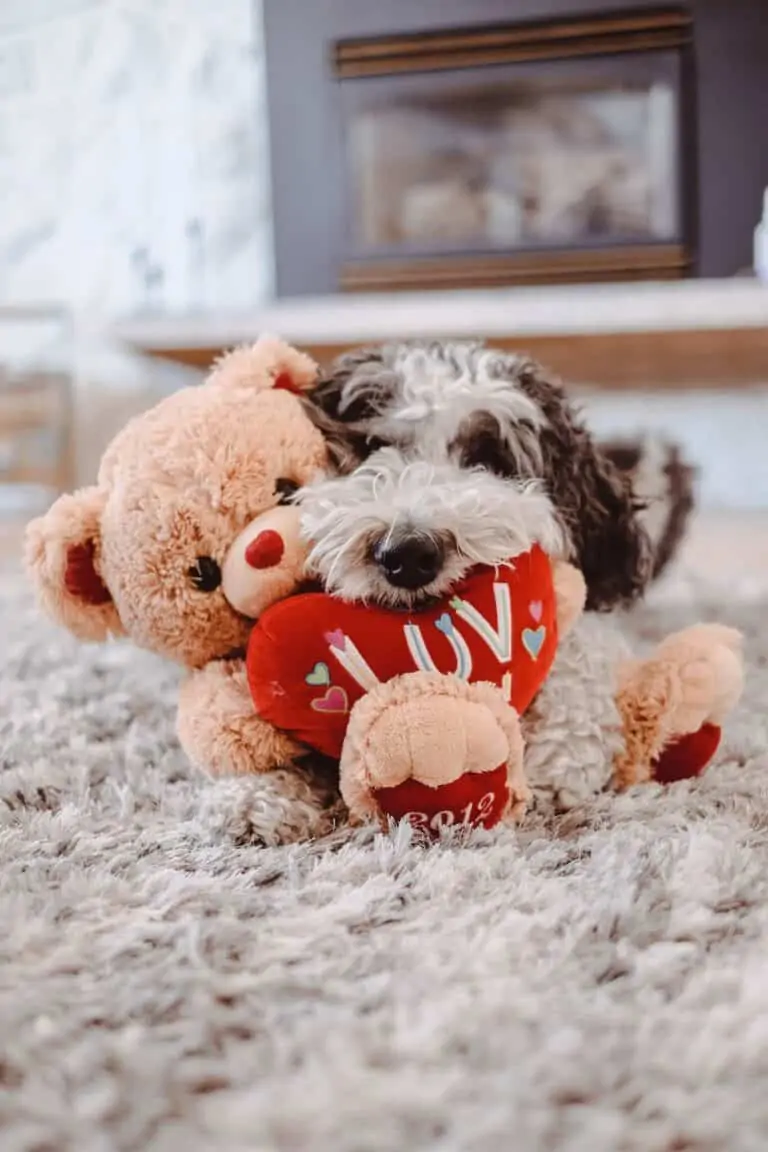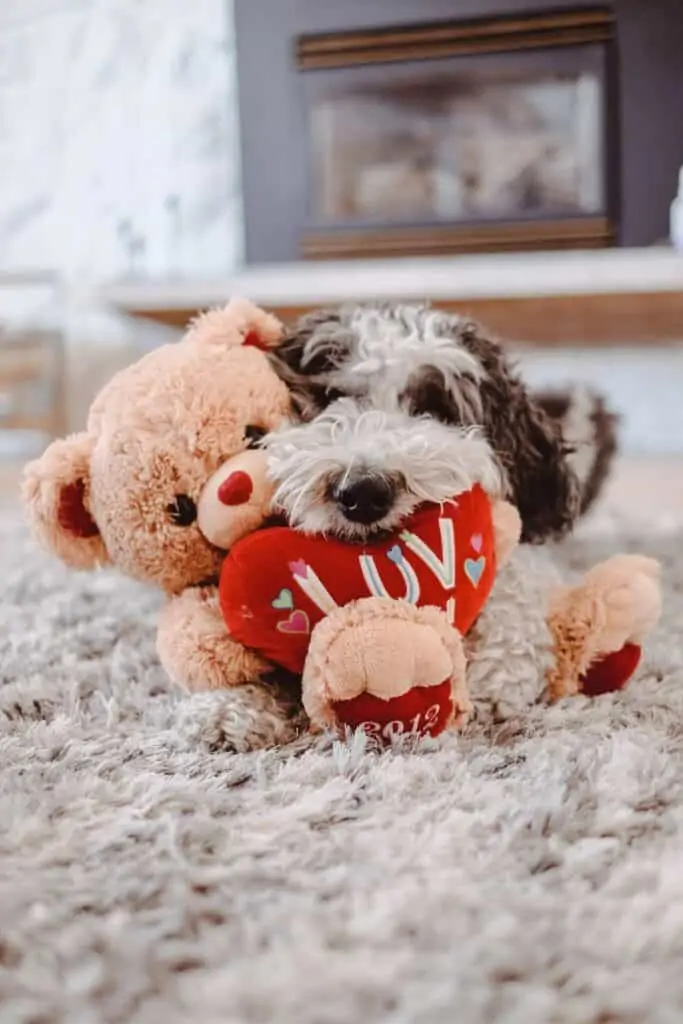 The most stressful part about the move was never packing our lives up at the drop of a hat, nor was it trying to gain our footing in a new country.
The most stressful part of every single move was needing to move our dog.
It was so stressful that for eight months prior to an upcoming move, I'd be fraught with anxiety.
While airlines allow small dogs to fly with their owners in the cabin, they don't allow medium to large-sized dogs.
It's incredibly frustrating for those of us who have no choice but to move and are willing to pay what it takes to keep our four-legged babies safe with us.
And while I know you're looking for a list of airlines who allow large dogs to fly in cabin, there unfortunately are none. But there are other options, and other ways you can get from point A to point B without putting your dog in cargo.
I wish I had known about these when we were moving back and forth, and so I want to share them with you today.
Shared Chartered Flights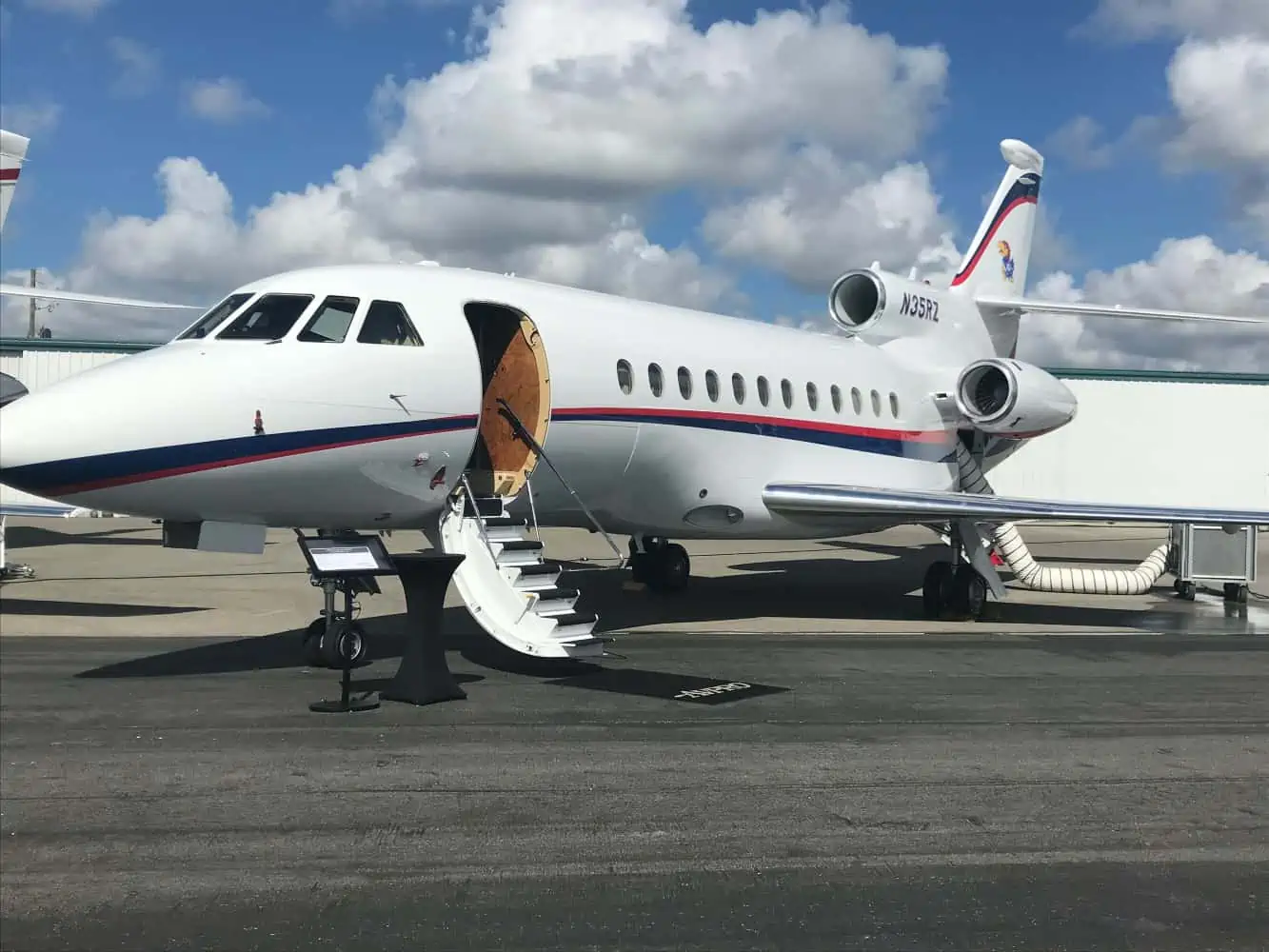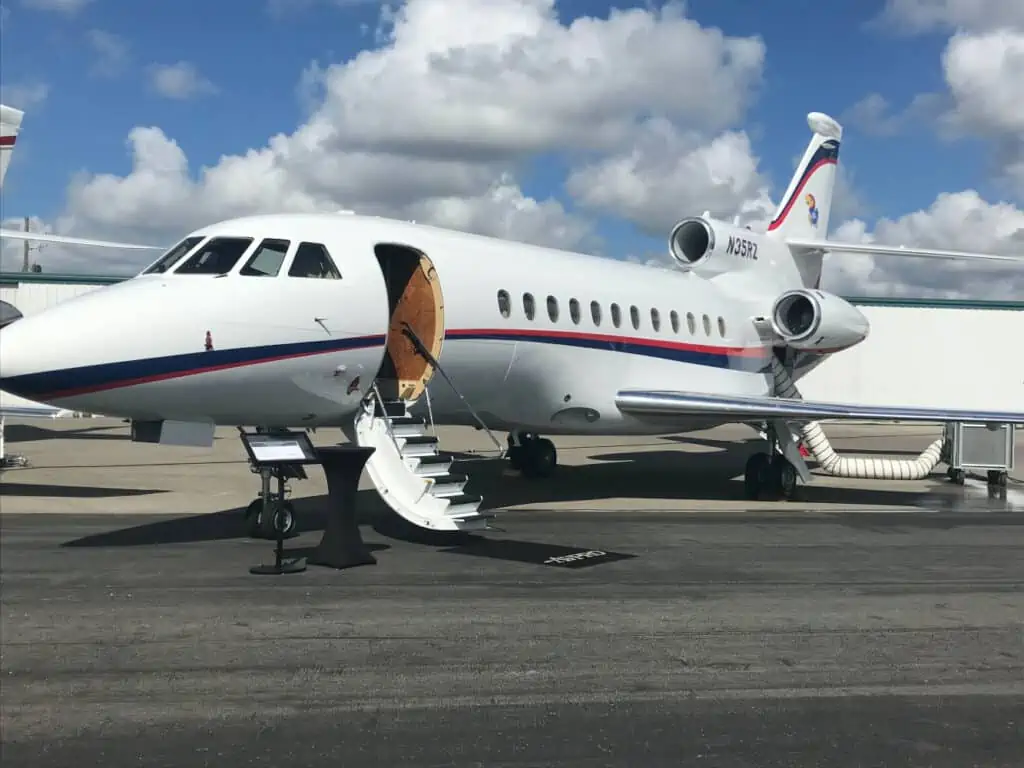 Just as the name suggests, people pitch in to split the cost of chartered flights so they can fly with their large dogs (and even small dogs and cats) in the cabin.
Most flights are from the US to areas within the EU. It's a great (albeit expensive) option for people who need to get to Europe with their animals.
The cost differs between how many people will be on the flight and where you're going, but a seat usually ranges from $6,000 to $8,000 USD. A seat includes one person and one large dog or two small dogs.
To create your own flight or find flights you can sit in on, join the Facebook group Chartered Air Travel with Pets.
Fly with La Compagnie
La Compagnie is the only airline I've found that flies dogs up to 33 pounds in cabin (most airlines have a limit of around 20 pounds). They fly frequently from New York to Paris and seasonally from New York to Nice.
To fly with your dog in cabin with La Compagnie, your pooch must be less than 33 pounds and you'll need to pay a fee 10% of your ticket.
Queen Mary II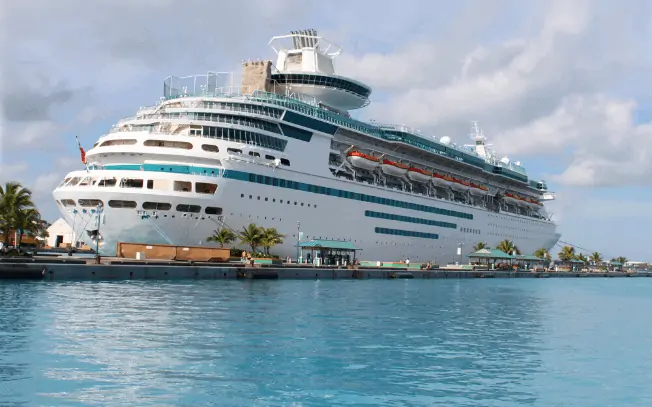 Another way to get from the US to the UK is to take a dog-friendly cruise. I know—this article is titled "how to fly with a large dog in cabin" and here I am suggesting a cruise. But I know many people would rather take a cruise than put their pups in cargo, so this option is worth sharing.
Currently the only transatlantic dog-friendly cruise is the Queen Mary II from Cunard Cruise Lines.
This option is slightly more affordable than flying, but it will take much longer to reach your destination than it would via a chartered flight. A cruise ticket for one person can cost upwards of $1,500 and adding a large dog onto the ticket can also be upwards of $1,000 (prices vary).
Keep in mind with the cruise your dog cannot roam freely on the cruise. Your dog will remain in the dog area where someone will watch them throughout the day. You can visit during certain hours but can't take your dog out of the area.
Some dogs might find this stressful, which makes the chartered flight a more attractive option.
But What About ESAs?
Emotional Support Animals are no longer permitted on any flights. I have yet to find a flight where ESAs are allowed, which is unfortunate for those people who have legitimate mental health issues that are lessened by their pets.
As of now, the cruise and the chartered flights are the only options for people who wish to have their large dogs nearby while they travel and do not wish to put them into cargo.
Should Airlines Let Large Dogs Travel in Cabin?
In short, yes. I believe there is a way for both people and large dogs to fly safely and airlines should find better ways to accommodate.
For those who want to argue that people have allergies: animals are already permitted on flights. Services animals and small cats and dogs are on flights every single day.
But what about people who are scared, or the chance of getting bit?
Absolutely. That's a very real concern, and something even myself, as a dog-lover, would be scared about if we started letting lots of dogs on flights. (Flying is stressful enough as is.)
However, people who want to fly with their dogs don't want their dogs to roam around. They want a safe way everyone to fly, including their dogs. This means keeping all dogs safe in some type of crate.
It would be a dream if there was a way for dogs to fly in some kind of in-cabin-crate so they are secured and nobody feels uncomfortable.
With people paying upwards of $10,000 to fly their dogs, it's safe to say that dog owners are willing to pay a premium price to fly get their dogs from point A to point B safely, and I think airlines need to keep up with the times.
Although I don't have any airlines that allow large dogs, I hope this article gives you some different ideas you hadn't thought about, especially if you need to move from the Canada/US to the EU.
What are your thoughts? Drop a comment below.
---
Amazon Associates Program
This article may include affiliate links. www.travellingwithadog.com is a participant of Amazon.com Services LLC Associates Program. As an Amazon Associate, I earn a commission from qualifying purchase. www.travellingwithadog.com participates in other affiliate programs, and recieves commissions when purchases are made through the links. The cost is not inflated to account for the commission earned.
---
Veterinary Disclaimer: travellingwithadog.com is not a substitute for veterinary advice and does not intend to provide any type of veterinary advice for your animals. Please consult your vet for any questions you have regarding your pets health.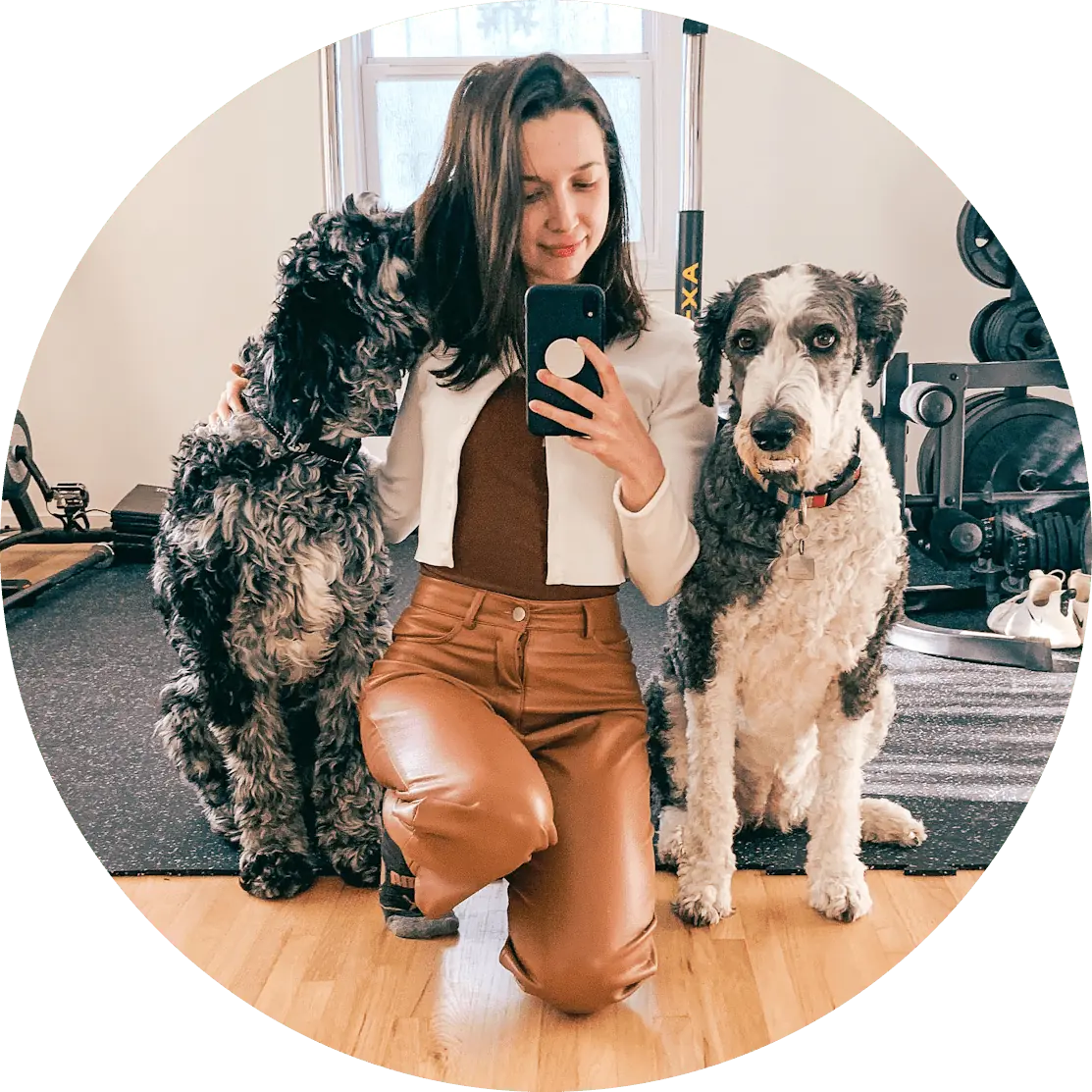 About the Author:
Dana owns a Sheepadoodle and a rescue merle Labradoodle. Her first dog growing up was a white Toy Poodle and she's loved dogs ever since. She has years of experience fostering dogs and has helped find homes for a variety of different breeds, both large and small! After seeing so many dogs end up unwanted and in shelters, she began blogging about different dog breeds (specifically Doodle dogs, since that's what she knows best) to help people make informed choices when adding a new member to their family.
When Dana's not brushing her Doodles' hair (it takes a lot of time for two!) you can find her playing nose work games and fetch with her two amazing pups.
Learn more about her here.