Last Updated on
Flying with your dog can be a stressful experience if you have not done the proper amount of planning. In order to have a stress-free flight for yourself and more importantly, your dog, you need to make sure you have the all the necessary steps in place.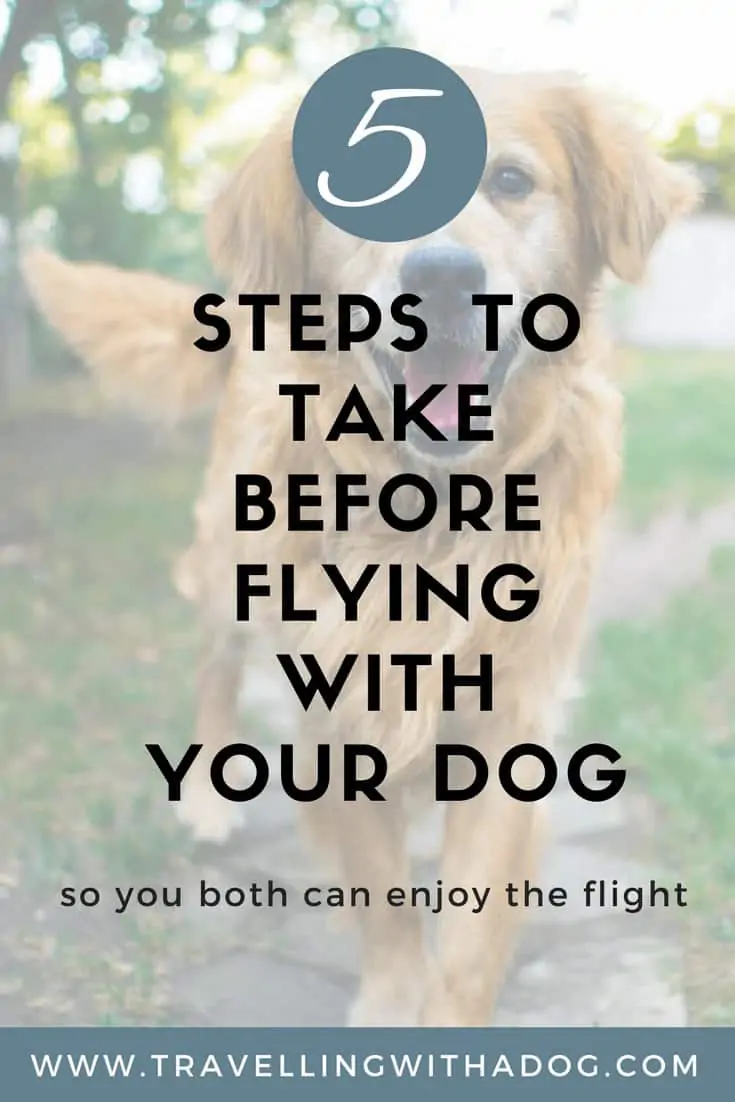 Let's talk about the 5 steps you need to take before flying with your dog!
Research Airlines
Before booking any tickets, research all airlines ahead of time. Each airline has different policies regarding pet travel. Generally, smaller dogs can be brought in cabin with you (in a carrier) while larger dogs will need to go under the plane in the cargo. If you don't want to do that, check out our guide on how to fly with your large dog in cabin for options to travel overseas with larger dogs.
The breed of your dog also plays a factor into whether or not an airline will transport them. For example, some airlines will not travel snub-nosed dogs, as they are likely to have breathing problems while on-board.
It's best to contact the airline directly or visit their website and review their pet-policy. A list of popular airlines linking to their pet policies can be found below:
Ensure There Is No Separation Anxiety
Even if your dog is flying in cabin with you, you still want to make sure they have no separation anxiety. And if you plan to fly your dog in cargo, you will definitely need to work on any separation issues.
Crate Train
Whether your dog is small and able to fly in cabin with you, or will be going under the plan, they will need to be in crate.
If your dog isn't used to being a crate, you will need to crate train them well in advanced to your trip so they associate their crate with feeling of happiness and relaxation. You do not want your dog to be panicking because they are not used to be in a crate, on top of being stressed out from the travel!
Contact Your Vet
If you have any questions regarding your dog and their safety while traveling, contact your vet. Do not administer any sedation to your pet without seeking out professional advice from a vet first. Sedation can lead to various complications.
Your vet will be able to offer you alternatives that are safe for your dog in terms of relaxation medication (both natural and medicinal).
Contact The Airline
Airlines can only carry a certain amount of animals in cargo, so it's always best to contact the airline ahead of time to make sure that your dog will be able to come along on the dates you are looking to fly.
---
Taking these 5 steps before hopping on a flight with your dog will ensure both you and your dog will be as stress-free as possible!
---
Amazon Associates Program
This article may include affiliate links. www.travellingwithadog.com is a participant of Amazon.com Services LLC Associates Program. As an Amazon Associate, I earn a commission from qualifying purchase. www.travellingwithadog.com participates in other affiliate programs, and recieves commissions when purchases are made through the links. The cost is not inflated to account for the commission earned.
---
Veterinary Disclaimer: travellingwithadog.com is not a substitute for veterinary advice and does not intend to provide any type of veterinary advice for your animals. Please consult your vet for any questions you have regarding your pets health.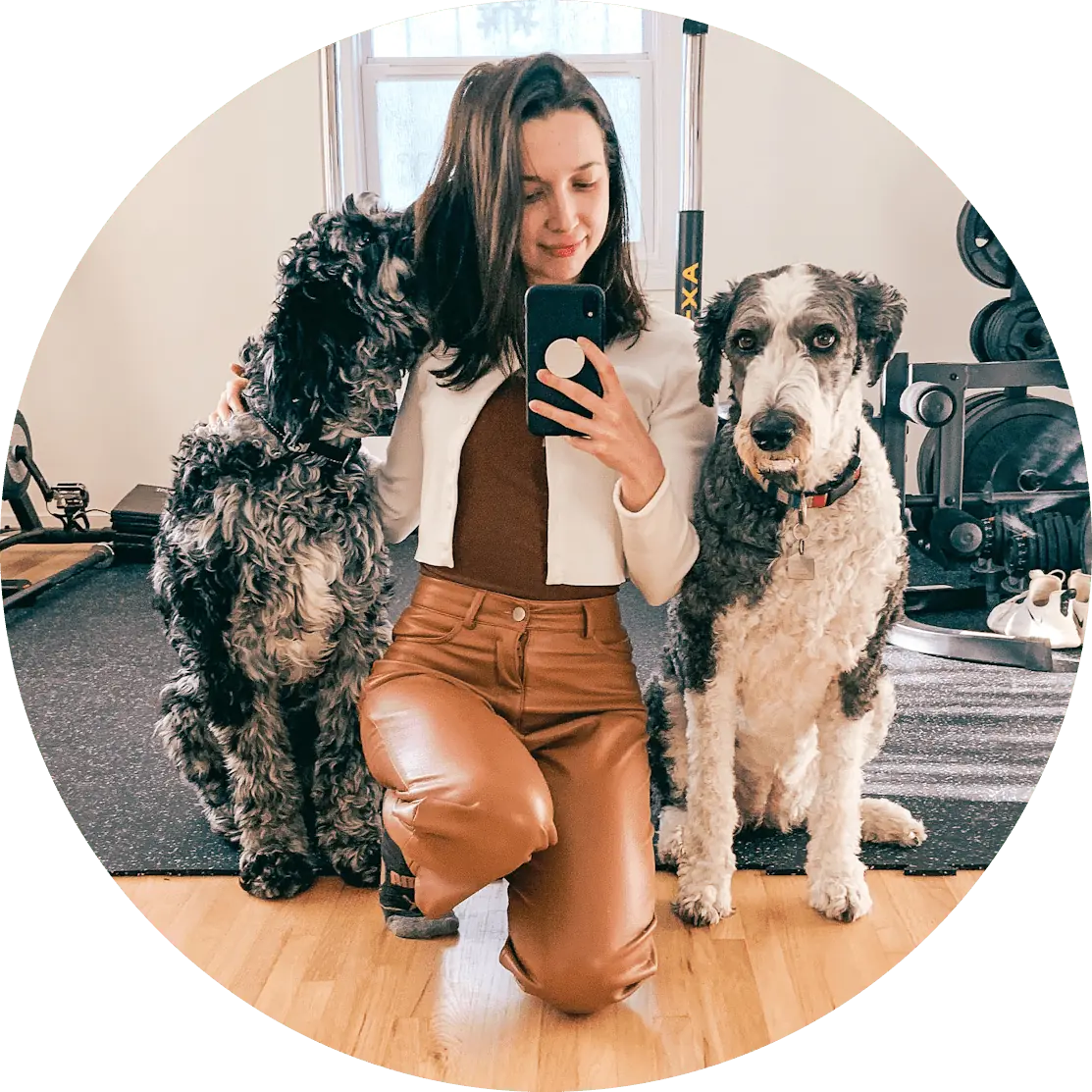 About the Author:
Dana owns a Sheepadoodle and a rescue merle Labradoodle. Her first dog growing up was a white Toy Poodle and she's loved dogs ever since. She has years of experience fostering dogs and has helped find homes for a variety of different breeds, both large and small! After seeing so many dogs end up unwanted and in shelters, she began blogging about different dog breeds (specifically Doodle dogs, since that's what she knows best) to help people make informed choices when adding a new member to their family.
When Dana's not brushing her Doodles' hair (it takes a lot of time for two!) you can find her playing nose work games and fetch with her two amazing pups.
Learn more about her here.