Last Updated on
Nothing says "thank you" like a thoughtful gift. If your friend or a loved one is a dedicated dog walker, showing them how much their hard work is valued can be especially meaningful.
Whether for the holidays, an anniversary, or any other important occasion, this guide will help you pick out the perfect present that any dog-loving caretaker would cherish.
With options ranging from practical items they can use while on the job to more creative gifts that show you understand what life as a dog walker is all about, there are plenty of ideas here to choose from.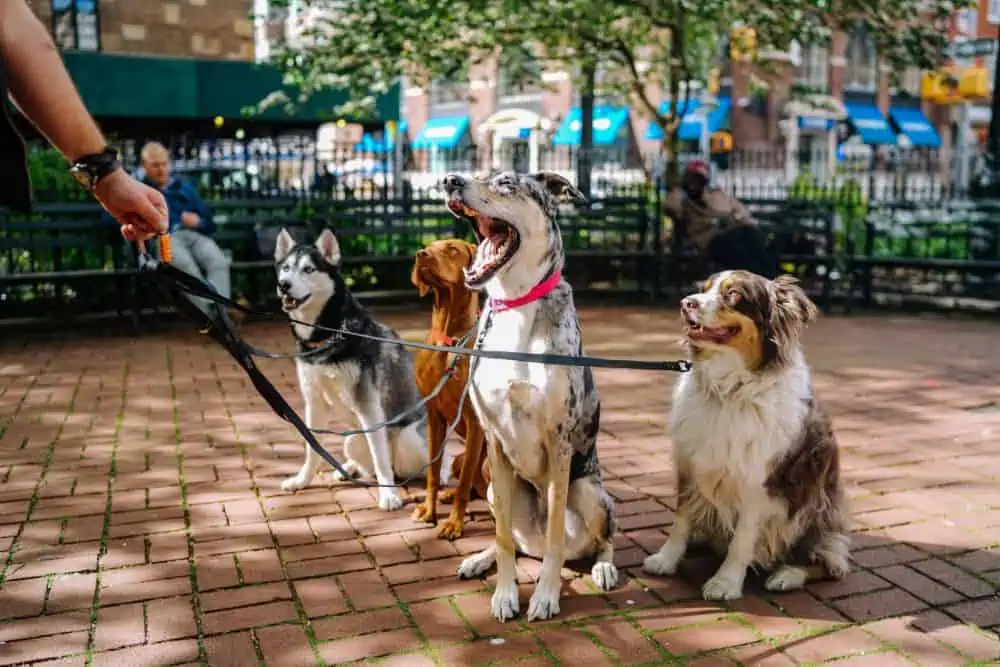 Leash And Collar Accessories
Pet owners love to take their four-legged friends for a stroll. Whether around the neighborhood or along the beach, dog walking is one of the most enjoyable activities between owner and pet.
Reliable accessories are needed to ensure your pup is safe and secure when walking. From colorful leashes with matching collars to personalized tags that attach securely to your pet's collar, something unique and special can be found as you shop for these items.
For those who prefer more traditional designs, classic leather leashes come in various shades and sizes, providing a smart look while ensuring ultimate control over your pup during your outing.
For longer walks, consider purchasing a retractable leash that offers freedom without sacrificing safety; they come in various lengths allowing you to find just the right amount of space for your best buddy!
Add some bling with a fancy rhinestone collar, or opt for engraved name tags so everyone knows who belongs to whom!
No matter what style you choose, make sure each piece fits comfortably on both you and your pooch. After all, nothing beats having fun together outdoors!
Dog Walking Shoes
Dog walking shoes are an essential part of any dog walker's wardrobe. Not only do they need to be comfortable and durable, but also stylish enough to showcase personal style! The shoes you choose must provide sufficient support for your feet during long walks with your pup.
The best way to find the best pair is by researching online or consulting a knowledgeable salesperson in-store. Your shoe choice should depend on the terrain you're likely to encounter while out and about with your canine companion.
If it primarily is used on flat ground, a lightweight pair of running or athletic shoes may suffice. However, if there are many hills, trail running shoes would be better suited, as these offer more grip and stability when navigating uneven surfaces.
Remember to pick up replacement insoles as well. They help keep your feet comfortable even after hours of walking. Consider all these factors when purchasing a new pair of walking shoes for your dog walker.
Water Bottles And Snacks
Like a suitable pair of shoes is essential for the dog walker, so are water bottles and snacks.
Whether it's winter or summer, having an insulated bottle for cold liquids in hot weather and warm beverages when temperatures will be appreciated by everyone involved.
If you're feeling especially generous, consider adding a few tasty treats to your gift.
Always strive for convenience when deciding on the kind of water bottle and snack items to buy for yourself or others walking dogs. Look for products designed specifically for outdoor activities like hiking or jogging; they come equipped with straps or handles, which make them easier to carry while on the go.
Here are some tips for choosing the water bottle and snacks to gift your dog walker:
Water bottles:
Look for an insulated water bottle to keep drinks cold or hot.
Select a water bottle that is the right size for their needs.
Consider a water bottle with a strap or handle to carry while walking easily.
Snacks:
Choose snacks that are healthy and nutritious for your dog walker.
Consider snacks that are easy to carry and won't make a mess.
Consider snacks that dogs can eat without getting sick in case your dog walker drops them while eating (avoid snacks with chocolate or xylitol).
Pet First Aid Kit
A pet first aid kit contains all the essentials to provide prompt and effective care during a minor injury or illness while on a walk. This crucial equipment close at hand could make the difference between life and death in some situations, so it's worth investing in one as part of your walking supplies.
The contents of a standard pet first aid kit should include the following:
Wound Cleaning Supplies:
Gauze pads & rolls, cotton balls/swabs
Antiseptic wipes & solutions
Disposable gloves
Urgent Care Items:
Muzzle (to prevent biting)
Blunt-tipped scissors and tweezers
Eye wash solution
Medicines (make sure to consult your vet before giving your dog any type of medication):
Benadryl (for allergies)
Imodium (for diarrhea)
Here are some tips for choosing a pet first aid kit:
Choose a kit that is the right size for your dog walker's needs.
Consider a kit that has a carrying case so they can easily transport it.
Make sure the kit contains all of the essential items listed above.
Weather-Proof Clothing
Regarding attire for dog walking, comfort and weatherproofing are essential. Dog walkers require clothing that will keep them warm, dry, and shielded from the elements.
Winter:
Warm layers, such as a quilted jacket or cozy fleece, can be perfect for fending winter's cold.
Waterproof jackets, pants, and boots will safeguard you from rain and muddy puddles that your furry friend adores splashing in!
Summer:
Breathable materials like cotton or linen permit air circulation while still offering protection from UV rays.
Light-colored clothing is also a good choice, as it will reflect the sun's rays and help you stay cooler.
Dog walking often entails unexpected messes, so having a few spare clothing items is always beneficial. Sturdy fabrics like denim resist dirt and can withstand an occasional slobber splatter. Simply toss them into the washing machine after each excursion.
Pet Grooming Supplies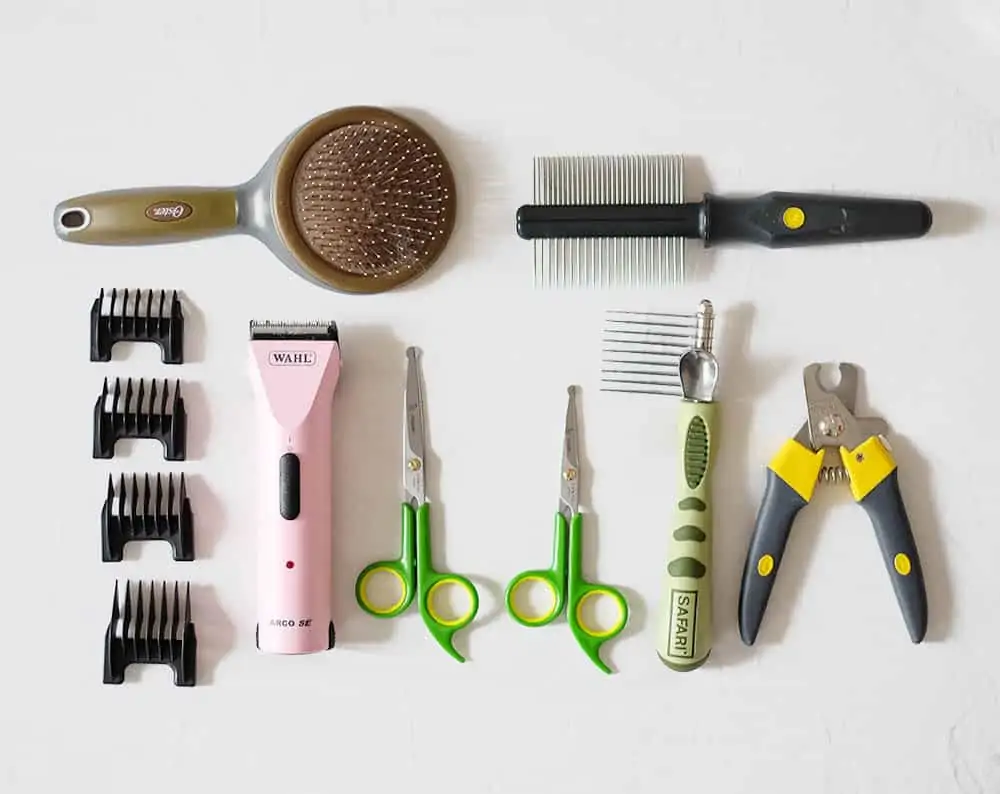 A well-groomed pet is a happy pet. Everyone loves seeing their furry friend looking their best, which can greatly affect their overall health and well-being. That's why pet grooming supplies are a great gift idea for dog walkers.
Many different types of grooming supplies are available so that you can choose the perfect set for your dog walker's needs. Some essential items include:
A variety of brushes, including a slicker brush, a pin brush, and a comb
A shampoo and conditioner that is gentle on dogs' skin
Fur Trimmer
A nail grinder or clipper
Pet toothbrush and toothpaste
A flea comb
A pet first-aid kit
Based on your pup's coat type, you'll want to select something that maintains its optimal appearance. Think about purchasing a grooming kit with all the necessary components so they don't need to search the town for each item individually. If it arrives in an appealing carrying case, that's even better! They'll appreciate having an organized and portable system while accompanying their furry clients.
Whatever gift you choose for your favorite dog walker, ensure it incorporates some pet care items. Not only will the recipient be grateful, but so will all the four-legged darlings whose owners entrust this individual with their cherished pups!
Customized Dog Walking Gift Basket
Dog walking is a fulfilling profession. It's an enjoyable occupation, promotes physical activity, and allows individuals to form close relationships with their canine clients. As a result, presenting a special gift to a dog walker can be incredibly meaningful and appreciated.
A customized Dog Walking Gift Basket is the perfect way to express gratitude for any dog walker on your gift list. Here are some suggestions for items to include in the basket:
A fashionable t-shirt that reads 'My Job Rocks' or 'Official Dog Walker.'
An insulated water bottle adorned with pictures of charming puppies!
A comfortable pair of shoes specifically designed for walking – perhaps even waterproof!
A collection of treats for both dogs and humans alike.
These considerate gifts will make any dog walker feel part of the pack! Plus, crafting a one-of-a-kind present demonstrates just how much you care about them. So don't hesitate to assemble a special Dog Walking Gift Basket today!
Conclusion
There's an ideal gift waiting for the dog walker in your life. Whether it's something practical like weatherproof clothing, leash and collar accessories, or something unique like a customized dog walking gift basket, they will appreciate your thoughtfulness.
Shopping for that special pup parent doesn't have to be challenging. Simply consider their needs when selecting the present! From cozy shoes to pet first aid kits, you can find an item that will make them smile and show them how much you care about them and their furry friend.
Picking out presents for sure is positively effortless with these fantastic ideas!
---
Amazon Associates Program
This article may include affiliate links. www.travellingwithadog.com is a participant of Amazon.com Services LLC Associates Program. As an Amazon Associate, I earn a commission from qualifying purchase. www.travellingwithadog.com participates in other affiliate programs, and recieves commissions when purchases are made through the links. The cost is not inflated to account for the commission earned.
---
Veterinary Disclaimer: travellingwithadog.com is not a substitute for veterinary advice and does not intend to provide any type of veterinary advice for your animals. Please consult your vet for any questions you have regarding your pets health.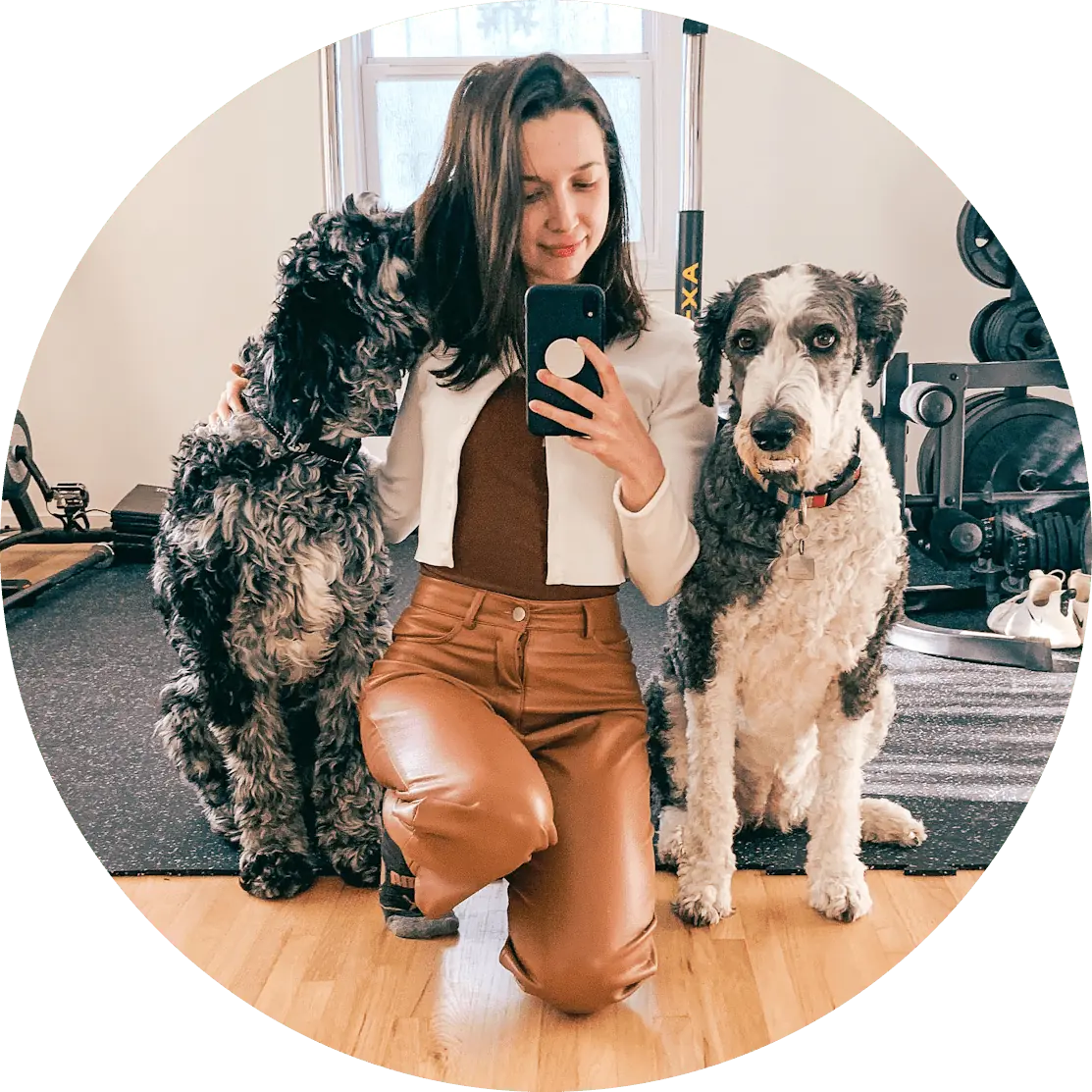 About the Author:
Dana owns a Sheepadoodle and a rescue merle Labradoodle. Her first dog growing up was a white Toy Poodle and she's loved dogs ever since. She has years of experience fostering dogs and has helped find homes for a variety of different breeds, both large and small! After seeing so many dogs end up unwanted and in shelters, she began blogging about different dog breeds (specifically Doodle dogs, since that's what she knows best) to help people make informed choices when adding a new member to their family.
When Dana's not brushing her Doodles' hair (it takes a lot of time for two!) you can find her playing nose work games and fetch with her two amazing pups.
Learn more about her here.