Every once in a while you'll come across a quote that really speaks to you. These dog quotes are perfect for sharing with your dog-loving friends and family.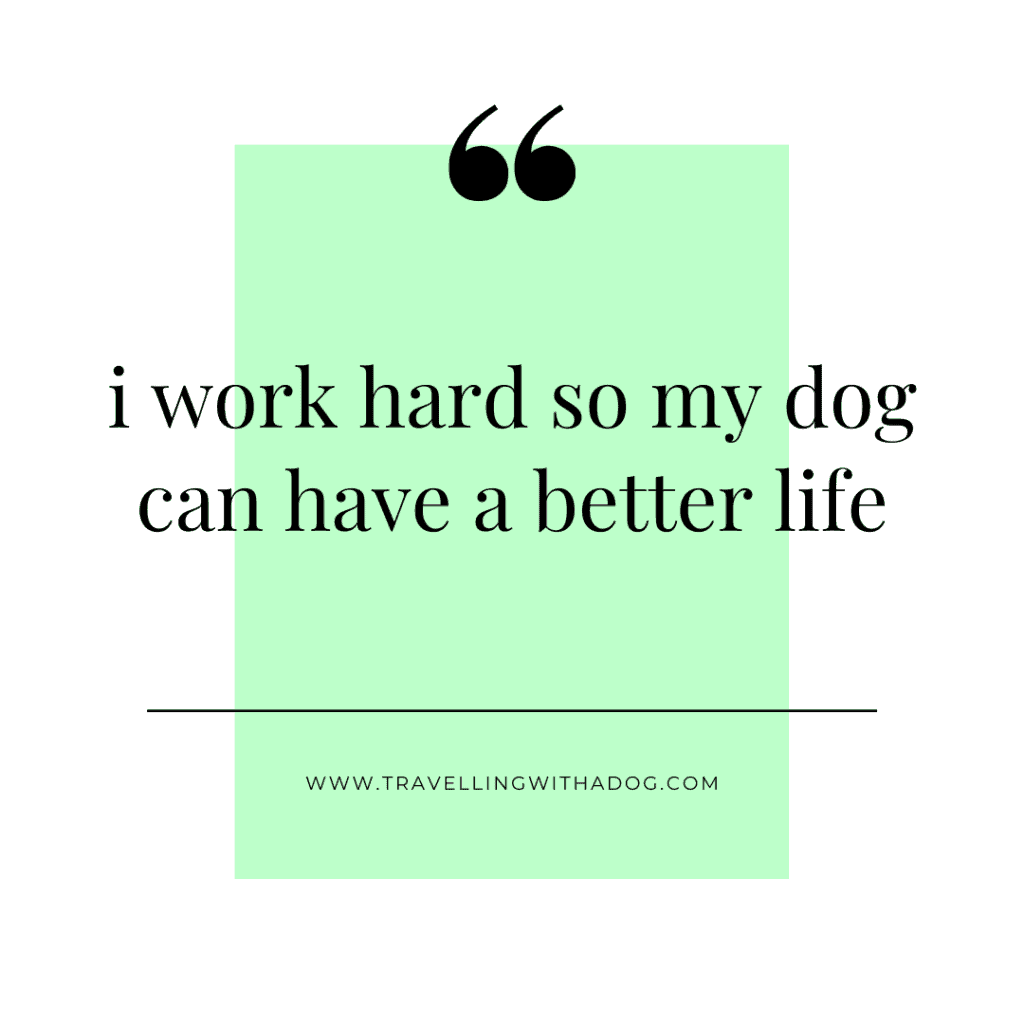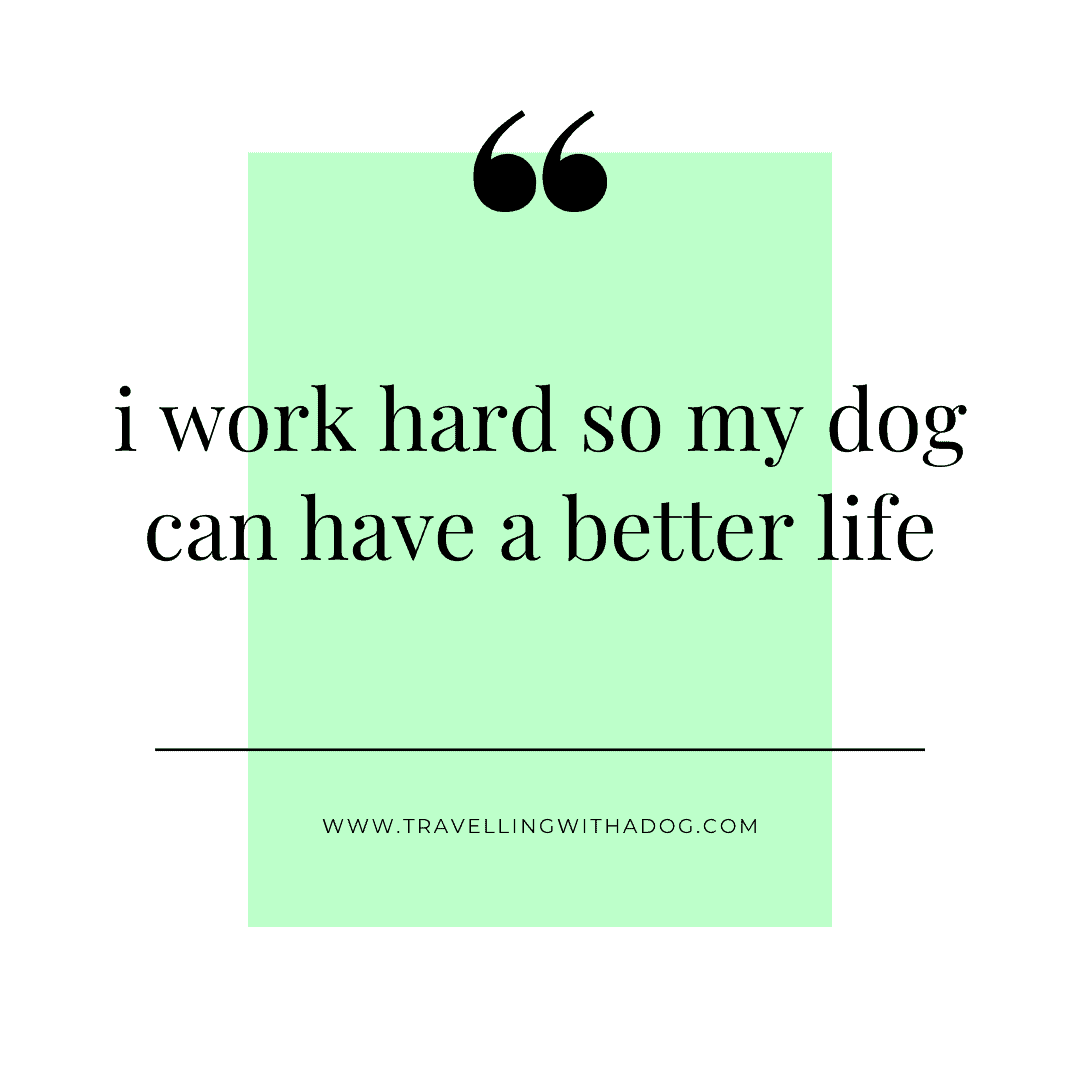 "I work hard so my dog can have a better life." – Unknown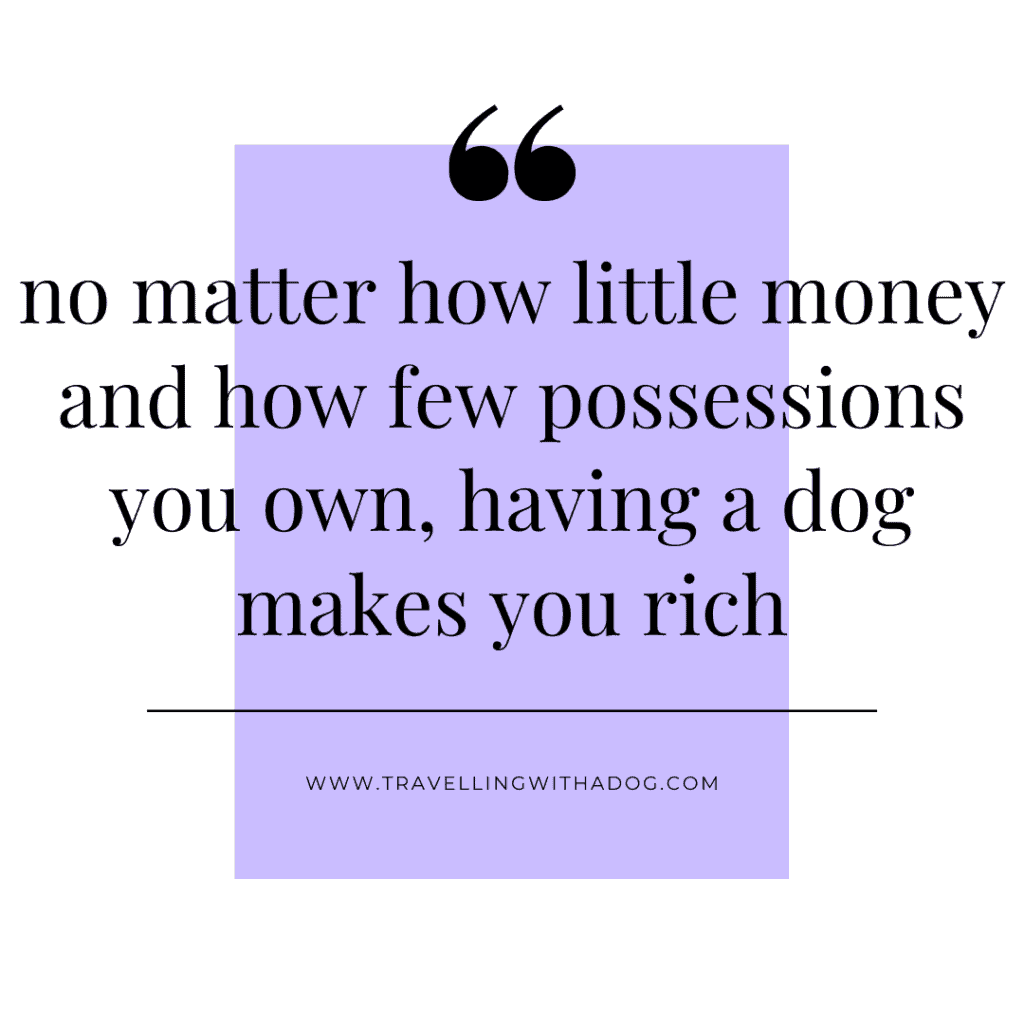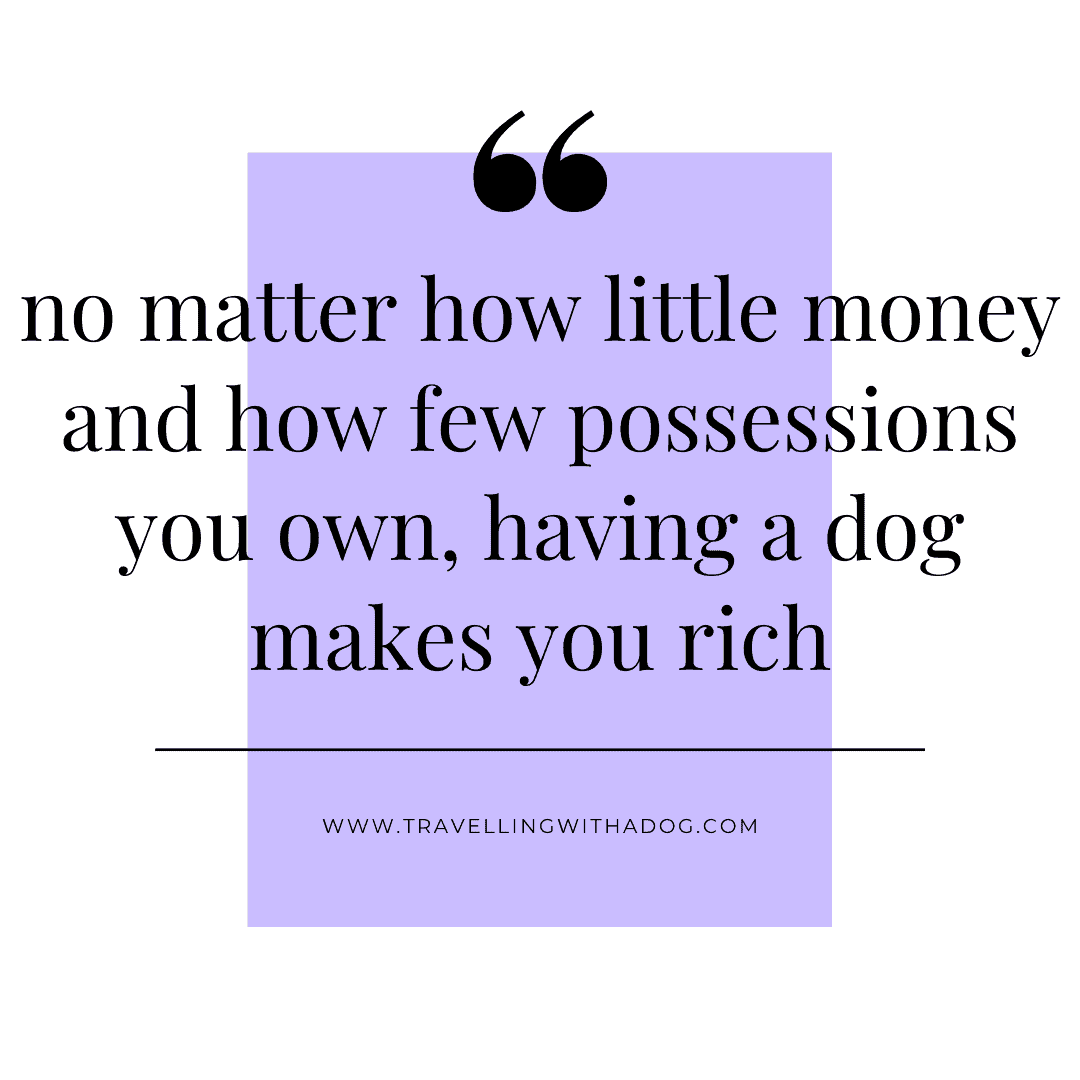 "No matter how little money and how few possessions you own, having a dog makes you rich." – Louis Sabin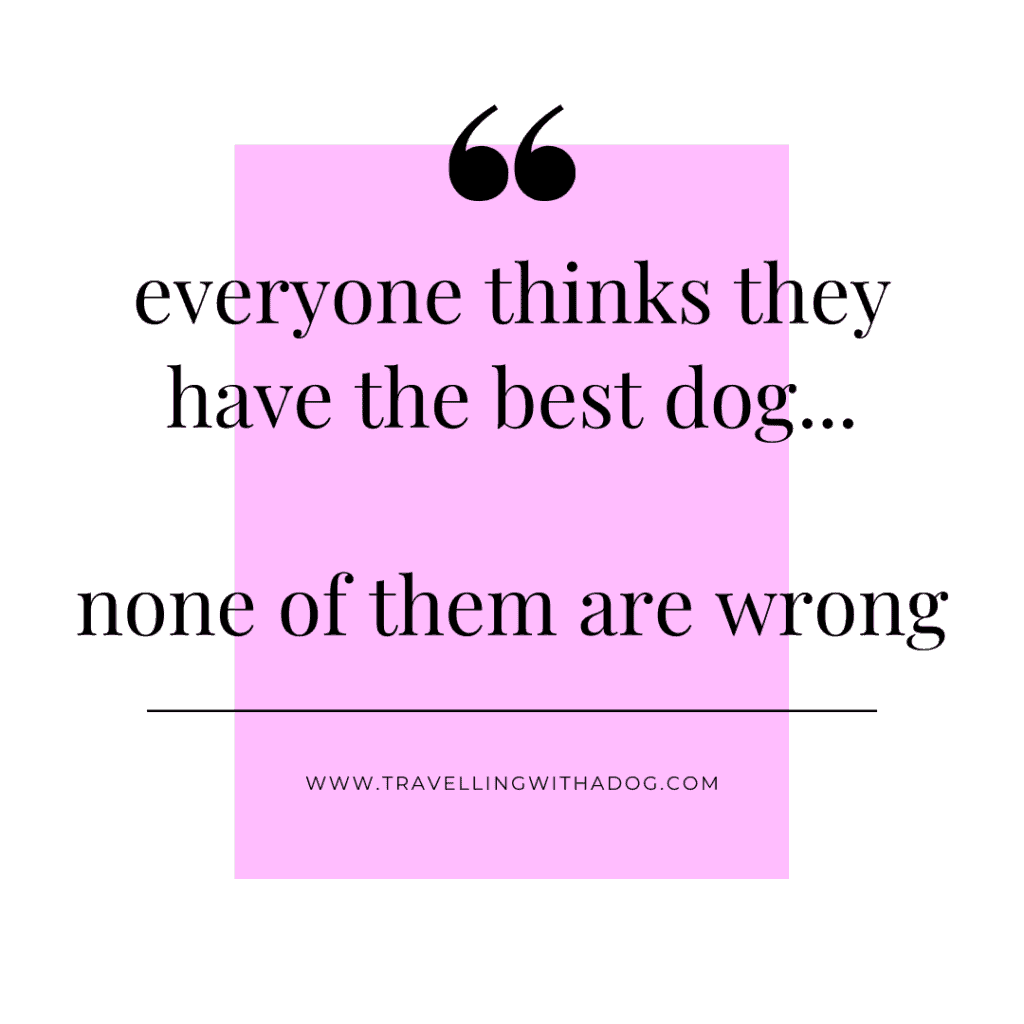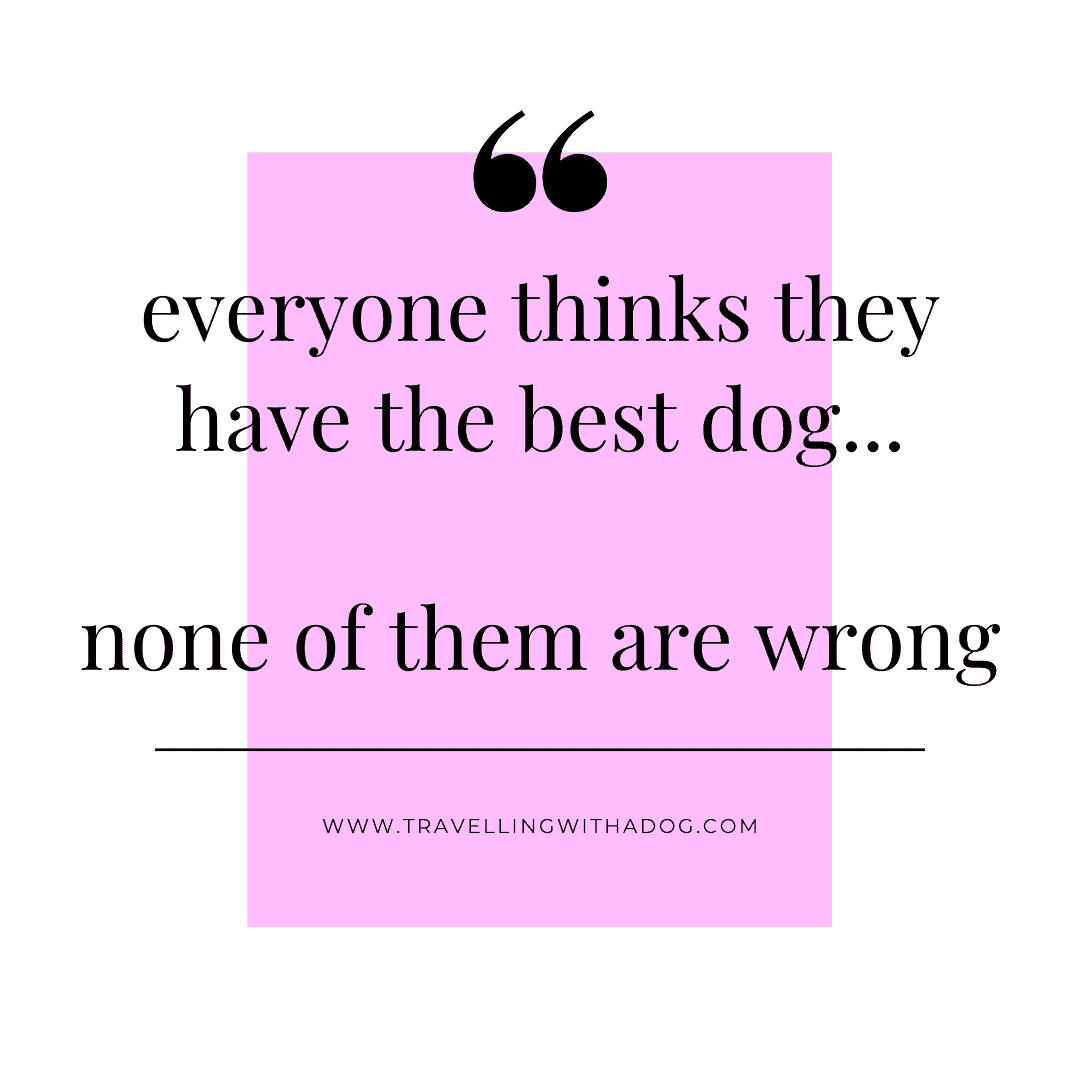 "Everyone thinks they have the best dog and none of them are wrong." – W.R. Purche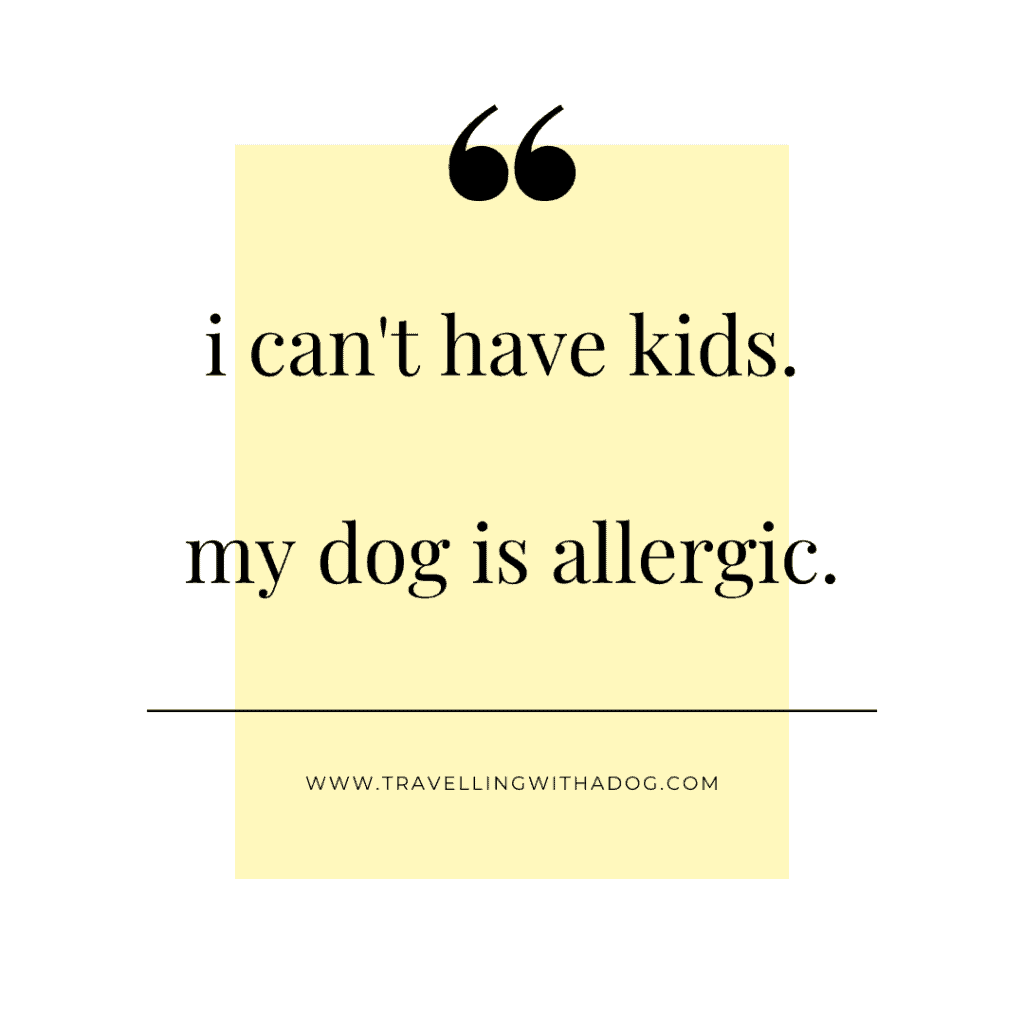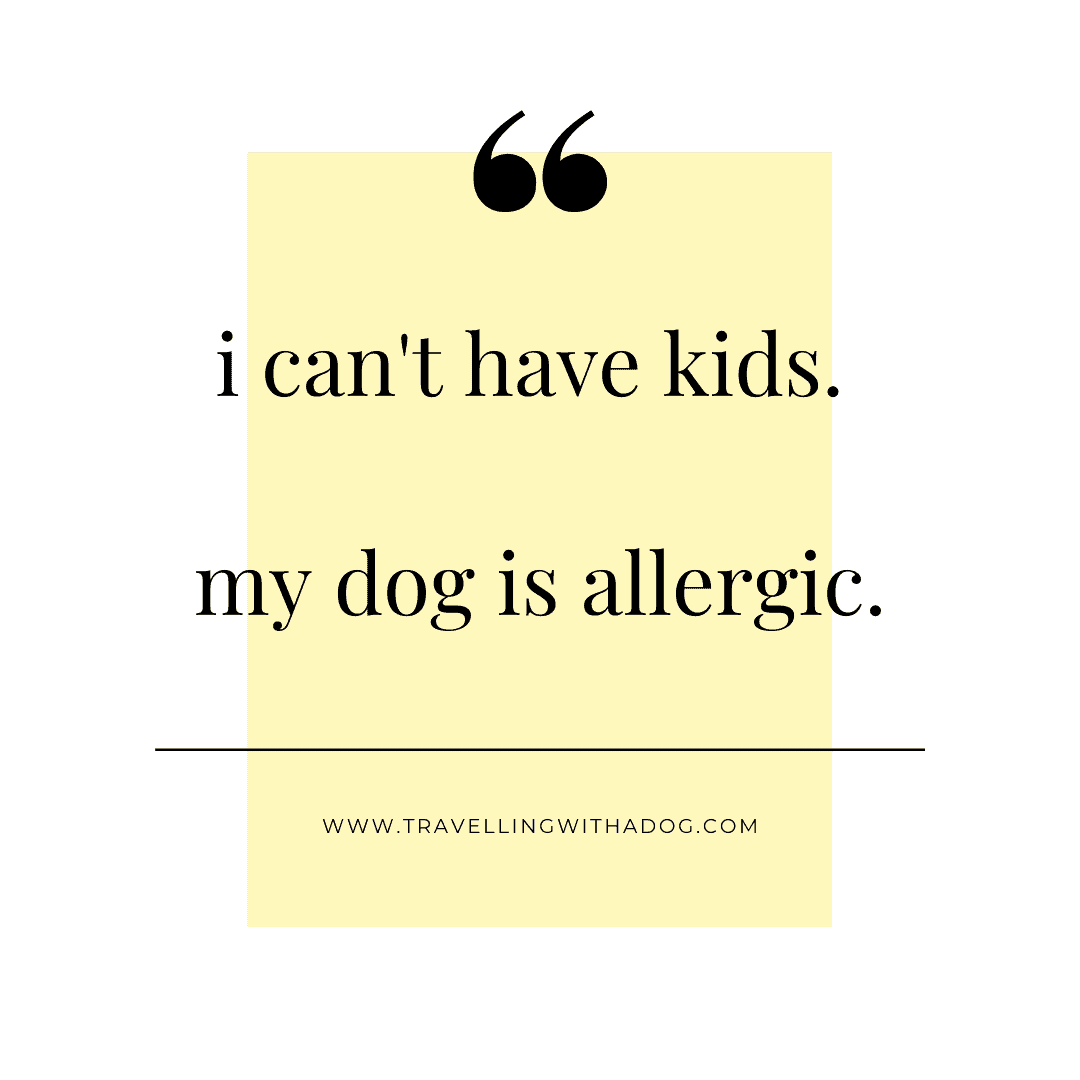 "I can't have kids. My dog is allergic." – Unknown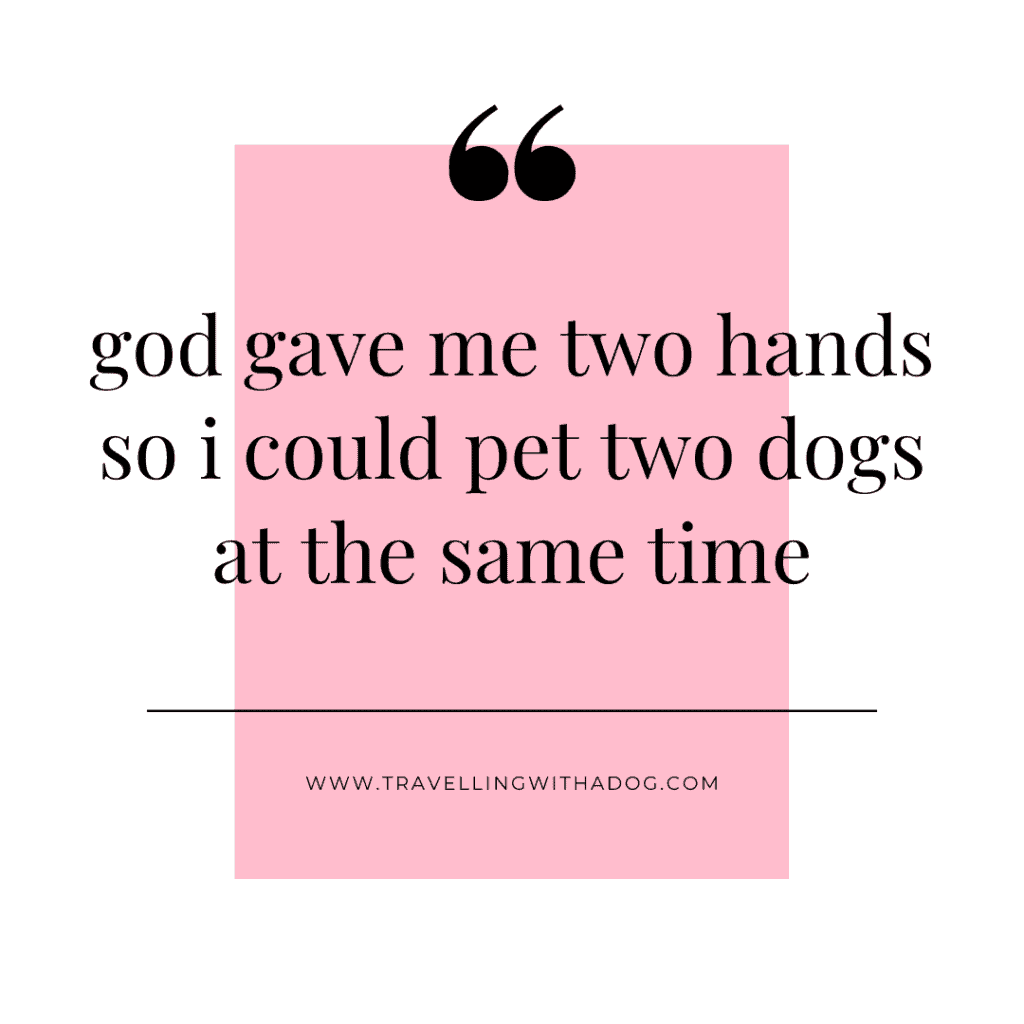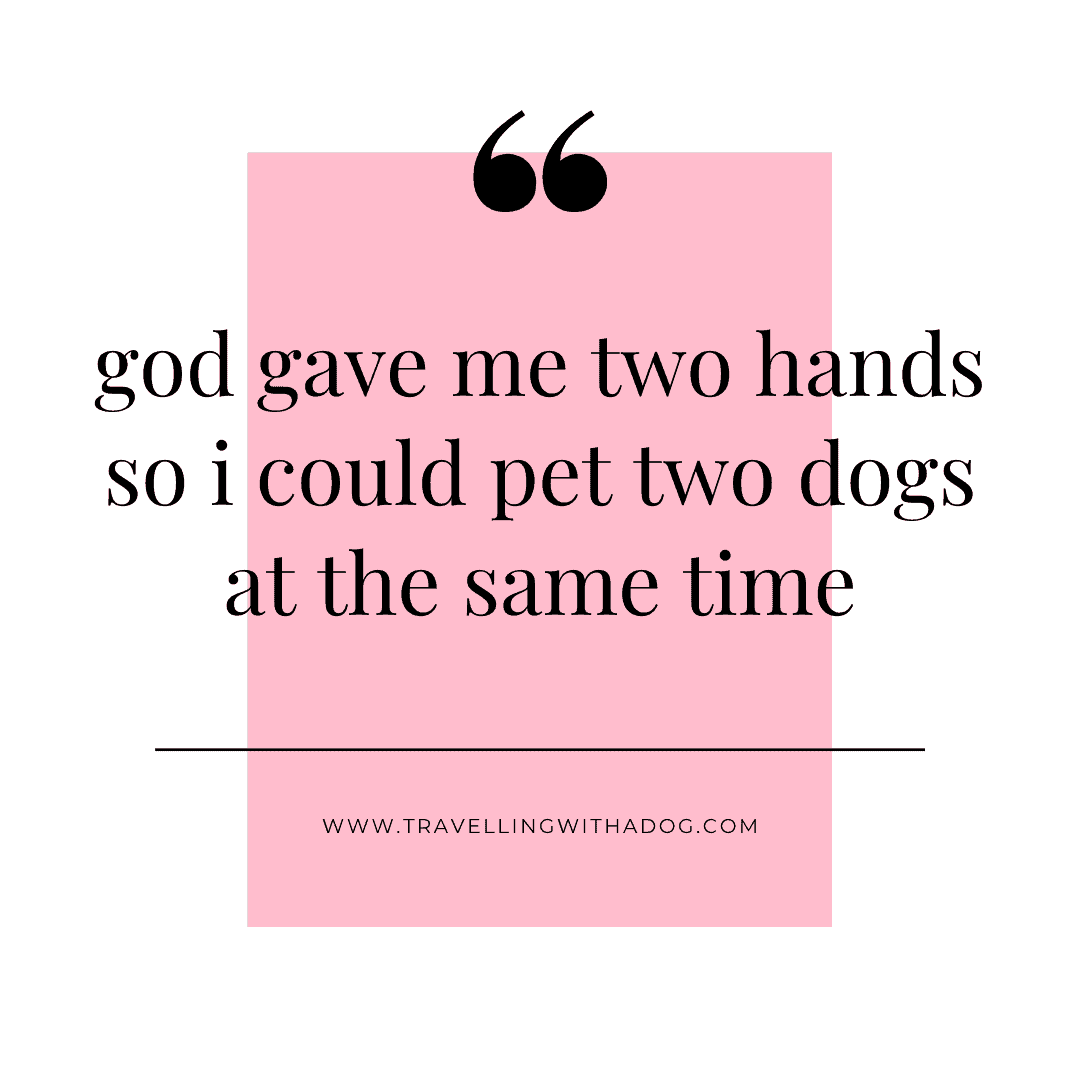 "God gave me two hands so I could pet two dogs at the same time." – Unknown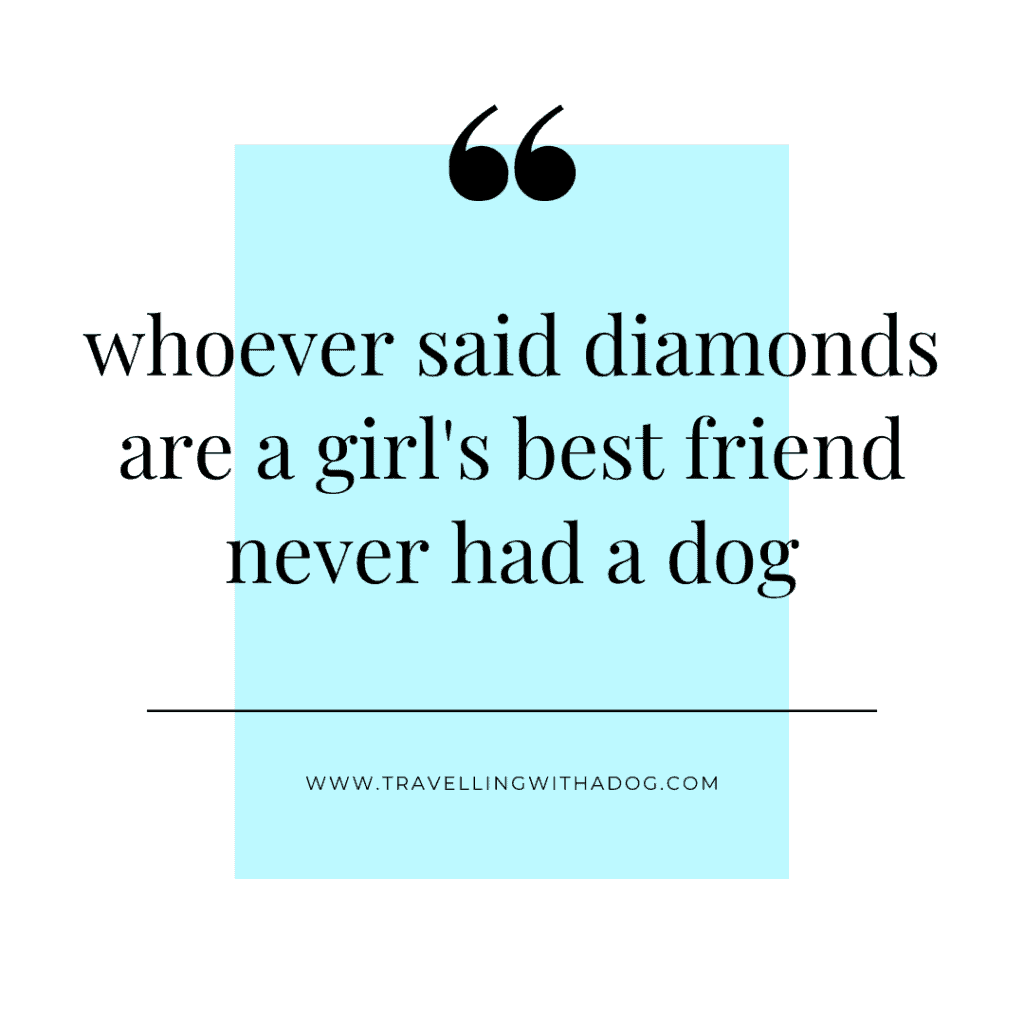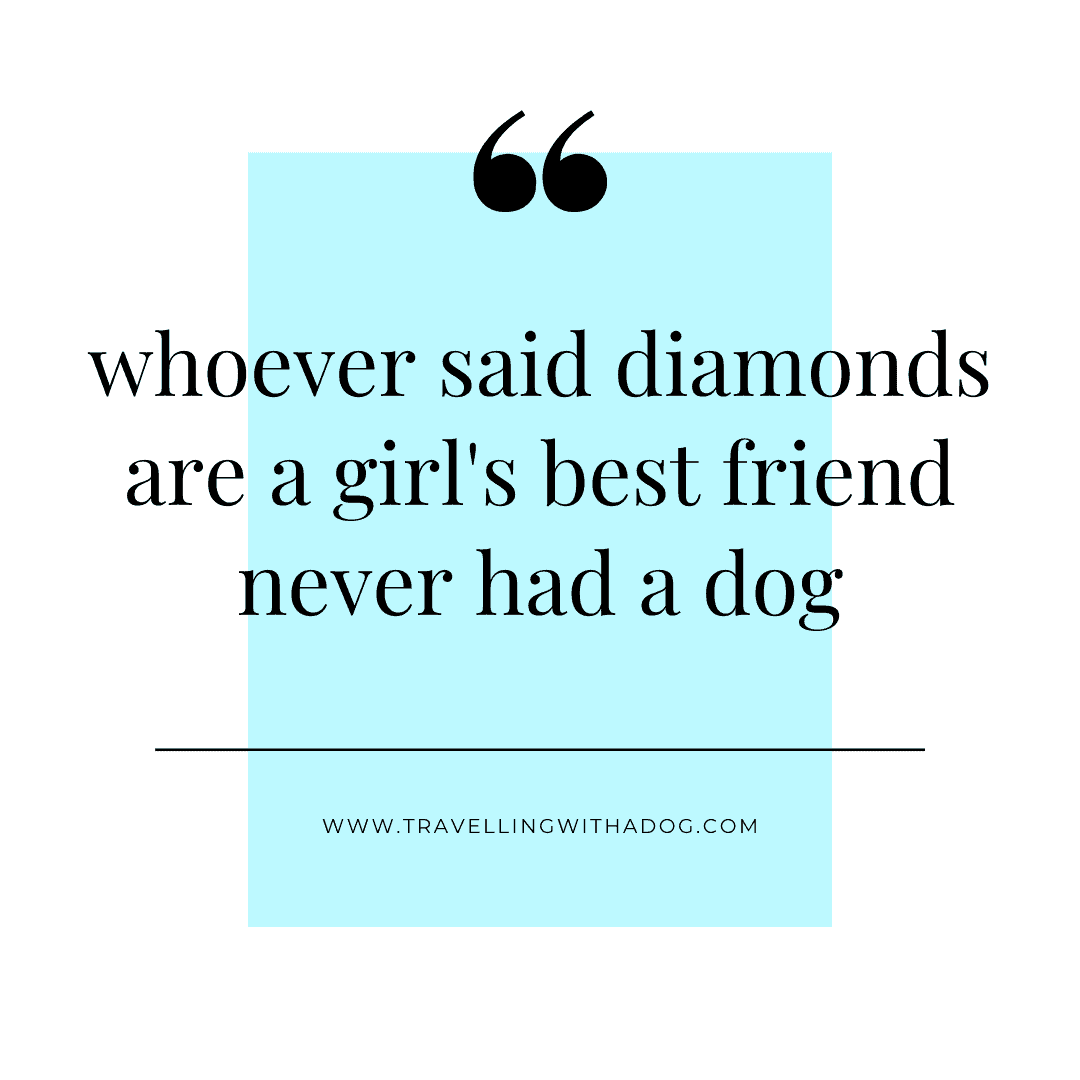 Whoever said diamonds are a girl's best friend never had a dog." – Unknown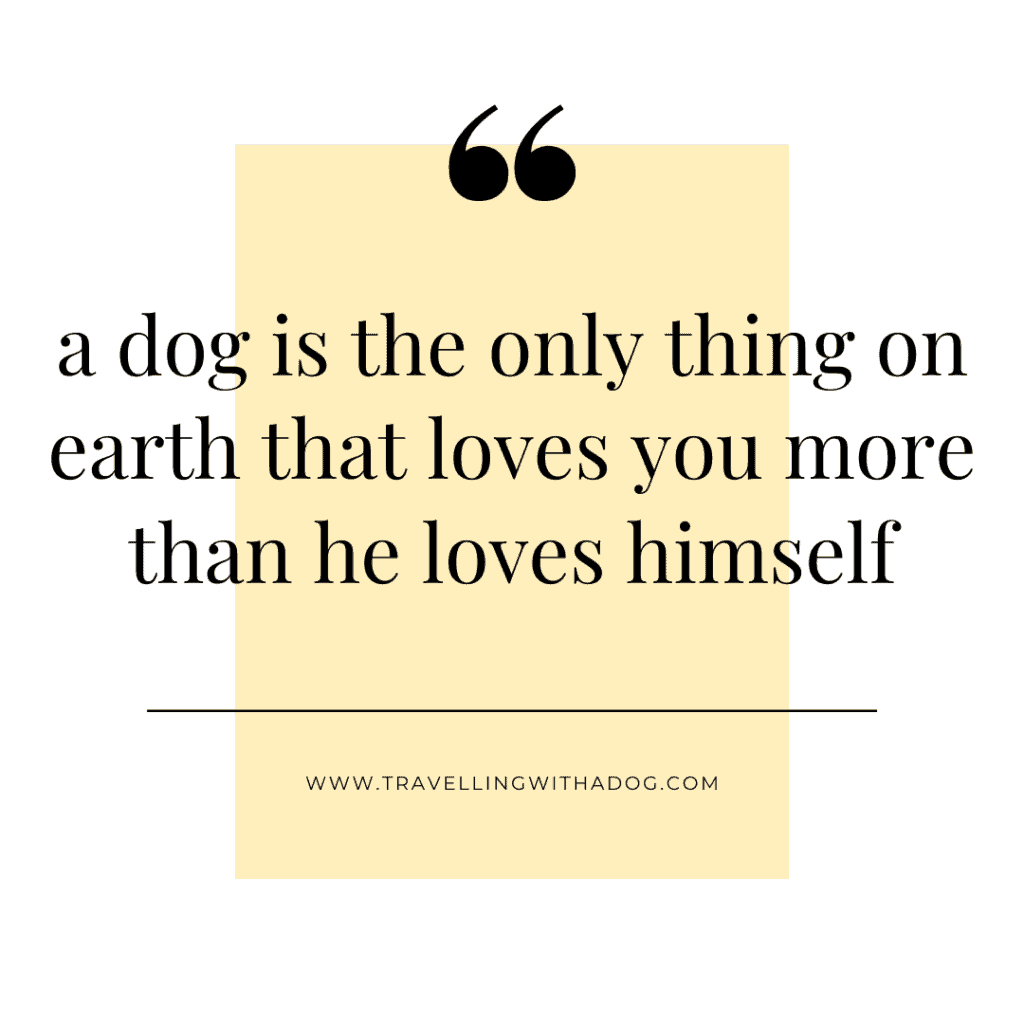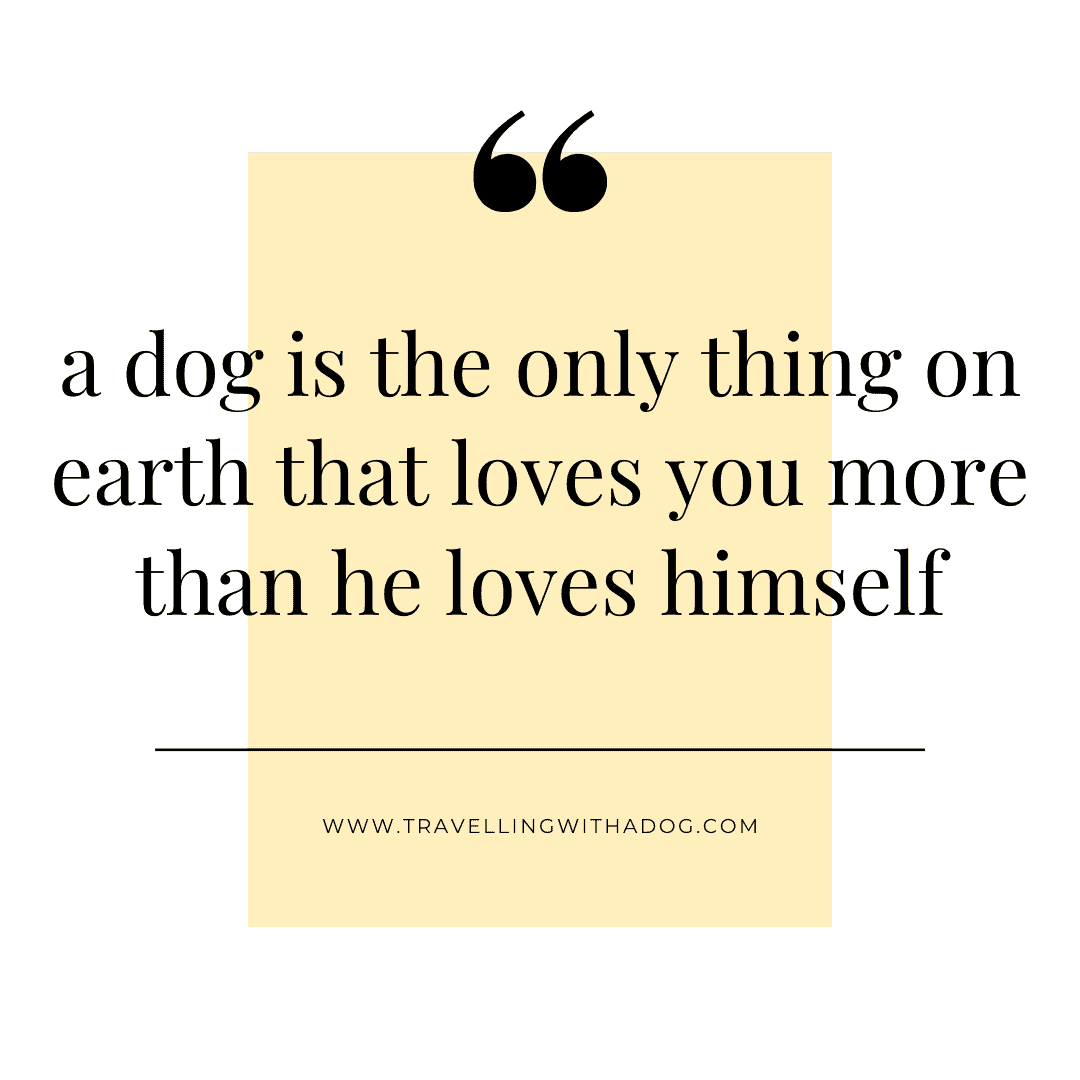 "A dog is the only thing on earth that loves you more than he loves himself." – Josh Billings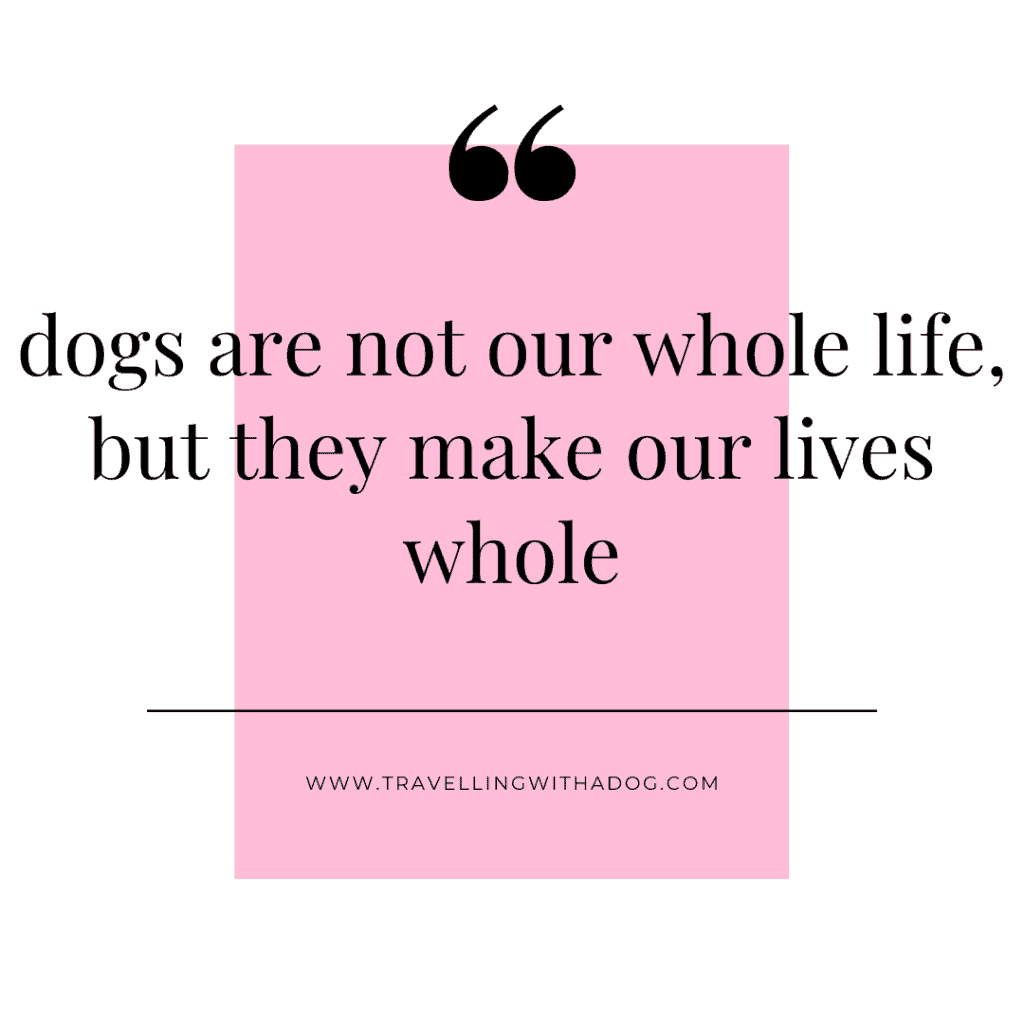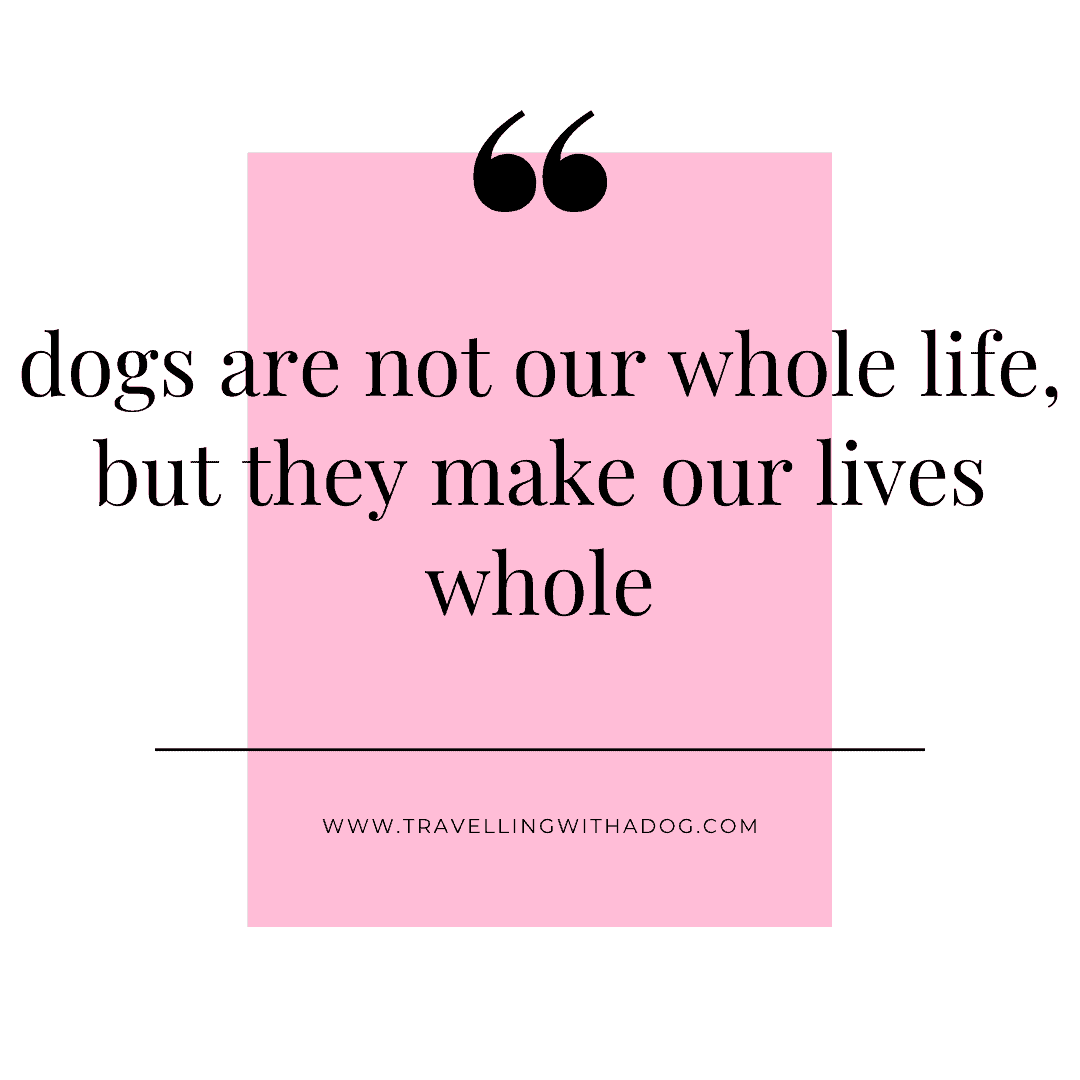 "Dogs are not our whole life, but they make our lives whole." – Roger Caras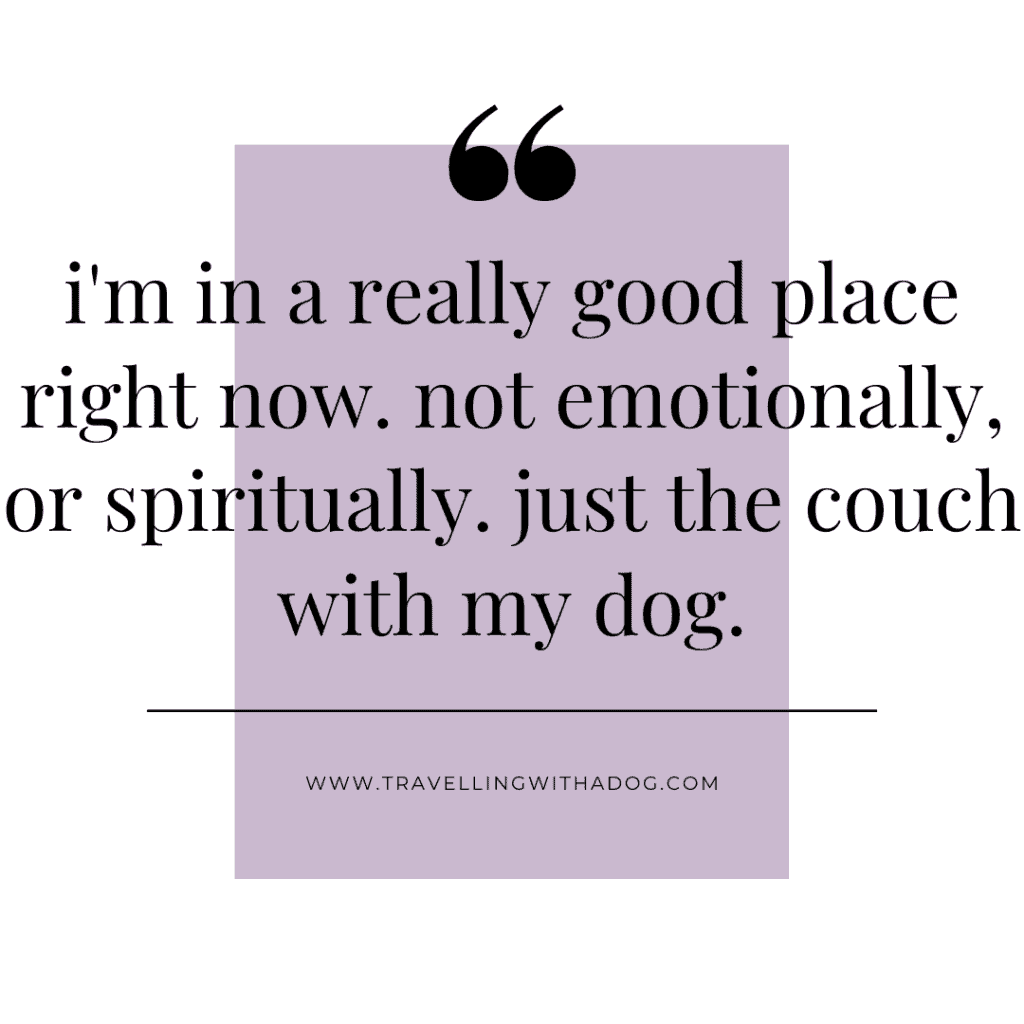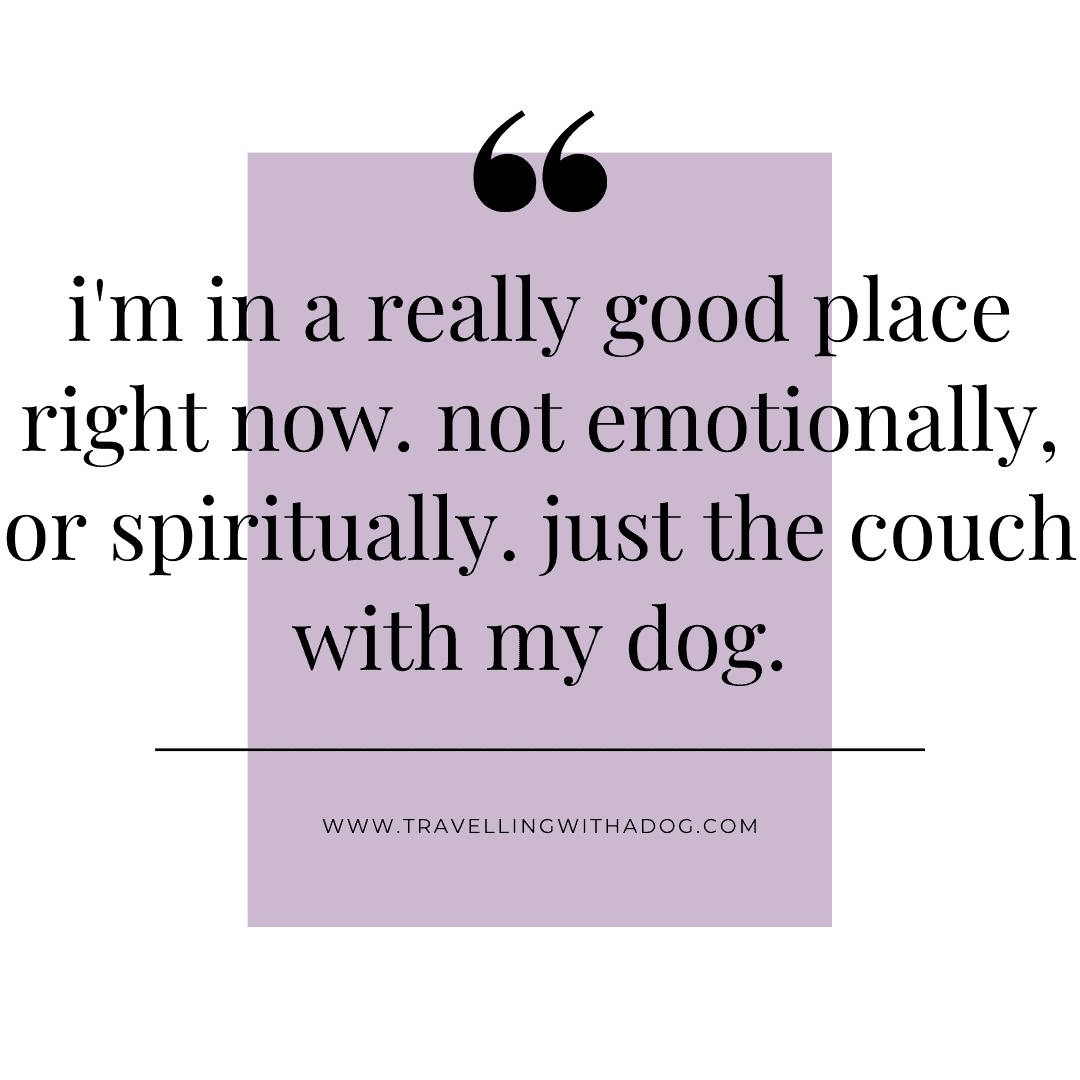 "I'm in a really good place right now. Not emotionally, or spiritually. Just the couch with my dog." – Unknown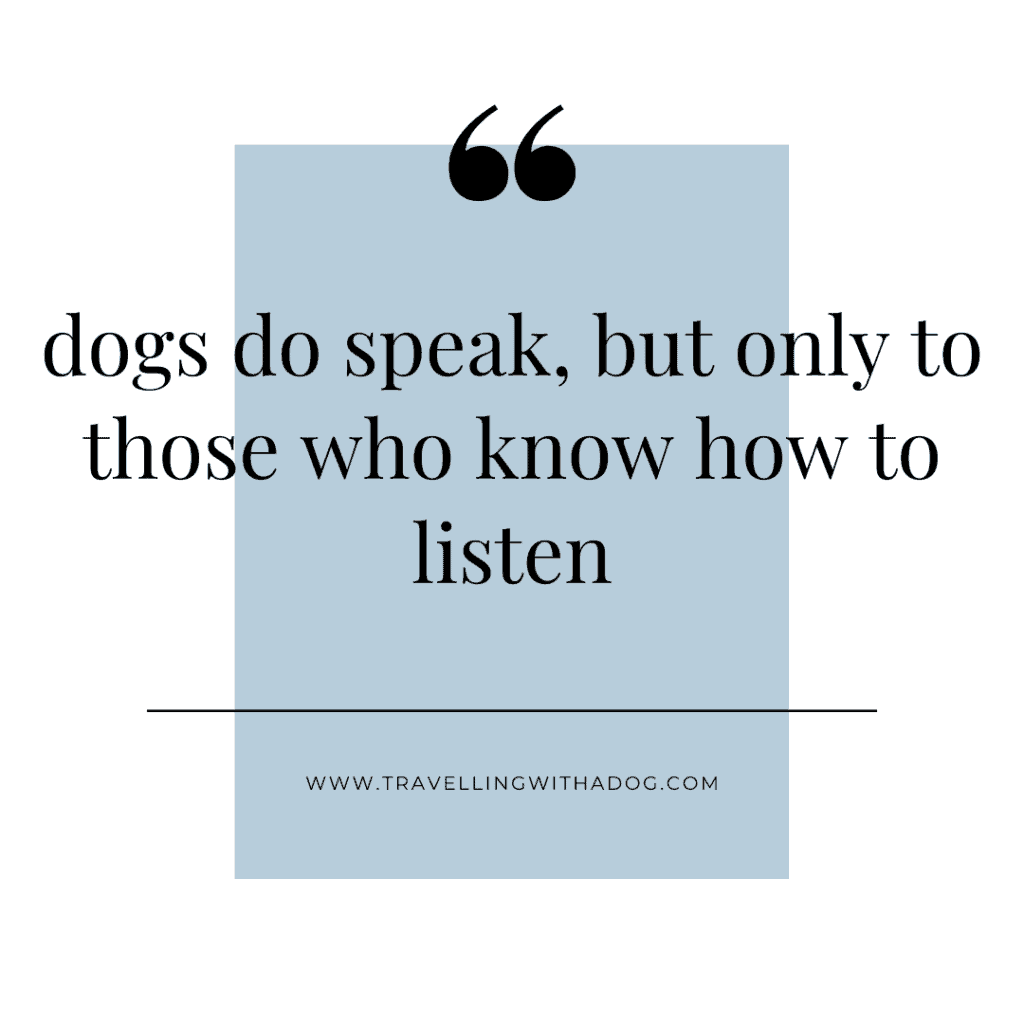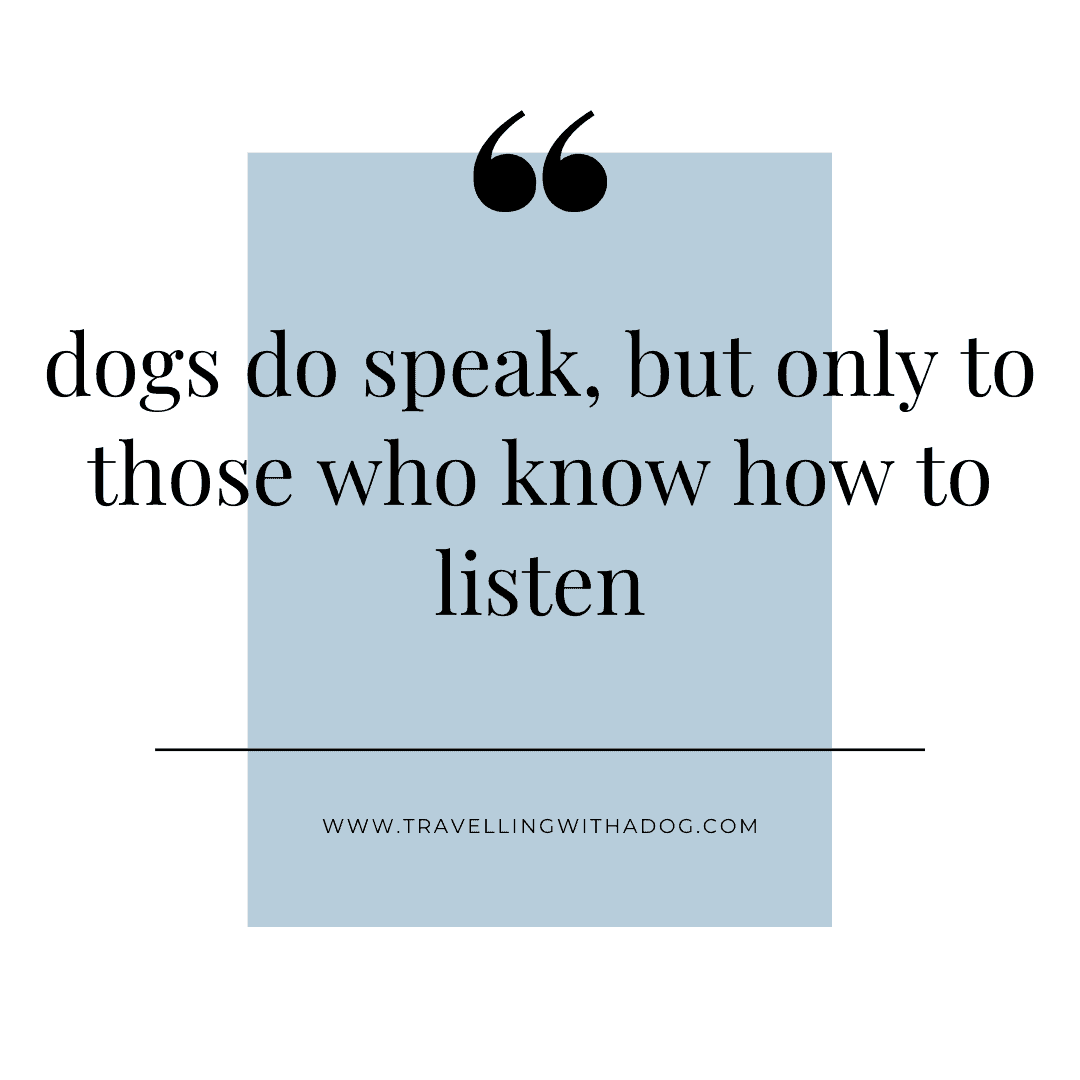 "Dogs do speak, but only to those who know how to listen." – Orhan Pamuk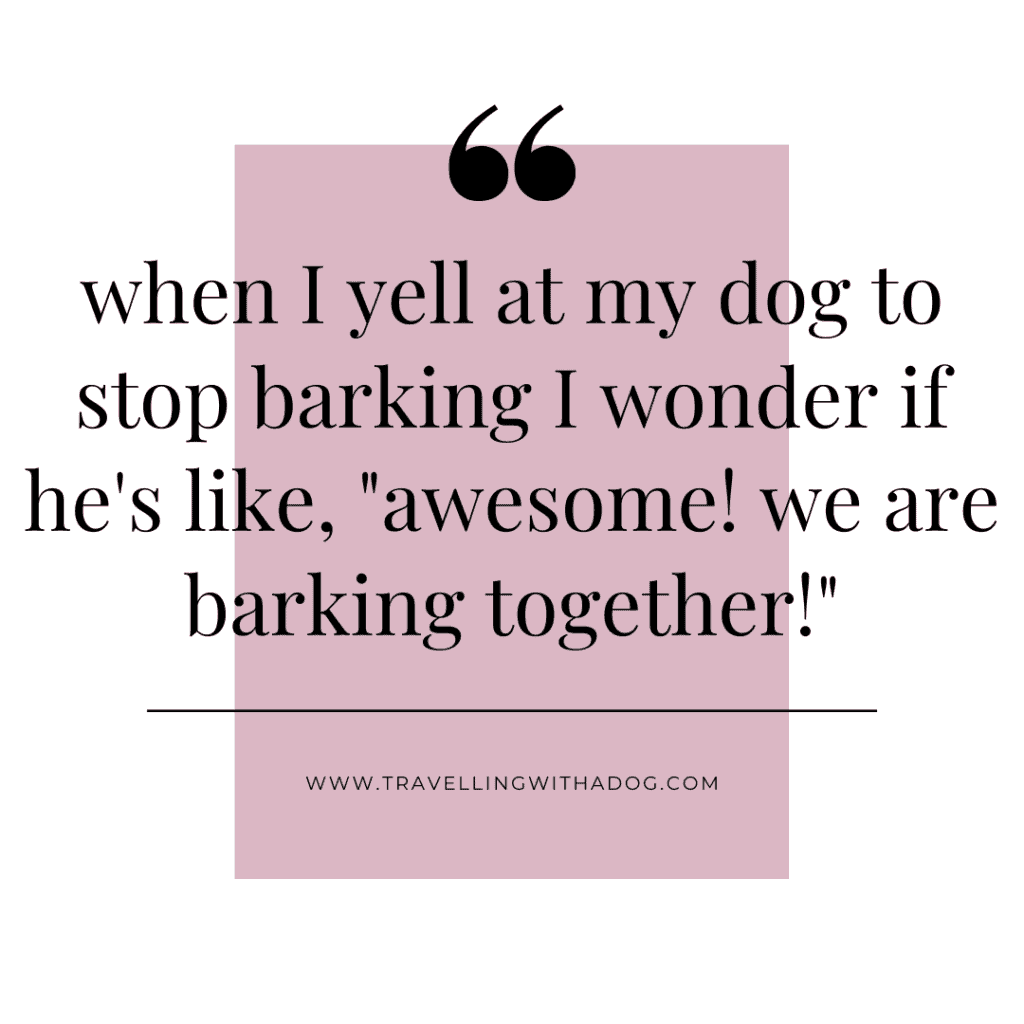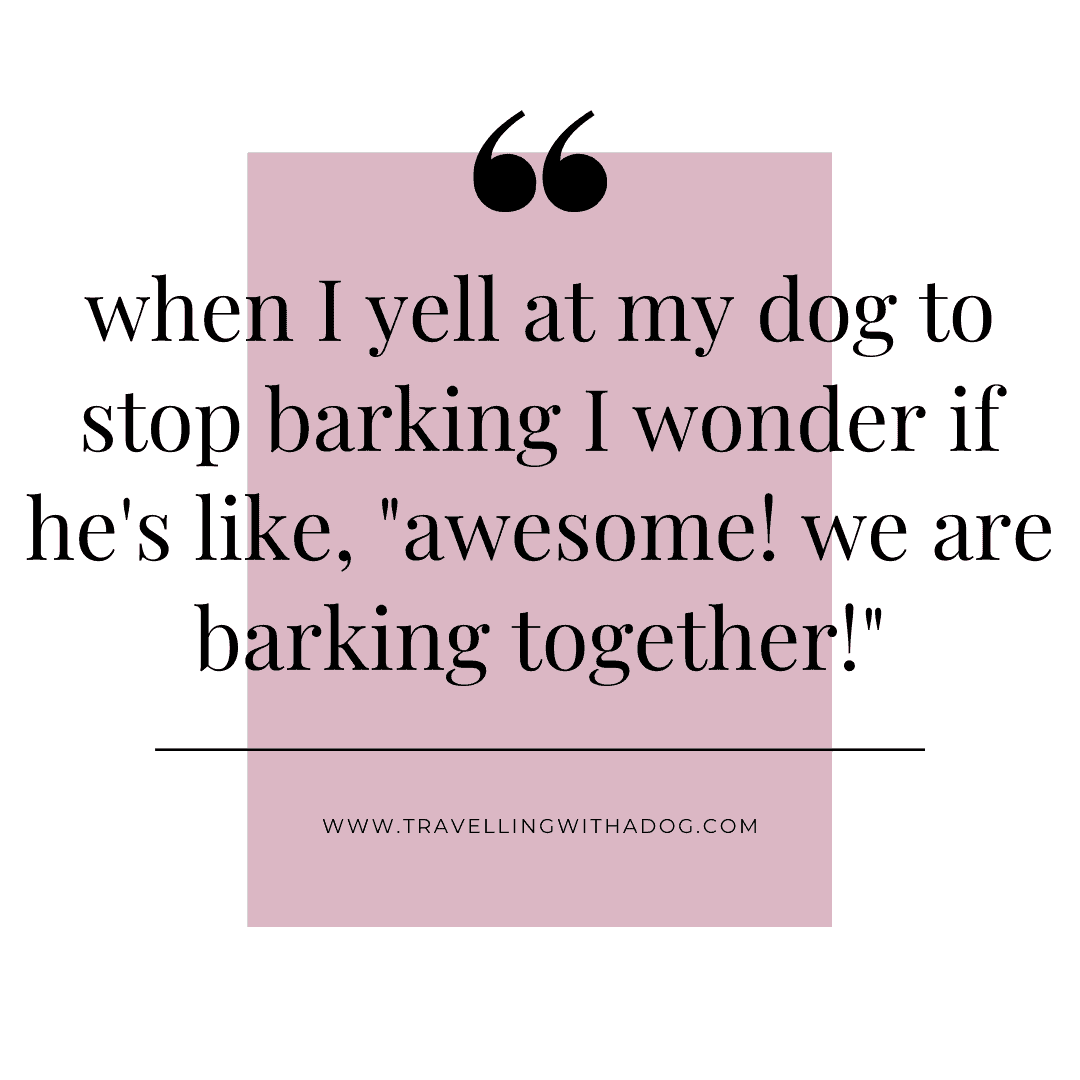 "When I yell at my dog to stop barking I wonder if he's like, "awesome! We are barking together!"
---
---
Amazon Associates Program
This article may include affiliate links. www.travellingwithadog.com is a participant of Amazon.com Services LLC Associates Program. As an Amazon Associate, I earn a commission from qualifying purchase. www.travellingwithadog.com participates in other affiliate programs, and recieves commissions when purchases are made through the links. The cost is not inflated to account for the commission earned.
---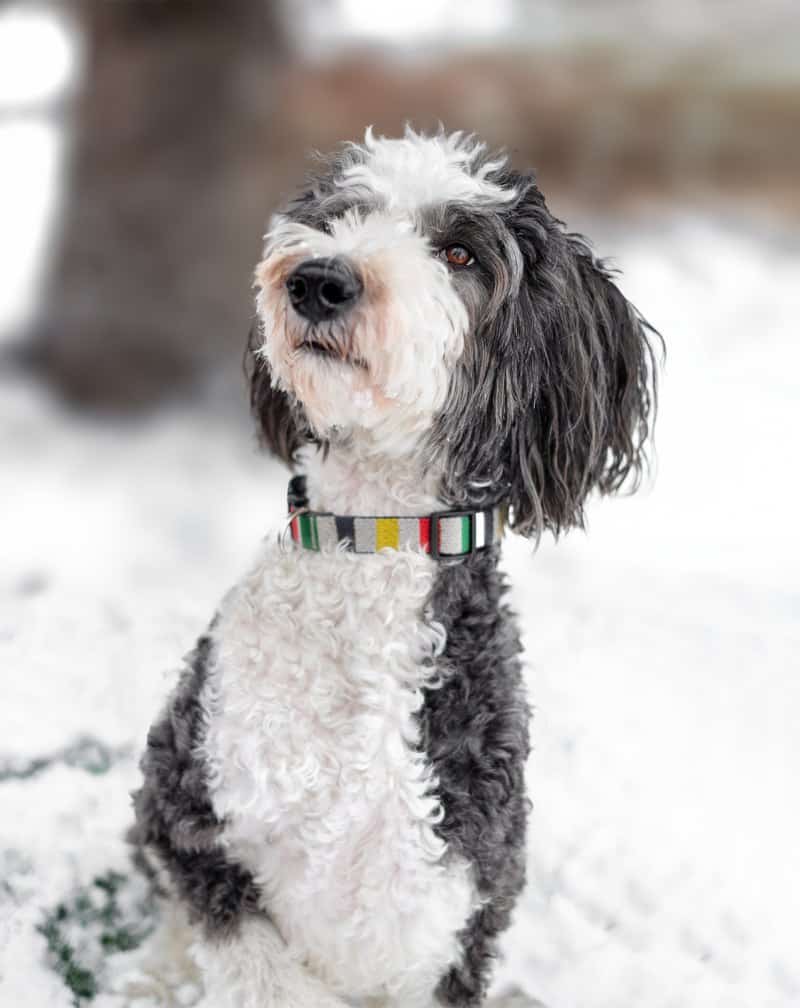 About the Author:
Dana is a Sheepadoodle owner and expat in Germany. While living in Europe, Dana and her husband always make sure that when they go on road trips, their pup Kaya gets to come along. Dana loves to highlight dog-friendly places you can travel to with your pooch so that your entire family can have fun together!