Last Updated on
Whether you are thinking of moving to Denmark or have already made plans to move there, you might be wondering what it's like to live in Denmark as an expat.
My husband and I spent three wonderful years living in Denmark as North American expats (from Canada), and I want to take today to write about our experience.
Where I've Lived in Denmark
Our first year, we lived in a wonderful little fishing town by the sea called Esbjerg.
We spent another year living in a very small town known for its pork industry called Vojens. Vojens is located nice and close to the German border, so we'd often spend our days driving to Germany to take advantage of more affordable shopping!
The last place we lived in Denmark was Hørsholm, an affluent small town right on the sea (we were a five-minute walk from the beach where we could see Sweden) and only a half-hour drive into central Copenhagen.
Over three years, we got the opportunity to live in three very different places and traveled to many more towns and cities in Denmark.
If you have the opportunity to live in Denmark, I say go for it, but before you make your decision, let me tell you a little more about what it's really like living as an expat in Denmark.
Denmark Has Great Free Healthcare
Denmark has a great healthcare system. While in Denmark, I fell ill and had to spend time overnight at the hospital, in emergency and visiting various specialists. Back in Canada, emergency hospital visits can have you waiting for hours. In Denmark, I was in within 30 minutes speaking to a doctor and getting the care I needed.
Denmark Has a Great Work/Life Balance
While I worked from home, I had many Danish friends and I noticed one thing: Denmark lives a much slower-paced life compared to what we are used to in Canada and America.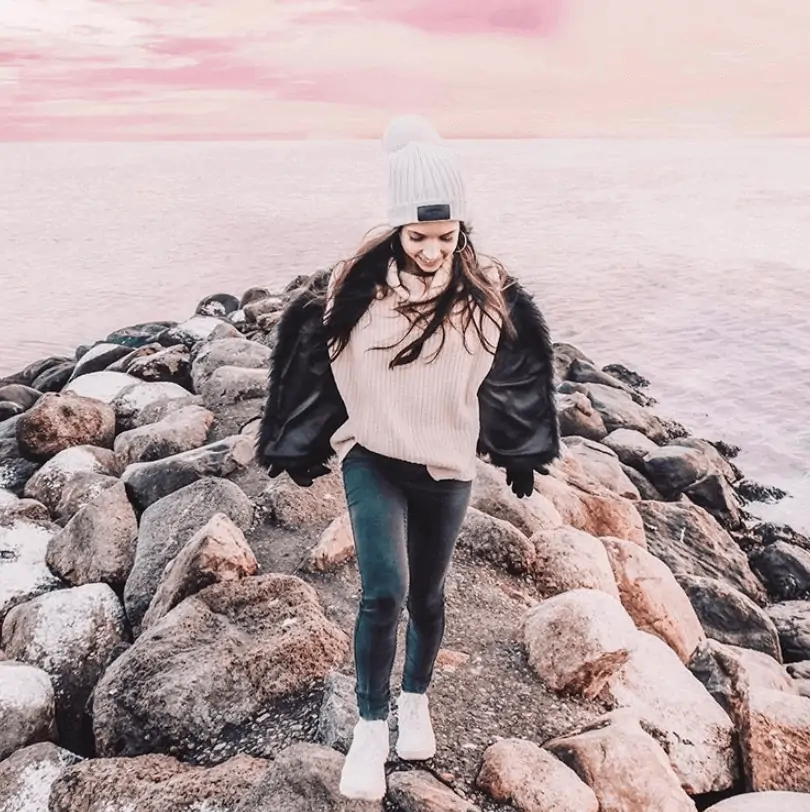 Danes still work roughly 37-40 hours per week, but they are able to take much more time off and don't necessarily face the same pressures that American workers face when asking their boss for vacation and personal days.
Denmark is Happy
Denmark is notorious for holding the top spots of the World's Happiest Countries. In 2019, Denmark ranked the second happiest country in the world.
That happiness can be felt everywhere you visit in Denmark. With a high emphasis on work/life balance and a social system that takes care of its people, Danes aren't nearly as stressed out as the rest of the world.
It Rains A Lot in Denmark
Considering how grey and rainy it is in Denmark, it's actually quite impressive that they remain such a happy country.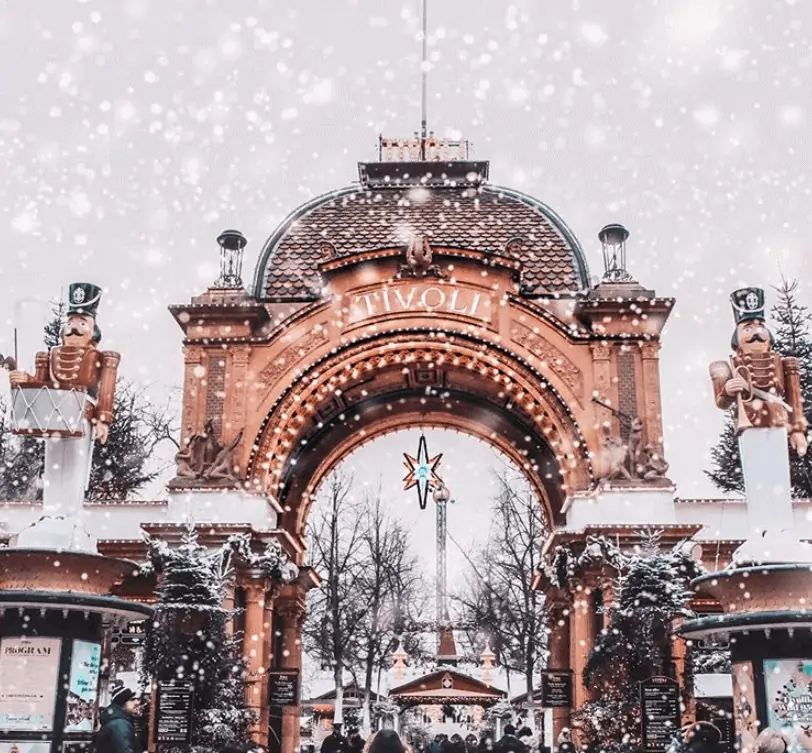 The weather is miserable in Denmark, but Danish people embrace hygge which helps them find comfort and happiness in coziness.
Danes Are Very Friendly
We've lived in three different countries and visited over 30, and Danish people are some of the friendliest I've encountered.
Their friendliness isn't always outward, however. For example, Canadians are a very friendly bunch of people and it's quite normal to smile and say "hi" to strangers as you pass them on the sidewalk.
However, that doesn't really happen in Denmark. With that being said, I still find Danish people very friendly and approachable.
Minimalism is Everywhere
Denmark is a very minimalistic country that doesn't place a big emphasis on materialistic views. Less is more in Denmark. This minimalism can be seen through fashion, home decor, businesses, dining out and general culture.
In Denmark, you aren't competing to have the biggest house or the fanciest car. Coming from Canada, where materialism is more culturally ingrained, this was a huge breath of fresh air for me.
Danes are Very Stylish
Danes have a very sleek and androgynous style of fashion. Layered clothes in neutral colors (often black) are very popular.
When we first moved to Denmark, I realized I had to step up my game if I wanted to fit in with the fashionable Danes!
Danes Are Hard to Make Friends With
Considering how friendly Danish people are, I found this one quite difficult to understand. Danish people are quite hard to make friends with.
Ask a Dane – they will agree.
Danish people will be very nice to your face but many foreigners I met complained about how difficult it was to become friends with the locals.
I would say the exception would be Danish people from Copenhagen who are likely exposed to more international cultures, and therefore, are more willing to welcome you into their circle. When we lived near Copenhagen, the Danes were much more willing to let us into their personal lives than when we lived in Jutland.
If you plan to move to Denmark, be prepared to search in expat groups and find other ways to make friends because it can be very difficult to get in with the Danes at first!
Danish is an Incredibly Tough Language to Learn
During my first year living in Denmark I was committed to learning enough Danish to get by. That is…until I tried to actually speak.
Danish is described as speaking Chinese with a potato in your mouth and I couldn't agree more. So many of the consonant and vowel sounds are foreign to native-English speakers, therefore, even saying the letters is a huge challenge, let alone stringing them together to form your words!
A soft D is the perfect example of a phoneme many foreigners struggle to pronounce.
Most Danes Speak Perfect English
A pro/con of Denmark is that Danes speak perfect English and are always excited for the opportunity to speak with you.
If you are trying to practice your Danish, this can be a con.
But if you are struggling to learn Danish, then this is quite beneficial!
You never need to worry about being in a situation where you cannot communicate with someone because almost always (except for perhaps older generations in very small towns) there will be someone nearby who can help translate something for you.
Denmark Has Lots to See
The travel is fantastic in Denmark. It's quite expensive to travel by air or train, so we did most of our exploring by car.
With Sweden a quick drive from Copenhagen, you can easily see other countries will in Denmark.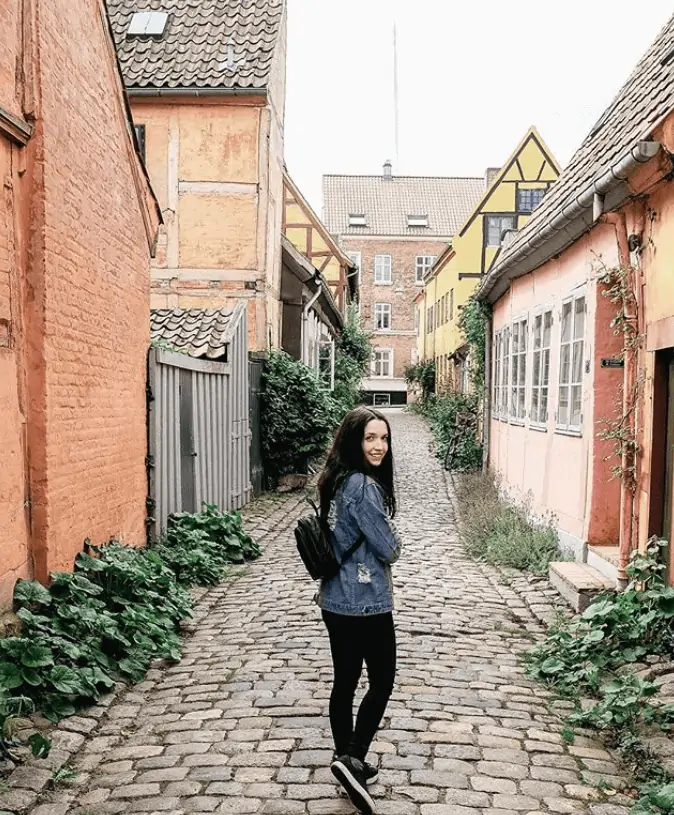 And if you stay in Jutland, you might be close enough to hop over to Germany. Denmark is a small country and you can get from point A to point B quickly by car, which makes exploring a breeze.
You Can Ride a Bike Anywhere
During our first year in Denmark, we didn't have a car. It was the first time in my life that I had lived without a car. Living without a car back home in Calgary is quite challenging, but in Denmark, many people don't have cars and getting around by bike is the way to go!
The bike lanes in Denmark will get you wherever you need to go. It's often faster to travel by bike than by car because of heavy traffic.
Denmark is Expensive
We found Denmark to be quite an expensive place! Dining out, in particular, is very expensive.
While you don't need to tip, a normal meal out at a casual restaurant can cost upwards of 500 DKK for two people. A latte is typically 50-65 DKK.
However, food from the supermarket is very comparable in price to what we would pay in Canada.
If you want to stay on a tight-budget while living in Denmark, it's completely doable if you avoid dining out often and you make your own meals at home.
Denmark is Very Safe
I felt much safer in Denmark than I do in Canada. Canada is an extremely safe country, so that says a lot about Denmark.
Should You Move to Denmark?
We had the option to stay in Denmark for much longer than we did, but because we wanted to explore a new culture, we decided it was time to move on from Denmark. However, if I had the chance, I'd move back in a heartbeat.
Denmark was an incredible country to call home for three years!
Pin me: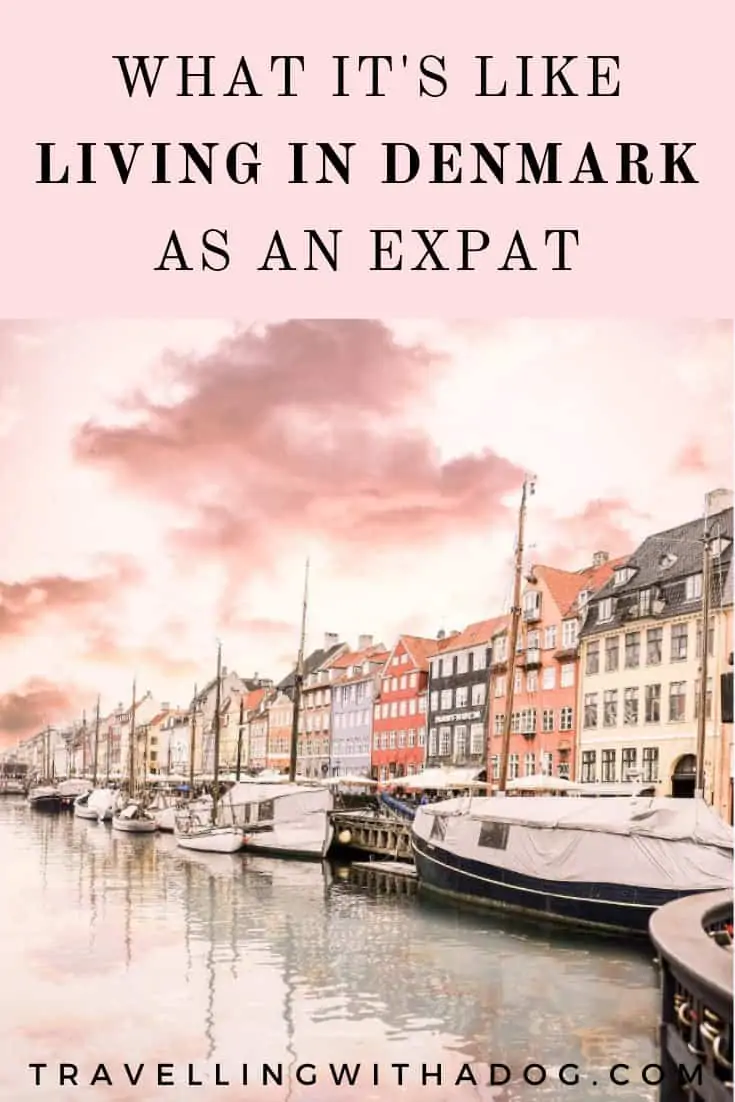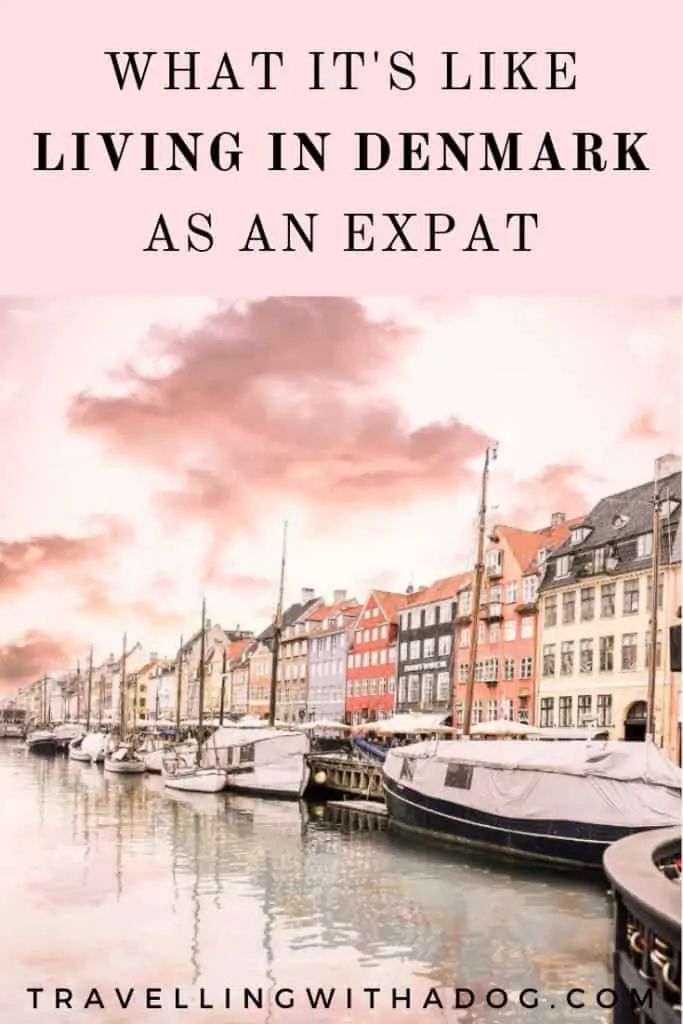 ---
Amazon Associates Program
This article may include affiliate links. www.travellingwithadog.com is a participant of Amazon.com Services LLC Associates Program. As an Amazon Associate, I earn a commission from qualifying purchase. www.travellingwithadog.com participates in other affiliate programs, and recieves commissions when purchases are made through the links. The cost is not inflated to account for the commission earned.
---
Veterinary Disclaimer: travellingwithadog.com is not a substitute for veterinary advice and does not intend to provide any type of veterinary advice for your animals. Please consult your vet for any questions you have regarding your pets health.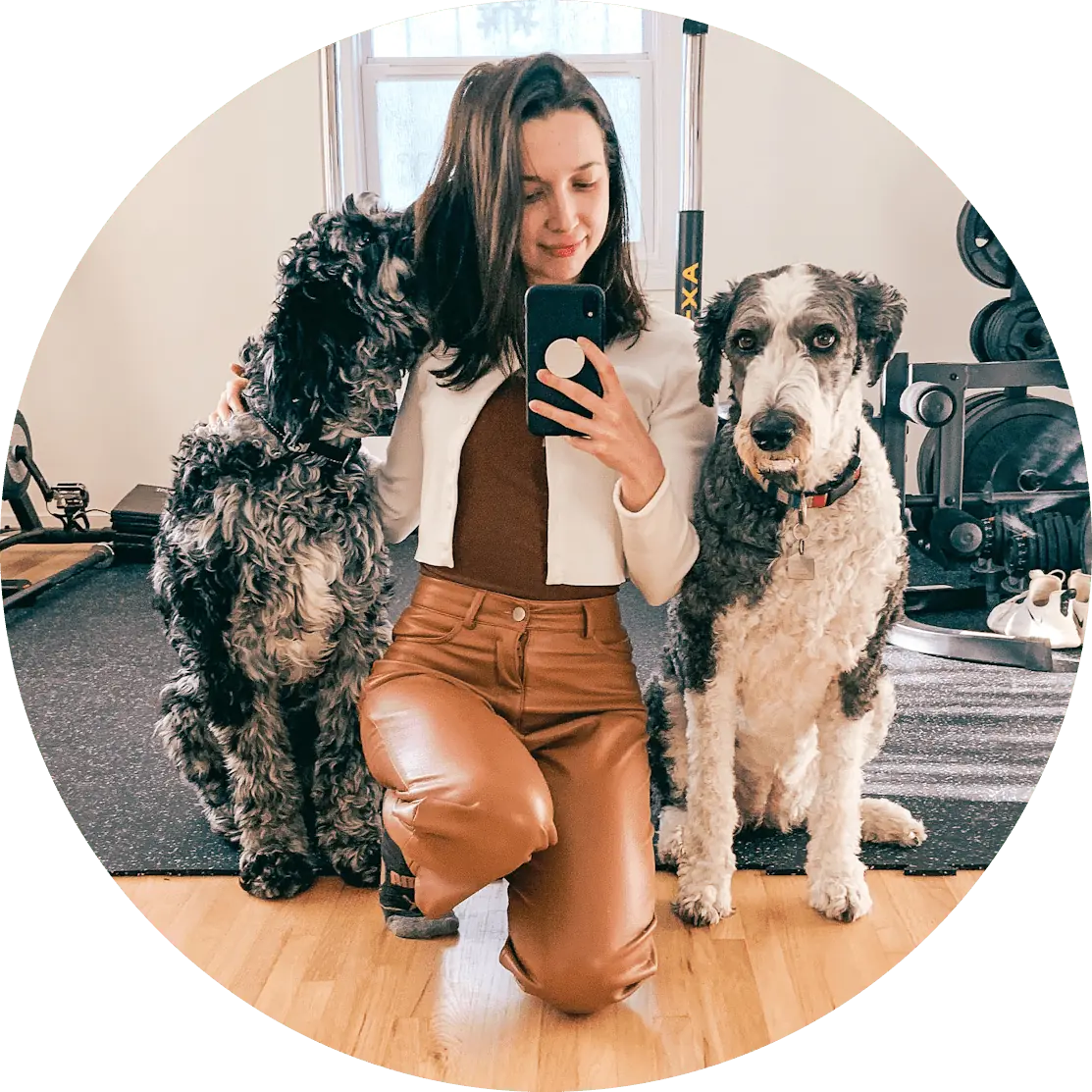 About the Author:
Dana owns a Sheepadoodle and a rescue merle Labradoodle. Her first dog growing up was a white Toy Poodle and she's loved dogs ever since. She has years of experience fostering dogs and has helped find homes for a variety of different breeds, both large and small! After seeing so many dogs end up unwanted and in shelters, she began blogging about different dog breeds (specifically Doodle dogs, since that's what she knows best) to help people make informed choices when adding a new member to their family.
When Dana's not brushing her Doodles' hair (it takes a lot of time for two!) you can find her playing nose work games and fetch with her two amazing pups.
Learn more about her here.