Last Updated on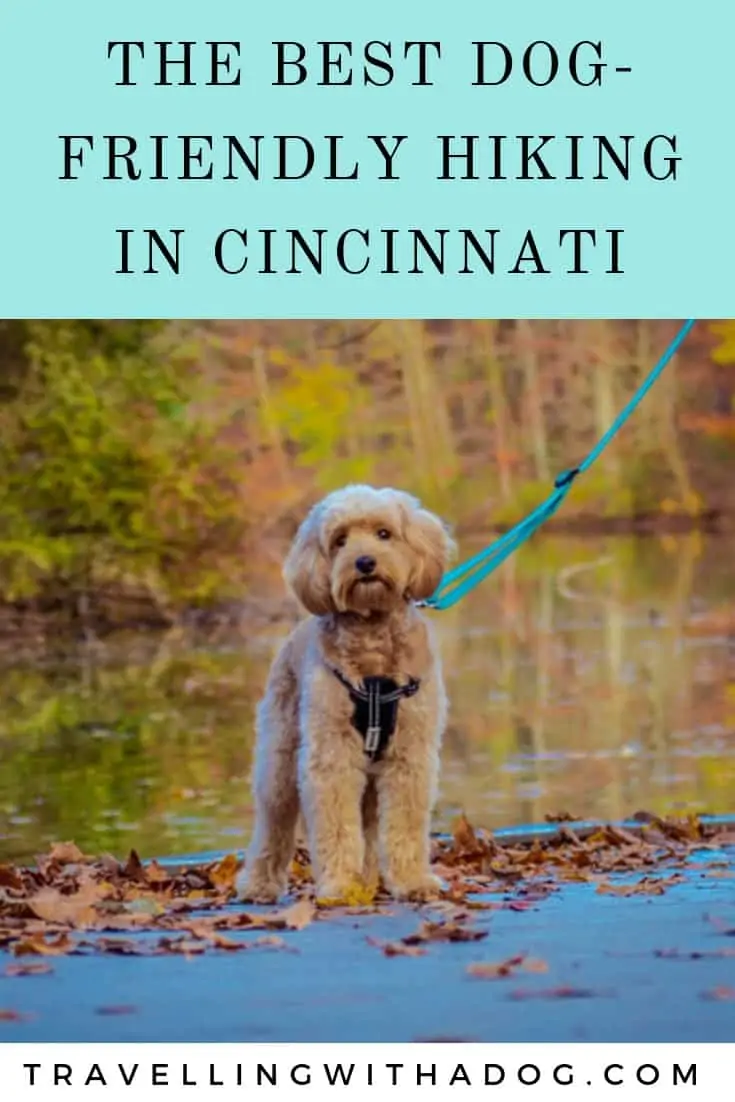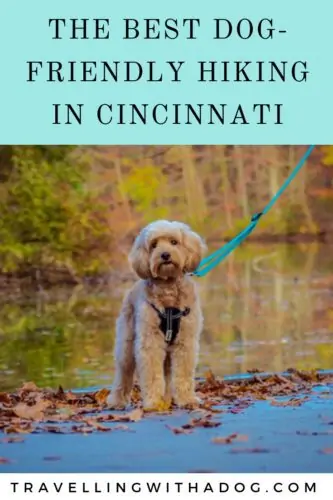 There are a variety of dog-friendly activities you're sure to enjoy in Cincinnati, but, in case you just have time for one, I want to tell you about my very favorite.
Cincinnati Nature Center's Rowe Woods is a private forest located 20 minutes east of downtown Cincinnati. The park's self-guided hiking trails wind through 1,800 acres, leading you through prairies, across creeks, past wetlands, over stone bridges, down picturesque hillsides – it's a dog's dream come true.
Get ready to immerse yourselves in the pure and refreshing beauty of nature where you can spot deer munching leaves and gaze at turtles sunning themselves on logs.
This place is full of robust natural scents of wildlife that your dog will love! Their noses will twitch with excitement from the moment you pull into the drive. Plus, the Rowe Woods employees hand out dog biscuits at the entrance gate. Seriously, it doesn't get any better than that! So, grab your favorite leash and a pair of trusty hiking shoes. You and your pooch are about to explore Cincinnati's hidden nature gem: Rowe Wood.
Dog-Friendly Trails in Cincinnati
I know what you're thinking: "with so many trails, how do we pick? We want to experience as much as possible in just one visit!" Here are a few of my favorites:
Geology Trail – Pick this trail if you and your pup enjoy hiking and would like a moderate trail that includes a waterfall view and a creek crossing.
Upland Trail – This trail is a great choice if you're not quite sure what length of hike you'd like to take. You'll enjoy spotting turtles and bullfrogs at several small ponds, explore a small pollinators' garden, and peek into an old log cabin. Several trails branch off of the Upland Trail if you decide to venture farther.
Lookout Trail – If you're dreaming of a long, easy hike on a flat path wandering through a prairie, look no farther. This trail is particularly enjoyable in the spring and summer when wildflowers are blooming.
If you're still not sure which path to choose, the folks at the welcome booth and visitors' center are friendly and helpful (Rowe Wood's asks that dogs remain outside of the visitors' center). Trail maps with descriptions are available at both the welcome booth and visitors' center as well as online.
Amenities
There's a water fountain and stationary dog water bowl available by the restrooms at the visitors' center, but I still recommend packing your own water, especially if you choose a longer hike.
Grab a few Mutt Mitts (aka a poop bag) from the dispenser in the main parking lot so you're not adding to nature.
Picnic tables are available by the main parking lot and under the pavilion by the Playscape. There are also benches scattered throughout the trails.
Hours
Rowe Wood's hours vary with the season but you're generally welcome to hike from dawn until dusk. And, with the exception of Christmas day, the Rowe Wood's welcomes visitors every day of the year.
Location
If you'd like to find this trail to take your dogs, just copy and paste the below address into your maps:
Rowe Woods
4949 Tealtown Road
Milford, OH 45150
Entrance Fee
Since Rowe Wood's is a private forest, there is an entrance fee.
However, it's well worth the cost, and the money goes towards preservation, education, and conservation programs.
As of November 2018, the entrance fees are as follows:
$9.00 Adults
$6.00 Seniors 65+/Active Military
$4.00 Children 4-12
Free Children 3 and under
$2.00 Dogs
Looking for other dog-friendly activities in Cincinnati?
Stop by Historic Downtown Loveland. With dog-friendly patio dining, river access for doggie paddling, and even pet-friendly shopping (i.e. Cincy Shirts), you're sure to love it!
If you're up for more outdoor fun, your dog and you can spend a relaxing afternoon canoeing on the river or meander down the Little Miami Scenic Trail!
Related: RVing With a Dog
Again, welcome to Cincinnati! You're destined for miles of fun. I'm confident you'll be back.
---
Amazon Associates Program
This article may include affiliate links. www.travellingwithadog.com is a participant of Amazon.com Services LLC Associates Program. As an Amazon Associate, I earn a commission from qualifying purchase. www.travellingwithadog.com participates in other affiliate programs, and recieves commissions when purchases are made through the links. The cost is not inflated to account for the commission earned.
---
Veterinary Disclaimer: travellingwithadog.com is not a substitute for veterinary advice and does not intend to provide any type of veterinary advice for your animals. Please consult your vet for any questions you have regarding your pets health.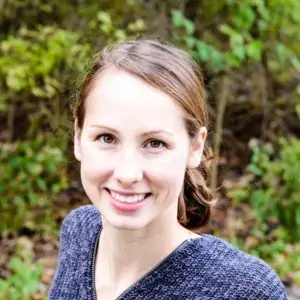 About the Author:
Adrienne from Timberidge Goldendoodles is pet blogger from Cincinnati, Ohio who specializes in everything doodle. From haircuts and grooming to product reviews and dog-friendly activities, there's something for every dog lover. You'll often find her two dogs, Moses & Abria, out for walks with Adrienne, her husband, and their three children.