Last Updated on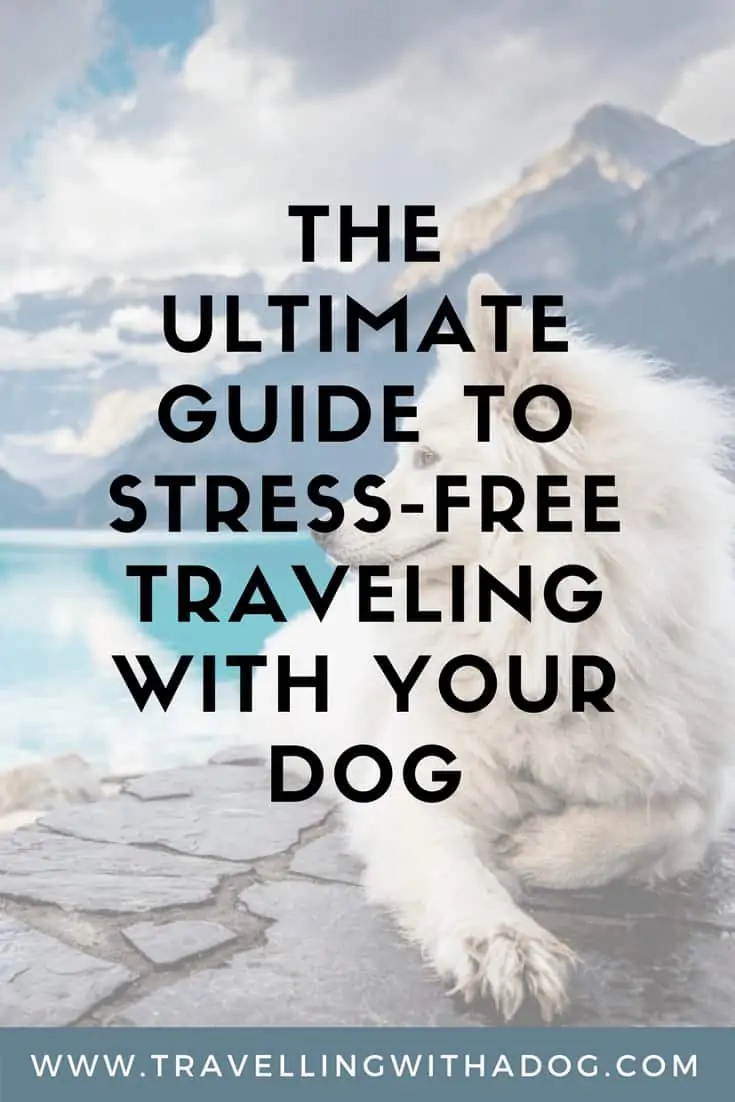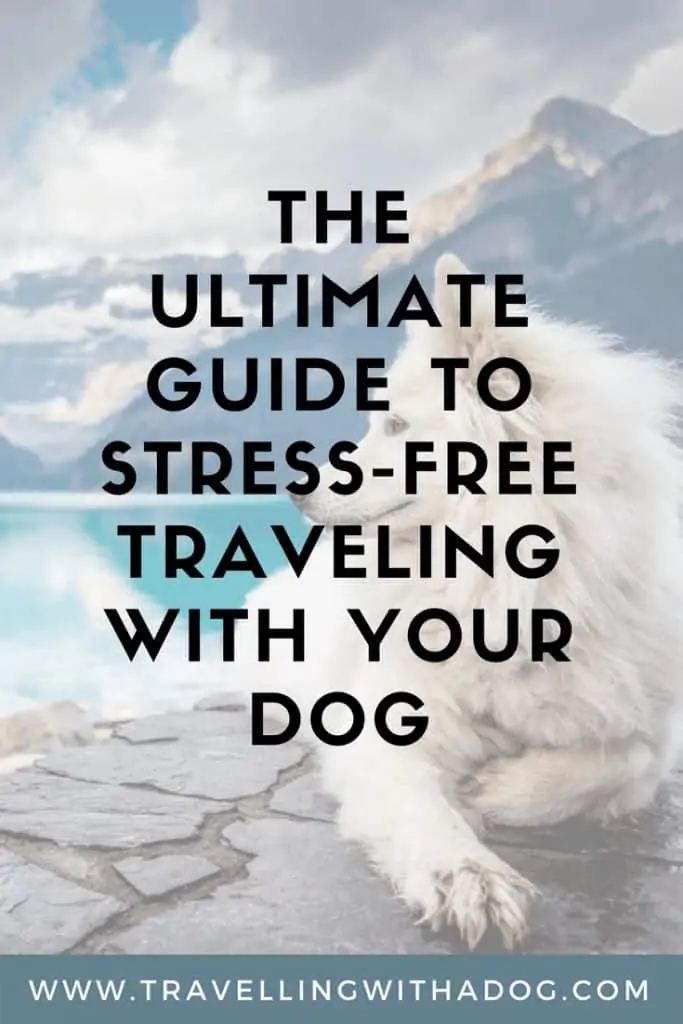 Travelling with your dog is such a rewarding experience. Our dog is part of the family. So when we plan trips, we incorporate her in all aspects of the travel.
If she can't go somewhere, we either don't go, or she goes to her favourite Pet Resort (where she gets treated like a queen, for real).
Our dog is almost 3 years old and has hiked with us in the Rocky Mountains, been a trusty companion on fishing and boating trips with us, and spent considerable time in Denmark and Germany. She even has her own passport!
While some countries are more dog-friendly than others, travelling with your dog adds on another level of stress for both you and your dogs. We've done enough travelling with her to know exactly what we need!
Here are some tips I've learned throughout our travels.
Planning The Trip
Before booking anything, make sure you have planned out how you will be getting to and from your destination.
Although generally safe, flying can be stressful for our furry friends and should be avoided unless absolutely necessary. For this reason, we choose to only do road trips with our dog and limit flying only to times when we have to move.
As we drive rental cars for road trips, we also have to make sure to tell the car rental company that we will be bringing a dog, and need a car that can fit a large kennel.
We usually take her kennel measurements down to the car rental agency prior to picking up our car to make sure that her kennel will fit. We have found that on previous trips we didn't actually use her kennel, so we stopped bringing it as often.
However, it's a good item to have if you ever need to leave your dog at the hotel room for a brief period of time, and want to make sure your dog feels safe and comfortable in a strange place.
Our dog likes being in her kennel as we crate-trained her. Her kennel is her den, and when she feels tired or overwhelmed she always resorts to her kennel for some quiet time.
This brings me to my next point – find a hotel that is pet friendly. I always contact the hotel directly to make sure they are pet friendly and that their policy hasn't changed.
I also ask them how I can book online and what extra fees they have for bringing a pet. I only do this through email so that I have a copy of what has been said.
That way if we get to the hotel and they suddenly try to say we can't bring her in (for whatever reason) I can pull up the emails to show that I had already talked to them.
I have never had any problems, however, doing the majority of my communication through email has always been beneficial as I have records of what has been said.
I also Google the place we are visiting to see how dog-friendly it is and determine if dogs are allowed on public transportation.
Preparing and Packing
Our dog used to get car sick as a young puppy as many of young puppies do, but she has since grown out of it.
Our dog getting car sick was something I didn't even consider as we hopped in the car one morning to drive from Denmark to Germany for the weekend, however, an hour in she had gotten sick in the back of our rental car.
Luckily, we always cover the seats of where she will be sitting in towels, so the car was totally fine. Our drive to Germany was full of traffic circles (on the highway; Europeans love their traffic circles!) and we figure she got dizzy from them.
Gravol isn't recommended to give to dogs once they have already started getting sick, so in this instance, it wouldn't have helped but now I know if we are driving along a traffic-circle heavy route, or will be in the car for a long amount of time, I will give her some beforehand.
Make sure you speak to your vet to get the recommended dosage as too much can cause your dog to become very ill.
Below is a list of items that will be very handy when travelling with your dog:
Water bottle to fill water dish

Dog food

Ziplock bags to fill with dog food

The number to the closest vet from where you will be staying

Anti-nauseant (such as gravol) if you can foresee your pet getting sick

Pet Passport OR vet records

Dog backpack (Our dog enjoys carrying around her backpack on hikes. Make sure you research one that has a proper fit and is the correct weight for your dog. We have a backpack from Outward Hound and fill it with her dishes, some food and treats. It makes our backpacks lighter and since she is a working breed she really enjoys carrying it around)

Towels

Food and treats

Poop bags

Extra socks, gauze and tape in case of paw injuries (when you are walking all day your furbaby may be more susceptible to a minor paw injury. Our dog has had a few and to keep her from licking them we put on a shoe on her paw and she leaves it alone)

Harness and leash

Collar and tags (with your email or number as a way to contact you)

A blanket or favourite toy for your dog to feel more at home. Dogs can be very sensitive to change and become confused when they are in a new place.
Traveling With Your Dog
Once you are all packed and ready to go it's time to enjoy your trip! Travelling with our dog has made us ensure our trips are a bit more planned out. She loves getting to meet new people and we love bringing her everywhere we can!
What about you? Is there anything that isn't on the list that you always bring with you on your travels? Let me know in the comments below!
---
Amazon Associates Program
This article may include affiliate links. www.travellingwithadog.com is a participant of Amazon.com Services LLC Associates Program. As an Amazon Associate, I earn a commission from qualifying purchase. www.travellingwithadog.com participates in other affiliate programs, and recieves commissions when purchases are made through the links. The cost is not inflated to account for the commission earned.
---
Veterinary Disclaimer: travellingwithadog.com is not a substitute for veterinary advice and does not intend to provide any type of veterinary advice for your animals. Please consult your vet for any questions you have regarding your pets health.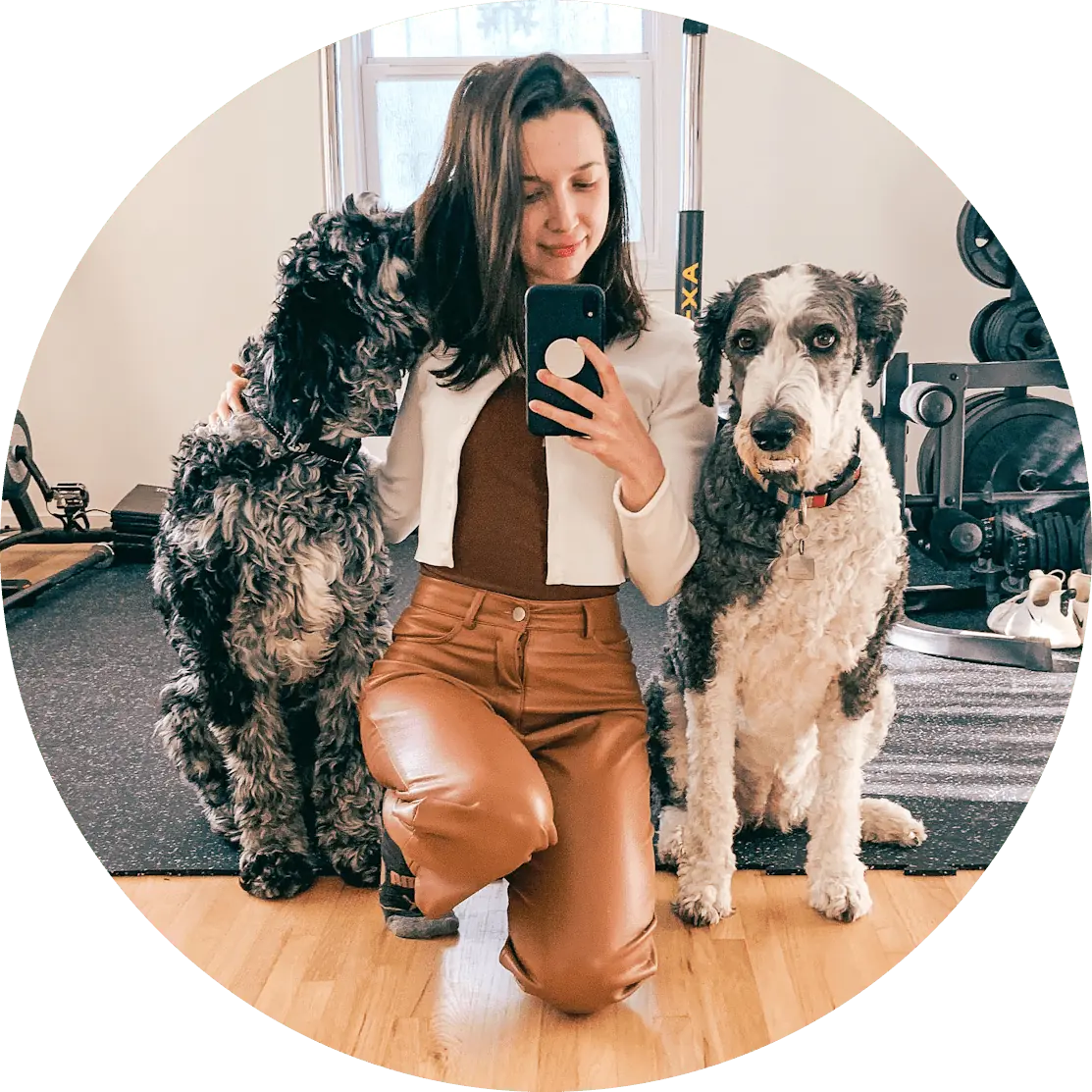 About the Author:
Dana owns a Sheepadoodle and a rescue merle Labradoodle. Her first dog growing up was a white Toy Poodle and she's loved dogs ever since. She has years of experience fostering dogs and has helped find homes for a variety of different breeds, both large and small! After seeing so many dogs end up unwanted and in shelters, she began blogging about different dog breeds (specifically Doodle dogs, since that's what she knows best) to help people make informed choices when adding a new member to their family.
When Dana's not brushing her Doodles' hair (it takes a lot of time for two!) you can find her playing nose work games and fetch with her two amazing pups.
Learn more about her here.