Last Updated on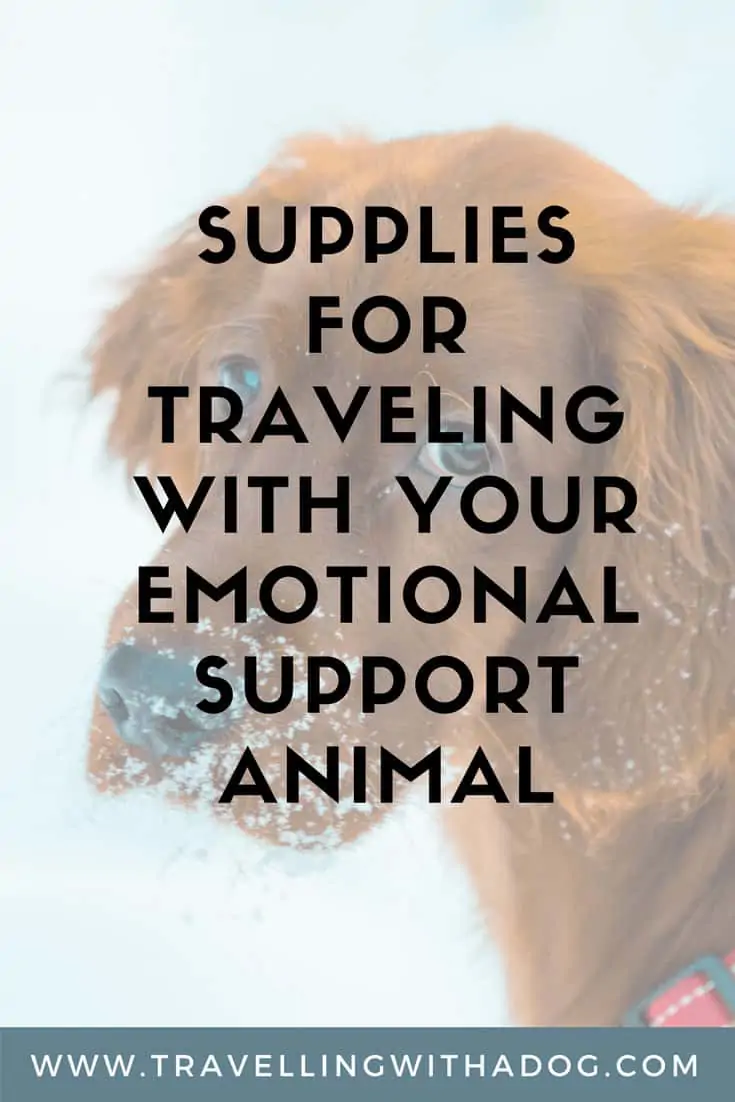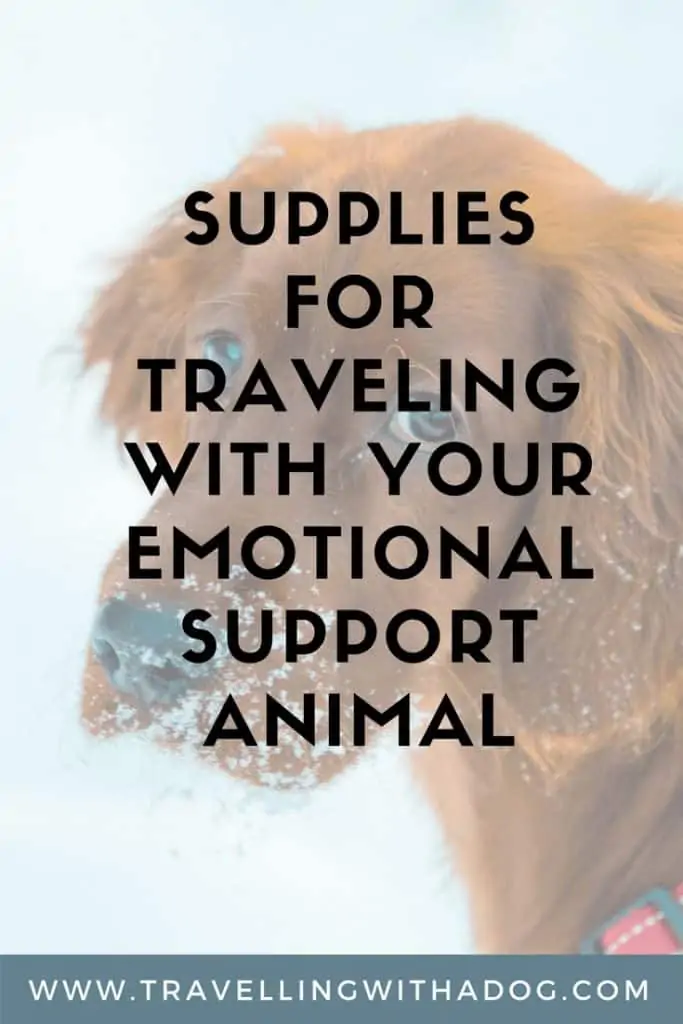 **Please note that as of 2021, most airlines no longer recognize emotional support animals. You must check with your country's laws and regulations to see if ESAs are still accepted for travel. As of writing this, Icelandic Air is one airline that accepts ESAs**
If your dog is your emotional support animal and you plan to fly together, there are a few things that can make both of your flights easier.
Related: Steps To Get An Emotional Support Animal
Supplies For Your Emotional Support Animal
Emotional Support Dog Vest
People love dogs and people love to pet dogs. Even when they aren't supposed to.
In order to stop people from reaching out to pet/play with your ESA, I suggest getting a "Do Not Pet" vest. This vest will let people know that your dog is "on the job" and isn't to be pet.
Fleece Blanket
The floors of airplane can be a bit drafty. Since your ESA will lay at your feet, you should have some kind of blanket they can curl up with to keep warm.
A great thing to do is to sleep with the blanket yourself prior to packing it so it has your scent on it. Even though you will be right there with them, it will still help your pooch relax in flight.
Dog Diapers
Some airlines require you to have dog diapers, especially for longer flights. Accidents can happen and it's best to be prepared for them as much as possible.
Pee Pads
You should also carry a few pee pads with you in your carry-on so that during layovers, you can set one up to allow your dog to go to the bathroom. Some airports don't let you leave to find grass on layovers, while some will have rooms specifically meant for service animals to go to the bathroom. You will need to call ahead and find out what your airport has.
Food and Water Dishes
Whether your flight is long or short, you should still bring a dish for your dog to have some water in case they get thirsty. It's very easy for people and animals to get dehydrated while flying! These collapsible water and food dishes are great and compact for traveling!
Food/Treats/Water
And of course, you should bring some food if the flight is longer, and some treats. You can also buy water once you are past security, or ask for some water on board.
ESA Certificate
Lastly, don't forget to bring your Emotional Support Animal certificate! Your airline may ask to see proof that your dog is certified to be flying with you.
---
I hope this list provides you with an idea of all the items you should bring for your Emotional Support Animal on a flight with you.
Please note that this post contains affiliate links.
---
Amazon Associates Program
This article may include affiliate links. www.travellingwithadog.com is a participant of Amazon.com Services LLC Associates Program. As an Amazon Associate, I earn a commission from qualifying purchase. www.travellingwithadog.com participates in other affiliate programs, and recieves commissions when purchases are made through the links. The cost is not inflated to account for the commission earned.
---
Veterinary Disclaimer: travellingwithadog.com is not a substitute for veterinary advice and does not intend to provide any type of veterinary advice for your animals. Please consult your vet for any questions you have regarding your pets health.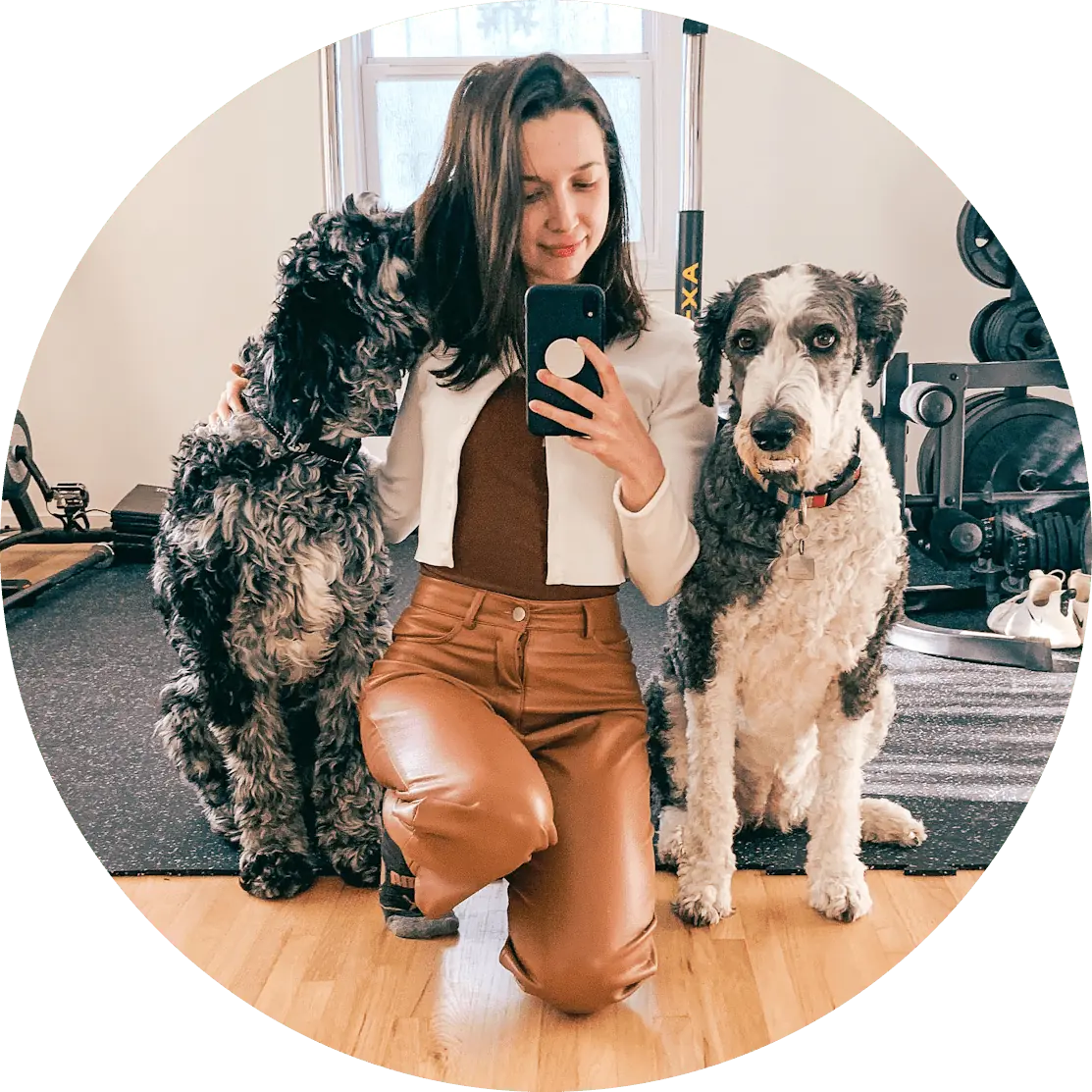 About the Author:
Dana owns a Sheepadoodle and a rescue merle Labradoodle. Her first dog growing up was a white Toy Poodle and she's loved dogs ever since. She has years of experience fostering dogs and has helped find homes for a variety of different breeds, both large and small! After seeing so many dogs end up unwanted and in shelters, she began blogging about different dog breeds (specifically Doodle dogs, since that's what she knows best) to help people make informed choices when adding a new member to their family.
When Dana's not brushing her Doodles' hair (it takes a lot of time for two!) you can find her playing nose work games and fetch with her two amazing pups.
Learn more about her here.