Last Updated on
We've officially had our Labradoodle for 2 months now, and he has been the perfect addition to our family. This post is for you if you've ever considered adopting a dog or want to learn how our adoption process went.
How we found our Labradoodle
My husband and I have fostered dogs on and off for about 10 years now. When we moved to Europe, we had to stop fostering. But after spending four years abroad, Covid sent us back home, and we decided to start fostering again.
Our Sheepadoodle was 7 years old, and we really wanted to add another dog to our family to keep her active as she aged, so we decided to foster until we were ready to add a second dog to our family. We met our potential foster dog, Mello, to make sure our dog and her would get along. They went on a walk together and did perfectly fine so we took Mello home that night.
But although our Sheepadoodle did well when meeting our foster dog, she didn't really care for her and wouldn't play with her—she tolerated her, and that was about it.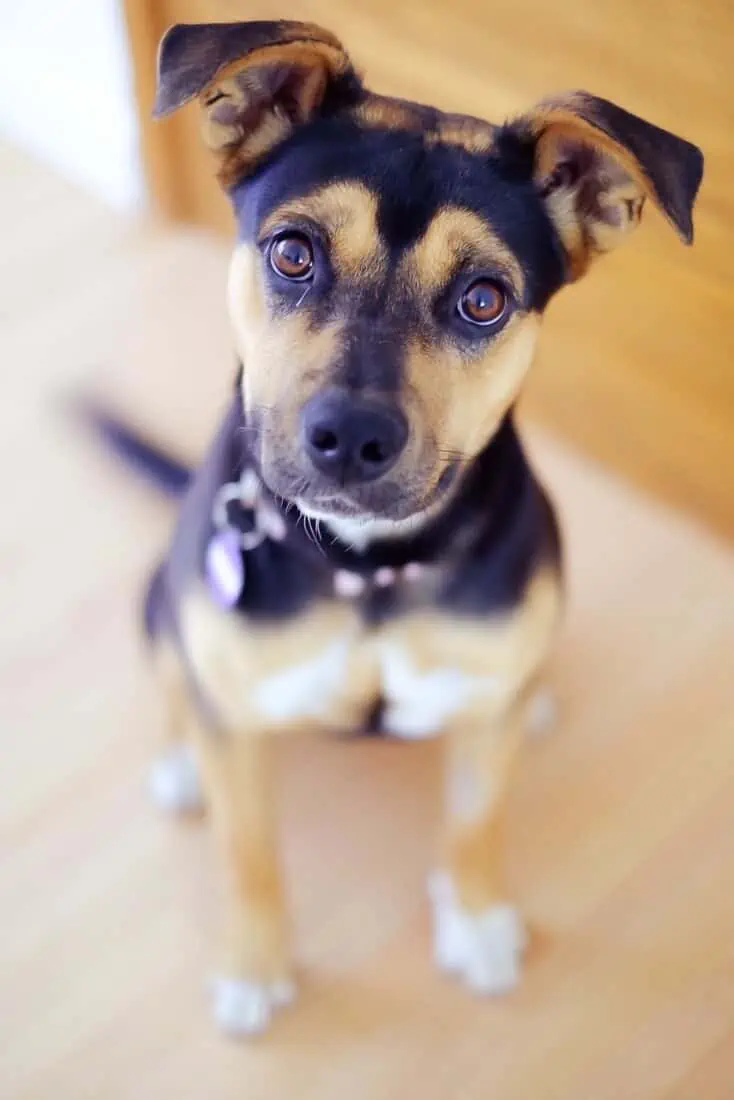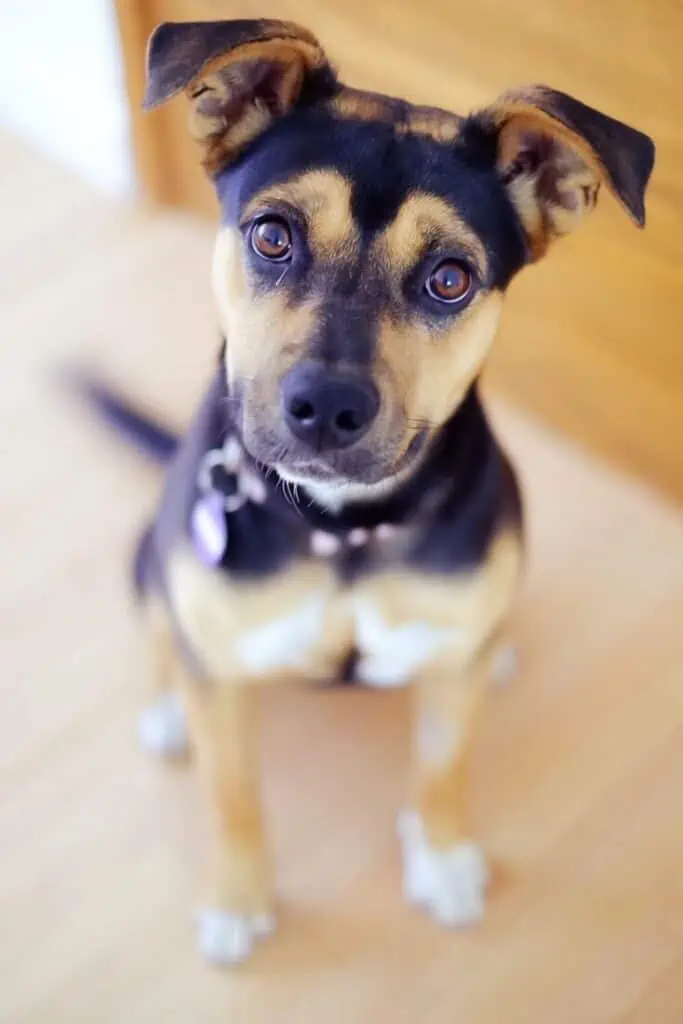 Although this was no big deal, we were a bit sad that our dog wasn't excited to have a friend around. After all, one of the reasons we wanted a second dog was to keep her active.
We take her on 1.5-2 hours of walks and have a big backyard to play fetch in, but having a dog to play with in between walks is exercise she could get without us.
We both wanted to adopt our foster dog so badly. She was incredibly sweet, but we knew our dog would be miserable with her around forever.
Giving her to her forever family was such a bittersweet moment. We knew we found her the perfect family but we missed her so much.
But we decided to wait for another foster dog to come around to see if maybe our dog would like a different dog better, and I'm so glad we did.
A month later, a Labradoodle became available to foster with our organization.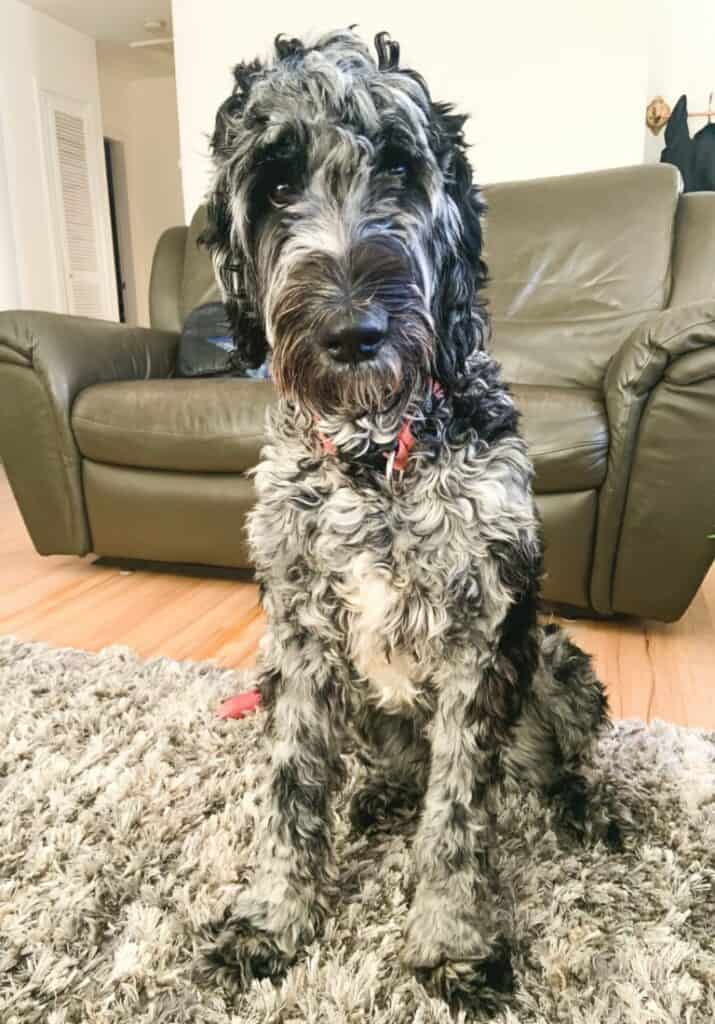 I reached out and let my volunteer coordinator know we'd love to foster him. My husband picked him up that evening, and we let our dog meet him for a walk a block away from our house, and then depending on how the meet went, walk back together to our house and let them play in the backyard together.
We could tell right away that things were different with this foster dog when they met. Our Sheepadoodle got so excited and was hopping all over the sidewalk as we tried to walk back to our place. She never gets excited like that when we come across dogs on our walks, so this behaviour was very odd.
Once we let them off in the backyard, our Sheepadoodle couldn't contain her excitement. She raced about the Labradoodle, and he raced around her. The two of them hit it off instantly, and we could tell they would be the best of friends.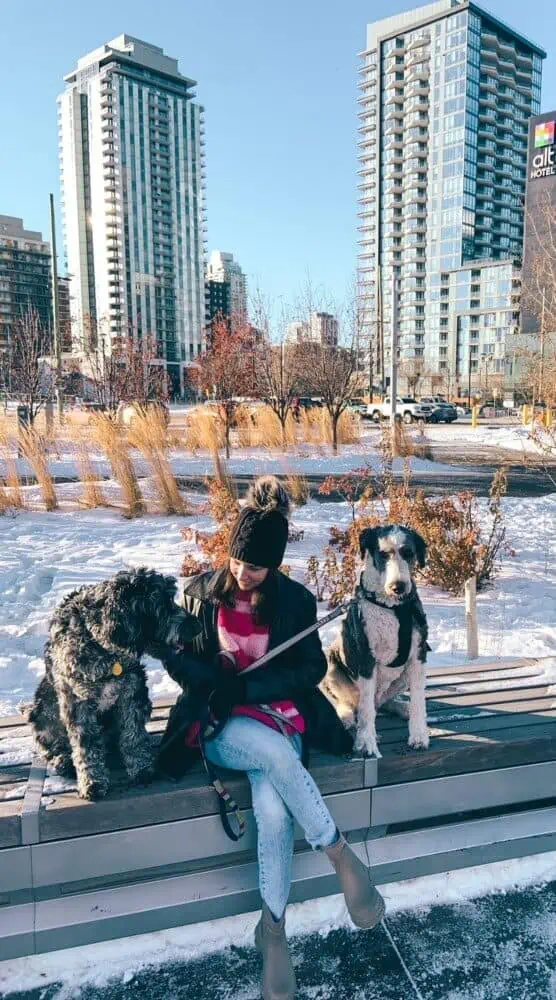 After spending a couple of days as our foster dog, we let the foster agency know we wanted to adopt him. We had to go through the same adoption process everyone else does but shortly after we got confirmation that we could keep him forever.
It took around 4-6 weeks for him to open up to us fully. During that time, we gave him his own space that he could retreat to if he wanted, and made sure to let him settle before allowing him to meet too many new people and new dogs.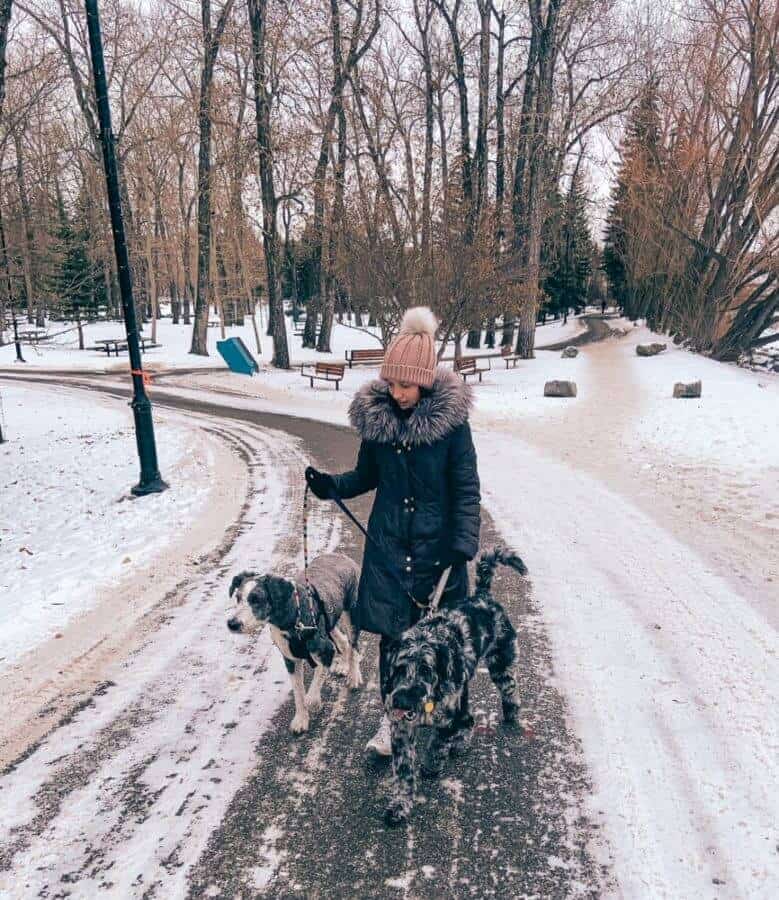 I'd like to mention that he came from a wonderful home before ours. Many foster dogs come from sad backgrounds, but this wasn't the case. His owner had something tragic and unexpected happen and he had no choice but to give his dog up. I can only imagine how painful that decision would be, and at his previous owner's request, we keep in touch so he knows his dog is in a safe and loving home.
Part of the family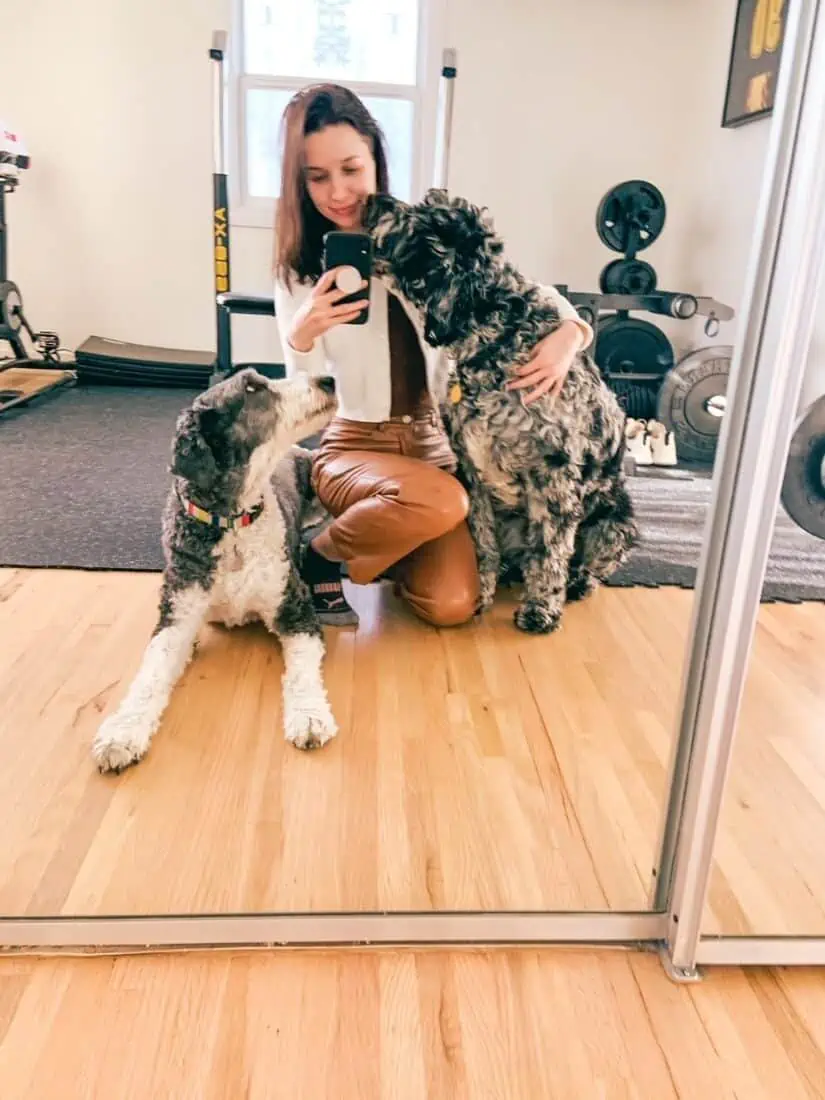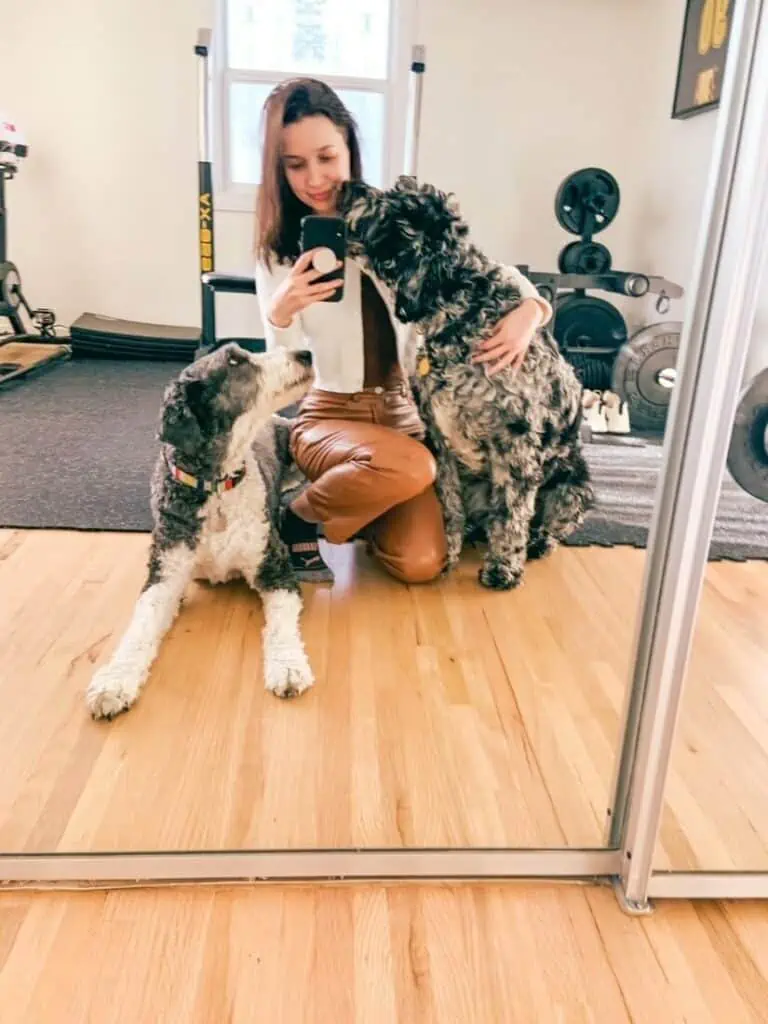 It feels like he's been part of our family forever. Him and our Sheepadoodle get along so well.
We've noticed our Sheepadoodle has a lot more energy now and always wants to play with hew new friend.
They love going on walks together and she gives him the confidence to try new things.
We are so fortunate to have such an amazing four-legged family member join us on all our adventures, and I can't wait to see what the years bring with all four of us!
---
Amazon Associates Program
This article may include affiliate links. www.travellingwithadog.com is a participant of Amazon.com Services LLC Associates Program. As an Amazon Associate, I earn a commission from qualifying purchase. www.travellingwithadog.com participates in other affiliate programs, and recieves commissions when purchases are made through the links. The cost is not inflated to account for the commission earned.
---
Veterinary Disclaimer: travellingwithadog.com is not a substitute for veterinary advice and does not intend to provide any type of veterinary advice for your animals. Please consult your vet for any questions you have regarding your pets health.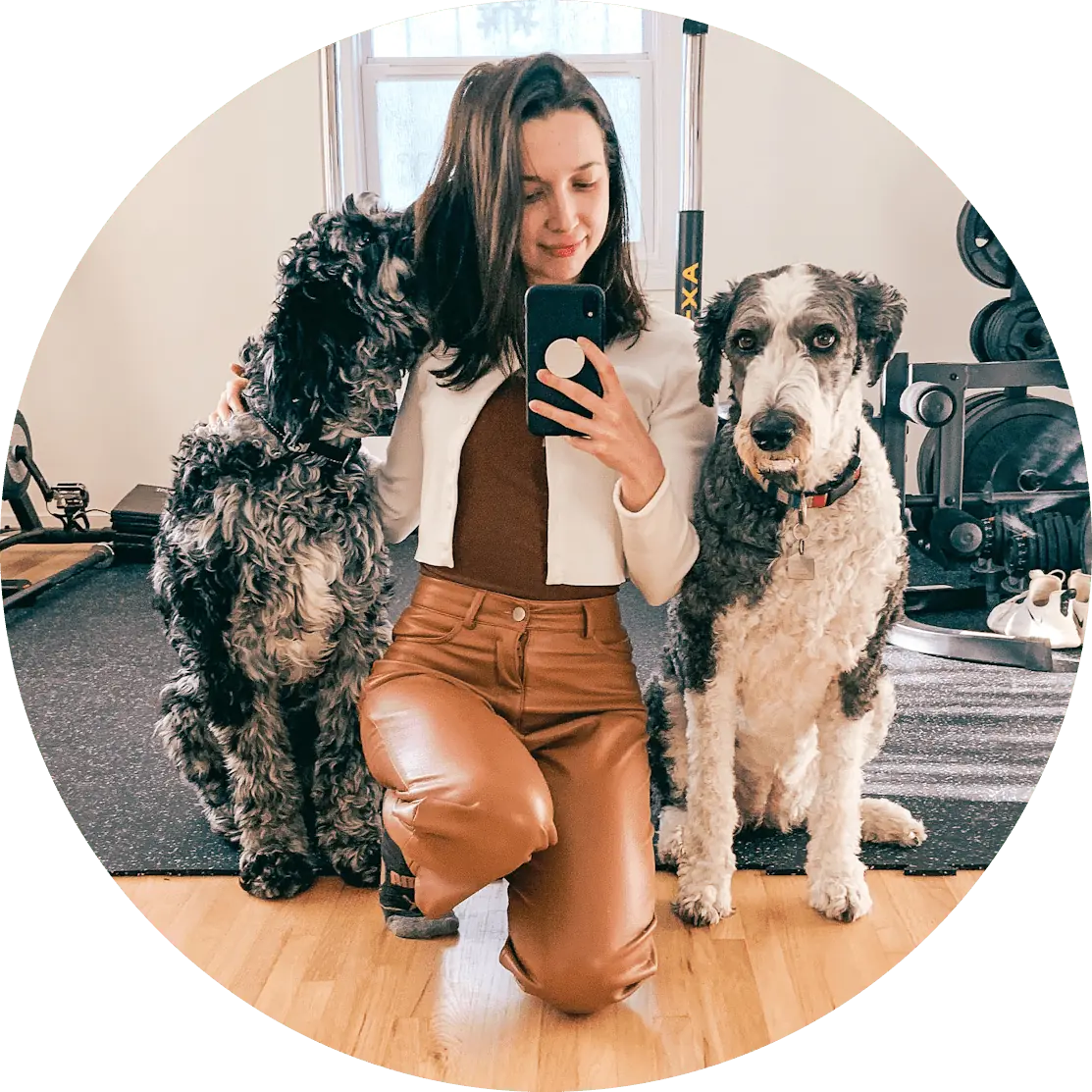 About the Author:
Dana owns a Sheepadoodle and a rescue merle Labradoodle. Her first dog growing up was a white Toy Poodle and she's loved dogs ever since. She has years of experience fostering dogs and has helped find homes for a variety of different breeds, both large and small! After seeing so many dogs end up unwanted and in shelters, she began blogging about different dog breeds (specifically Doodle dogs, since that's what she knows best) to help people make informed choices when adding a new member to their family.
When Dana's not brushing her Doodles' hair (it takes a lot of time for two!) you can find her playing nose work games and fetch with her two amazing pups.
Learn more about her here.