Shop Sheepadoodle T-shirts, sweaters + more!
Every month, we feature a select number of Sheepadoodles from our private Facebook group. If you are thinking of getting a Sheepadoodle, our spotlight will help you get a glimpse into the personalities of this breed!
September Spotlight
Get to know our September Sheepadoodles!
Arlington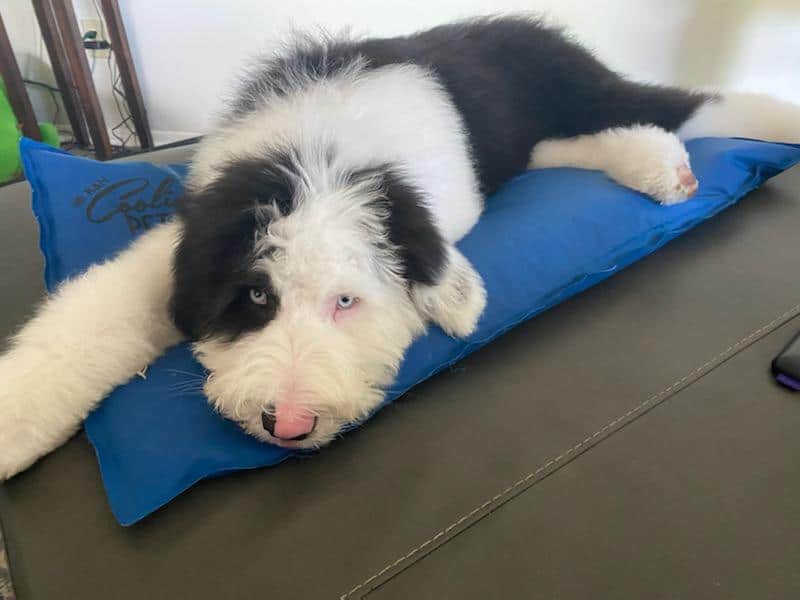 My name is Arlington. I am 5 months old and VERY handsome! I have a lot of energy and at the same time am the sweetest Sheepadoodle ever! I love all my toys, bullysticks, walks, playing ball, and playing in the water. I try to play with my kitties, but they think I'm a little big; I just give them kisses.
Zooey and Zander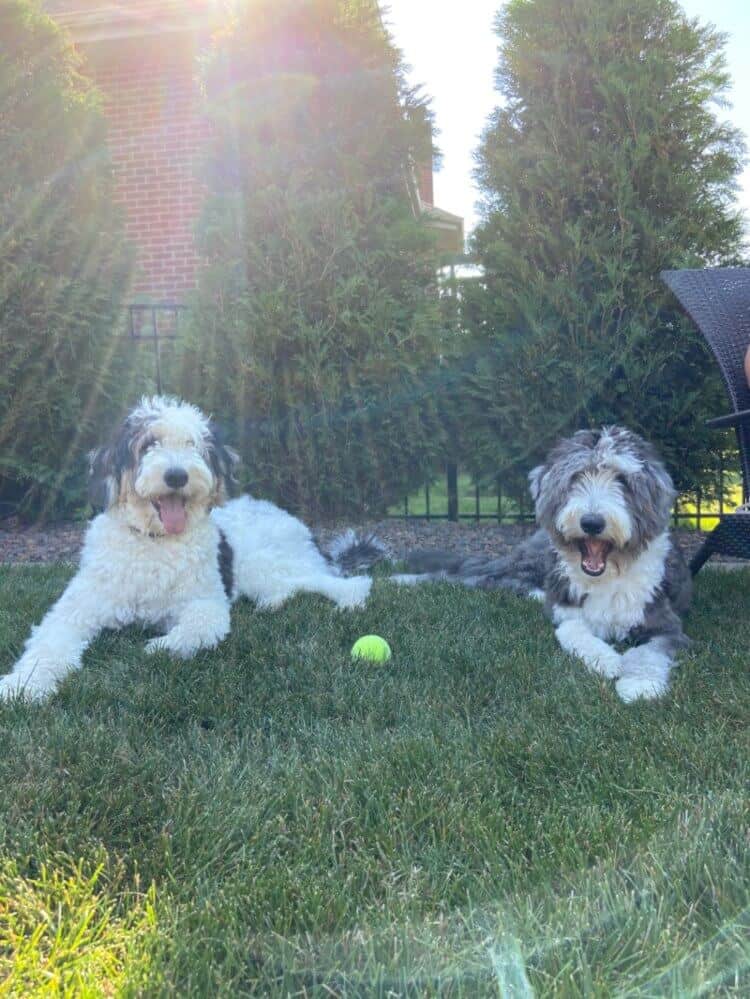 Zoey and Zander were just adopted by us. They are 11 months old. They love to wrestle and are inseparable littermates!
Instagram: @Zoey_and_Zander
Pepper Pawsworth
I am a goofy mini sheepadoodle. My humans think I am part bunny, part sheep, and part cow! I live in foggy San Francisco. I love playing chase with other dogs at the dog park, and love meeting new humans! My favorite human food is cheese, and favorite dog treat is anything that has salmon, whitefish, or trout in it – the stinkier the better!
Instagram: @pepper.pawsworth
Kya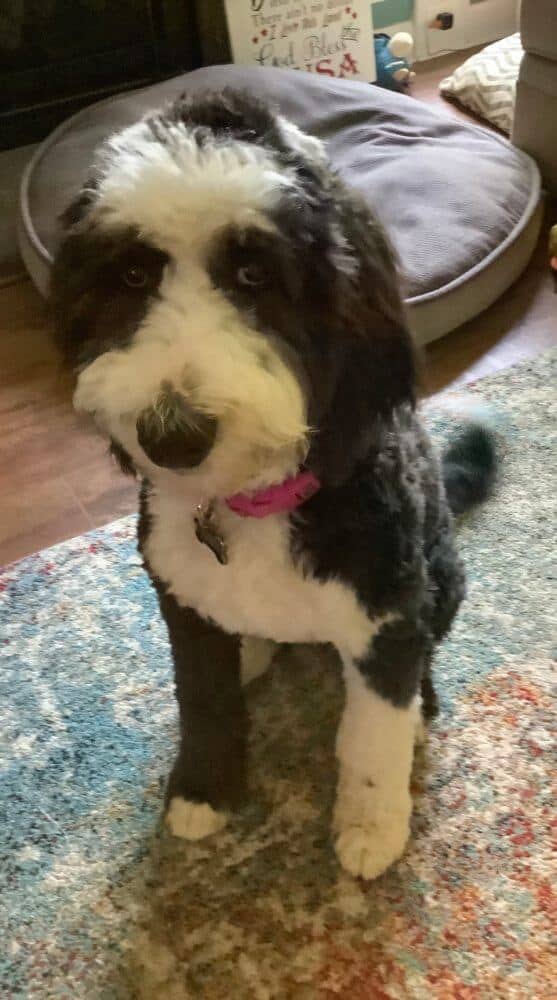 Kya is 7 months old and is quite a clown. She loves to play with her dog sister Daisy, chew on mom's shoes, and play ball. The favorite part of her day is her morning walk. Kya's favorite treats are Milk Bones and Snausages.
Zoey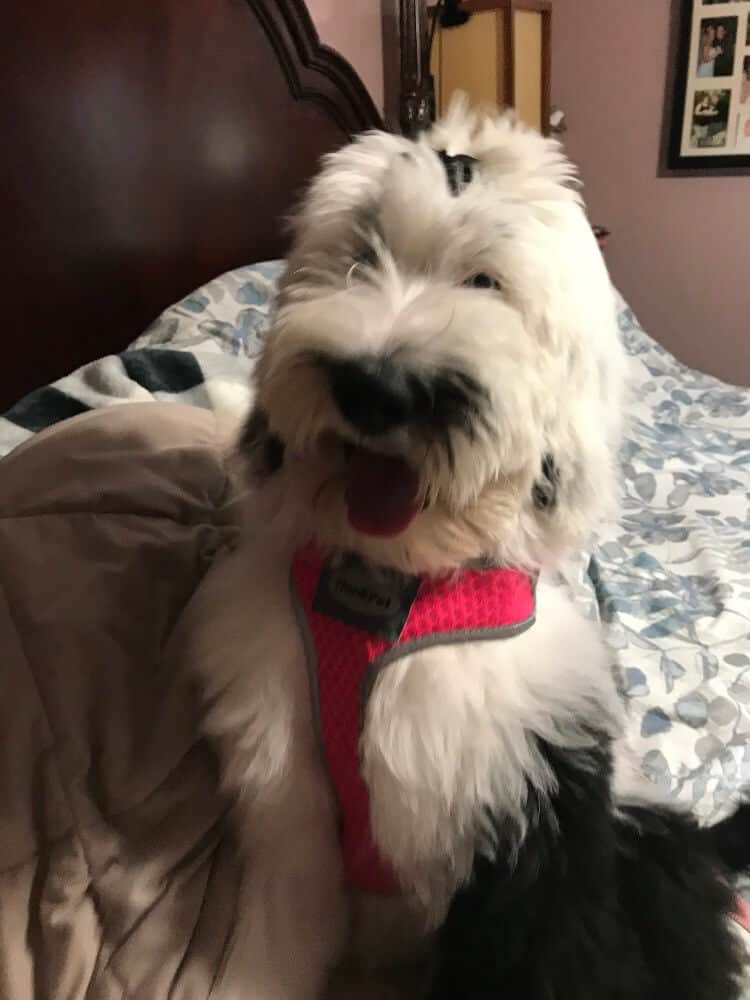 Zoey is a beautiful 4 month old Sheepie who traveled from South Dakota to Upstate NY when she was 8 weeks old to join our family. She loves to go on walks and her stunning beauty has stopped traffic to talk about her breed. She loves people and greets everyone with lots of kisses. She is so smart. Potty training was a breeze. She knows many tricks. She can get over excited and we are working on that with her now. She loves to cuddle and forgets her size. She has turned our world upside down and we wouldn't have it any other way. She is a blessing.
Instagram: @Life_of_a_sheepadoodle_zoey
Shop Sheepadoodle T-shirts, sweaters + more!
---
Amazon Associates Program
This article may include affiliate links. www.travellingwithadog.com is a participant of Amazon.com Services LLC Associates Program. As an Amazon Associate, I earn a commission from qualifying purchase. www.travellingwithadog.com participates in other affiliate programs, and recieves commissions when purchases are made through the links. The cost is not inflated to account for the commission earned.
---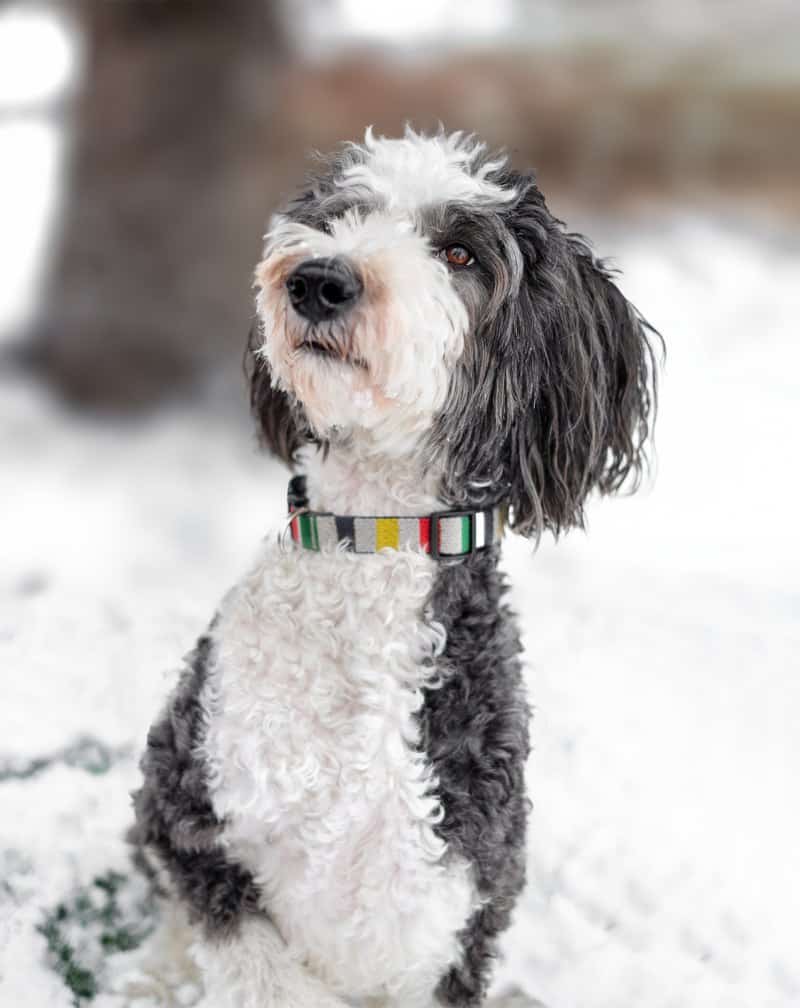 About the Author:
Dana is a Sheepadoodle owner and expat in Germany. While living in Europe, Dana and her husband always make sure that when they go on road trips, their pup Kaya gets to come along. Dana loves to highlight dog-friendly places you can travel to with your pooch so that your entire family can have fun together!