Last Updated on
You're looking for a new dog and you've decided on a Bernedoodle (or Mini Bernedoodle) and now it's time to find some Bernedoodle puppies for sale! We've put together a directory of Bernedoodle breeders across the United States and Canada to help you narrow down your search.
Before we dive into the list of Bernedoodle breeders, here are some crucial items to keep in mind.
How to find good Bernedoodle breeders
Finding the best Bernedoodle breeder is crucial. As the Bernedoodle's popularity rises, so does the number of backyard breeders hoping to make a quick sale from unsuspecting and uneducated buyers.
The best way to vet your potential Bernedoodle breeder? Do your research. Make sure you contact them (both phone and email) and see if you can visit their facilities and dogs before putting a deposit down. A good breeder will be more than happy to answer all your questions and will be honest about the Bernedoodl breed (i.e., if a breeder says grooming a Doodle is low maintenance, run!)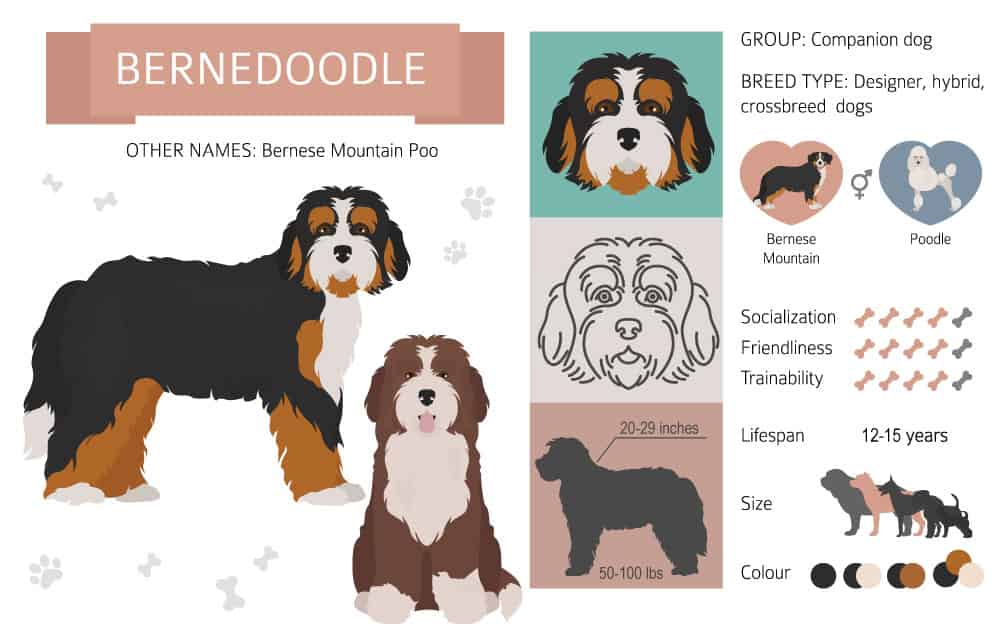 Nowadays, you can find reviews online almost anywhere, but unfortunately, it's also just as easy for businesses to fake those reviews. For unfiltered reviews, I recommend joining Bernedoodle Facebook groups and asking for breeder-specific reviews. You can search for Bernedoodle groups on Facebook here.
A good Bernedoodle breeder should also vet you! They need to be sure their puppies are going to loving homes and if they aren't asking you any questions, it could be a major red flag.
Other things you should look for:
Puppies being taken from their mom before eight weeks of age (puppies lose major socialization if taken from their mom too early)
Terms and conditions in their contract (i.e., most breeders require you to return the puppy back to them if something happens and you can no longer care for the dog)
Ask if you can contact past customers
Certificate of health for the parents
Now that you know what to look for, here is an updated list of Bernedoodle breeders in the United States and Canada, organized alphabetically by state/province!
Please note that we do not endorse these breeders as we haven't personally worked with them. Please do not use this list of Bernedoodles breeders as your holy grail. You must do your research.
There are many Doodle mix dogs. Click here to learn about the different (and rare) kinds!
Bernedoodle Breeders in the United States
Bernedoodle Breeders in Canada
---
Amazon Associates Program
This article may include affiliate links. www.travellingwithadog.com is a participant of Amazon.com Services LLC Associates Program. As an Amazon Associate, I earn a commission from qualifying purchase. www.travellingwithadog.com participates in other affiliate programs, and recieves commissions when purchases are made through the links. The cost is not inflated to account for the commission earned.
---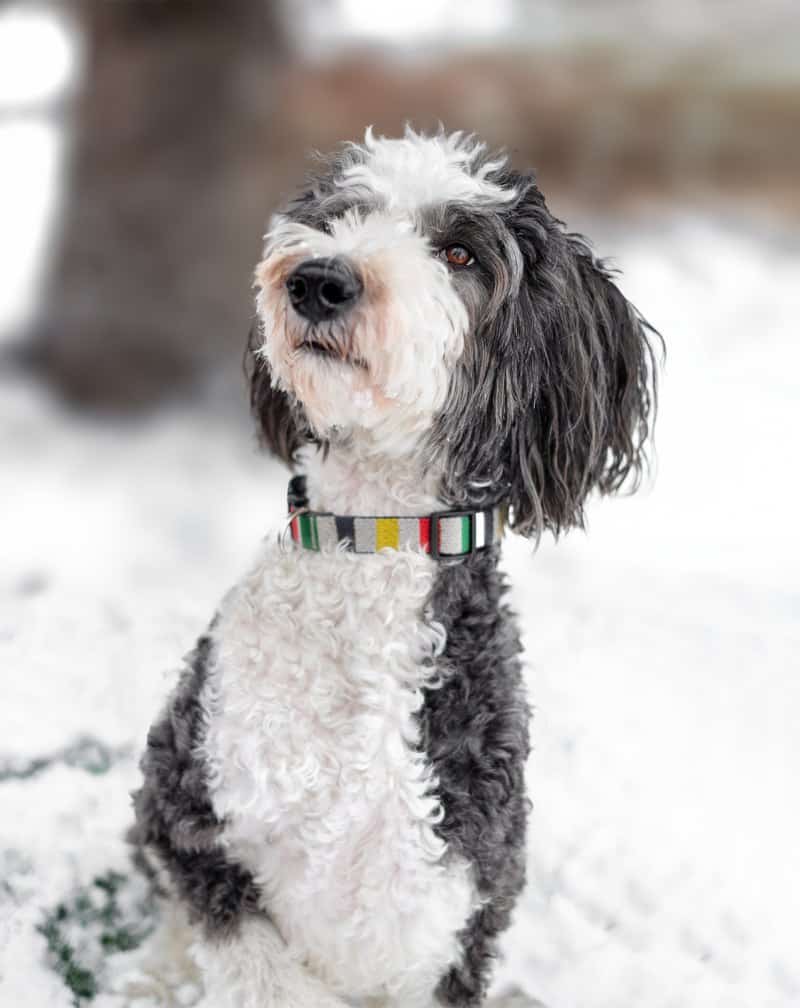 About the Author:
Dana is a Sheepadoodle owner who loves to highlight dog-friendly places you can travel to with your pooch, dog-friendly products, and provide info for dog owners.