Last updated on February 12th, 2021
Shop Sheepadoodle T-shirts, sweaters + more!
Doodle type dogs, such as the Labradoodle and Goldendoodle, are a favorite because of their reputation as being hypoallergenic and great family dogs.
While getting a Doodle from a breeder is an option, there are still many Doodle breed dogs out there that are looking to be rescued and rehomed through specific Doodle rescue agencies. Rescuing a Doodle can be great because often, you are skipping the puppy-stage and while puppies are cute, they are tons of work.
To help you find a Doodle rescue near you, I've compiled a list of rescues so you can possibly find a new four-legged member for your family.
Is a Doodle Right for You and Your Family?
Before adopting a Doodle, it's essential to try and decide whether a Doodle is right for your family.
Doodles have reputations of being great family dogs, but the amount of work that goes into owning one is often not discussed (which is why so many doods end up in rescues).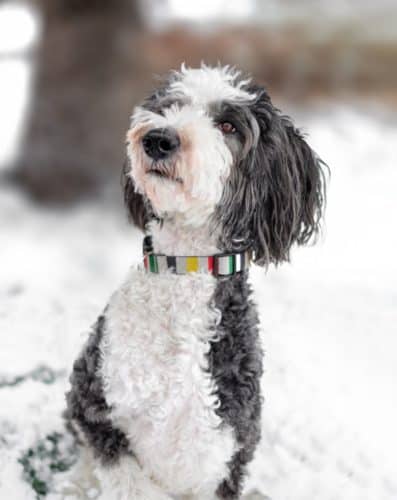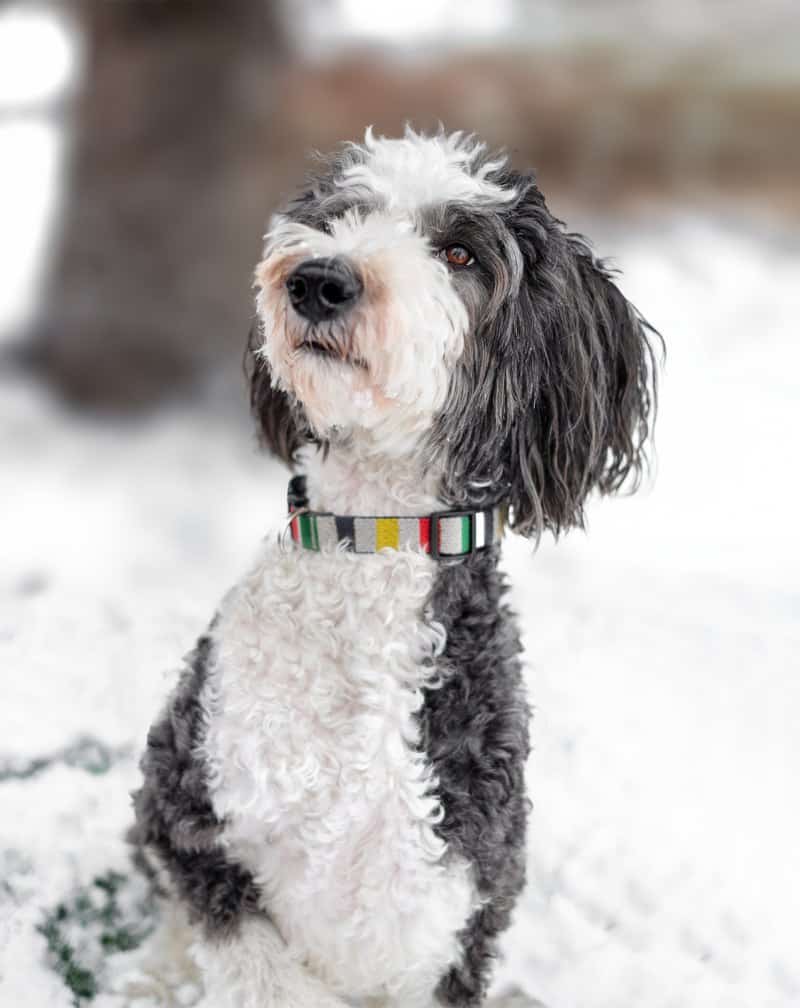 We have compiled information on many different popular Doodle dogs so you can research and pick the right one for your family:
Also, are a few general Doodle-dog facts to get you up to speed:
Doodles require lots of brushing and grooming (30 minutes – 45 minutes of brushing per day for a large dog if you want to keep their coat long, otherwise they will need to go to the groomer for a shave every six weeks. A groom costs us anywhere from $100-$150).
Doodles are generally high-energy dogs that require lots of exercises, or they can get destructive and bored (I suspect this is why a lot of dogs end up in rescues, not just Doodles). Ours receives around 2 hours of mental and physical exercise a day.
Keep in mind; the above figures are for a large Doodle dog. Ours is 70 pounds. You could easily cut those costs down by rescuing a mini-sized Doodle. However, smaller doesn't mean they don't require work. You will still need to brush, groom, exercise and train.
If you think a Doodle is the right dog for you, take a look below at some of the Doodle rescues!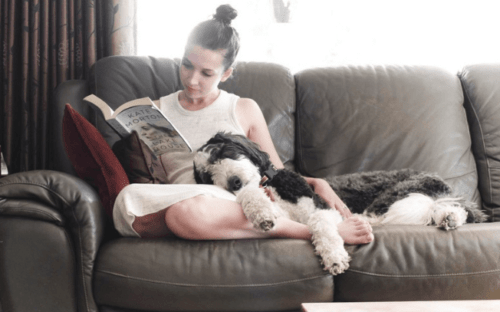 Doodle Rescues in America
Doodle Rescues in Canada
Doodle Rescues in the UK
How Do I Find a Doodle Rescue Near Me?
After looking at the above list, you may realize that there are a lack of Doodle rescues near your town/city. In some cases, you may have to drive to or transport the dog you wish to adopt! It's worth reaching out to the Doodle rescue to see how they work with out-of-town applicants.
You can also check Doodle breeders. Many breeders take back dogs in situations where their homes can no longer take care of them and then adopt them out. We put together a directory of Doodle breeders divided up by Doodle dog and location:
Also, keep in mind that Doodle dogs don't always go to a specific "Doodle rescue" and they may end up at your local animal shelter or adoption agency, and you should look to dog shelters as well to see if they have any Doodle-dogs available.
If you're open to other breeds to potentially rescue, take a look at some of our other breed-specific rescue lists:
Pin me: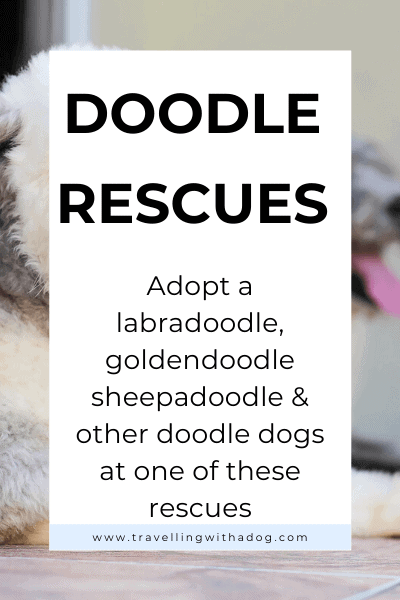 Shop Sheepadoodle T-shirts, sweaters + more!
---
Amazon Associates Program
This article may include affiliate links. www.travellingwithadog.com is a participant of Amazon.com Services LLC Associates Program. As an Amazon Associate, I earn a commission from qualifying purchase. www.travellingwithadog.com participates in other affiliate programs, and recieves commissions when purchases are made through the links. The cost is not inflated to account for the commission earned.
---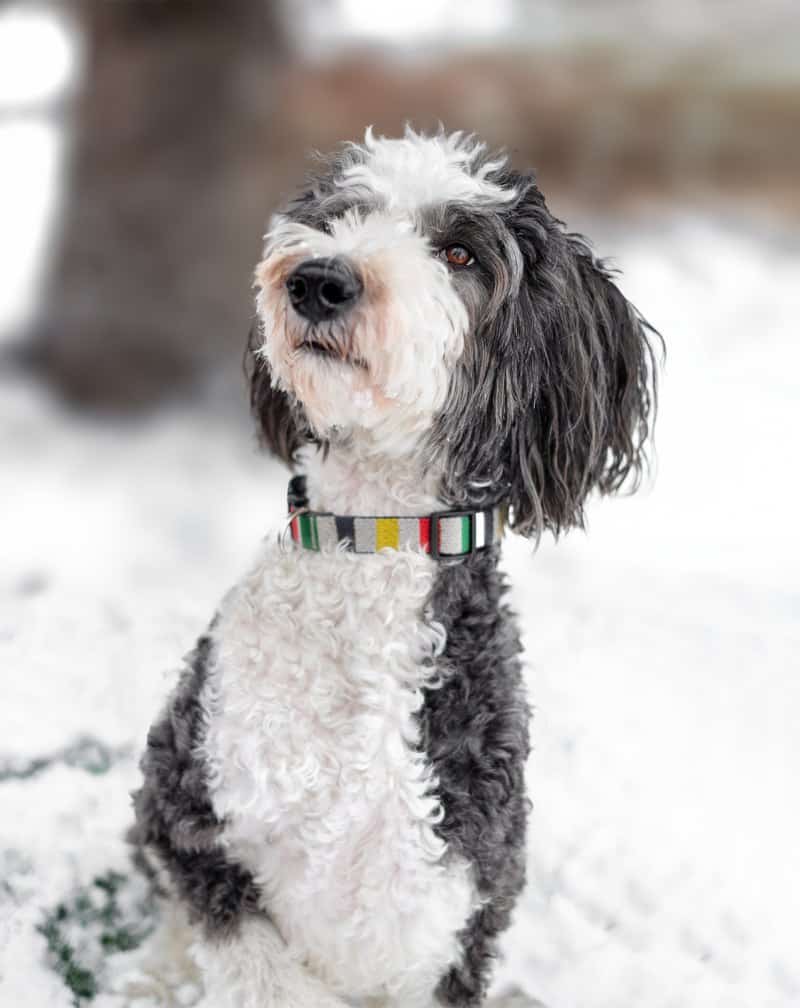 About the Author:
Dana is a Sheepadoodle owner who loves to highlight dog-friendly places you can travel to with your pooch, dog-friendly products, and provide info for dog owners.