Last Updated on
Doodles may not be purebred dogs, but they are incredibly adorable and make great pets. And luckily, if you live in Florida, there are a few great Doodle rescues in Florida where you can find a loving Doodle and perfect pup!
What is a Doodle Dog?
A Doodle is a designer dog. It is a cross between Poodles and other dogs. Clearly, there are many varieties of Doodle dogs as Poodles can be crossed with any other dog breed. Some of the most popular Doodle breeds include Bernedoodles, Goldendoodles, and Labradoodles.
Doodles vary vastly in size, shape, hair color and texture, nature, and more, depending on their parents.
Rescuing and Adopting a Doodle
Many people think that if they adopt an adult dog over buying a puppy they'll get to forgo the tiresome puppy stage. However, that's not always the case. When bringing home a rescue dog there can still be lots of training needed, especially if the dog has anxiety or other socialization issues as a result of neglect.
With Doodles, things can get a little more difficult as you may not get any information about their background, parentage, etc.
But that doesn't mean you won't get a loving dog out of adoption! Adoption is a wonderful thing to do, but it is still a great commitment.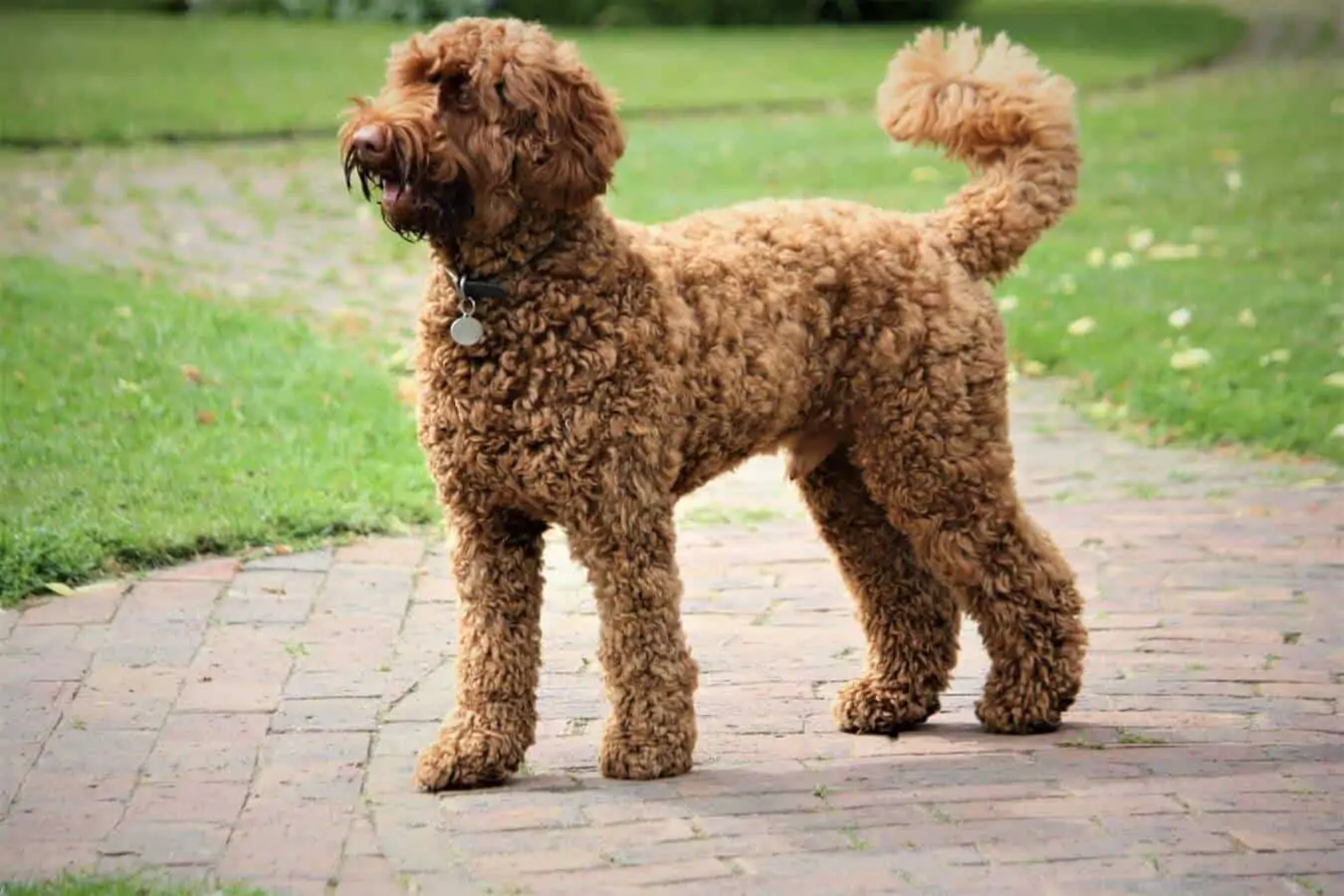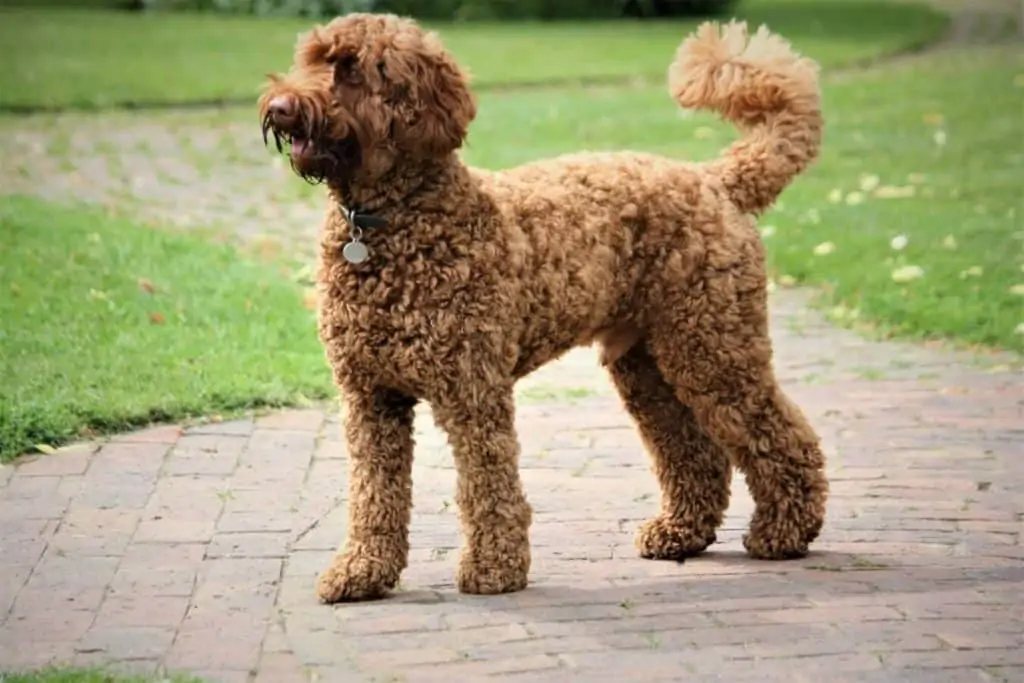 Things to Consider Before Adopting a Doodle
There are some things to consider before you adopt a dog.
Health
While Doodles are pretty healthy, they are still prone to genetically inherited ailments if either of the parents is ill. It is essential to get a health checkup done by a licensed veterinarian.
Exercise Needs
Doodles need plenty of exercise. If you want a low-energy dog, you might want to look towards rescuing a different breed or look to rescue a senior Doodle.
Grooming Needs
Doodles are known as extremely low-shedding dogs. Their coats need basic but regular grooming services like weekly/daily brushing and regular baths.
Lifespan
Doodles tend to live for 12-15 years and are among the longest-living dog breeds. That's because they are generally healthy and resilient and tend to carry lower risks of health problems.
Doodle Rescues in Florida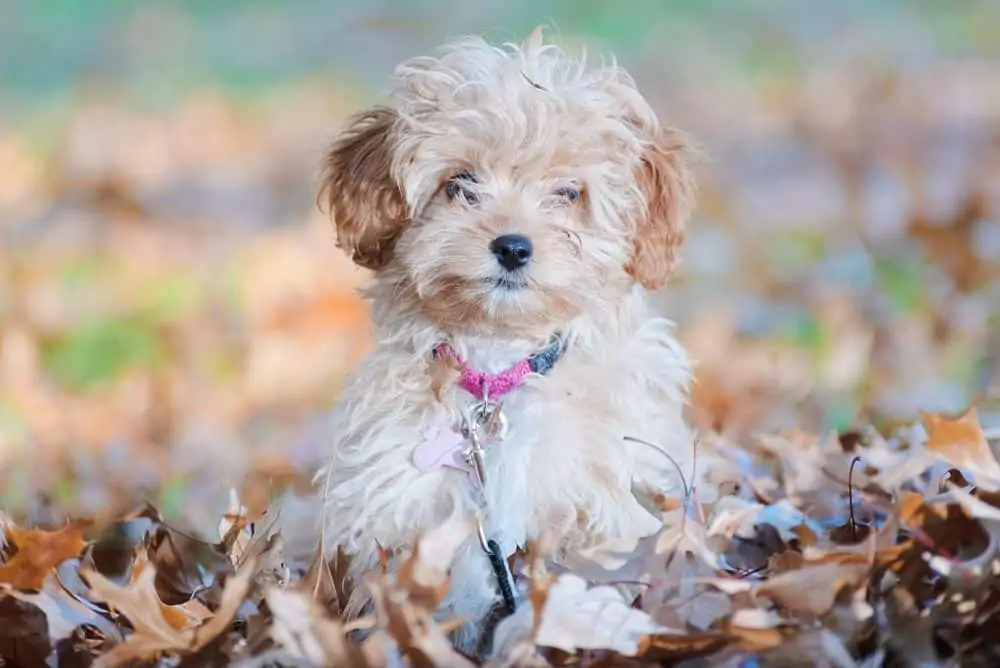 If you think you can take care of rescue dogs, you can reach a pooch rescue to find the animal you're looking for. Florida has many dog rescue shelters. Such a rescue works as a non-profit organization. Let's take a look at the best Doodle rescues in Florida.
1. Big Dog Ranch Rescue
Big Dog Ranch Rescue, located on Okeechobee Blvd., Loxahatchee Groves, is considered the largest and one of the most trusted rescues in Florida for unwanted dogs. It is one of the few shelters in the US that ship dogs globally to help them reach their new home overseas. All the dogs here are well cared for.
This no-kill facility spreads across an area of 33 acres. It is a center for all types of dogs and not just for Doodles. The organization is known for its excellent services towards the furry members of society, especially those that are neglected, ill-treated, and left alone on the streets.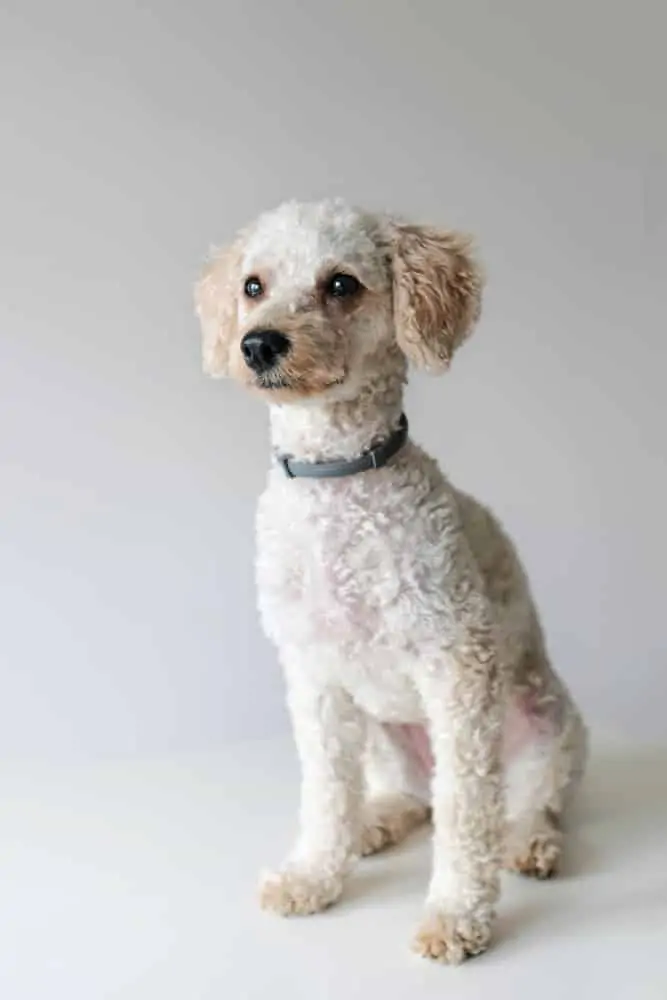 The establishment has a team of trained members to provide medical care, exercise, and socialization to the dogs so that they are healthy and well-cared. It's obvious that the adoption process involves paying a fee. Find out more about Big Dog Ranch Rescue at their website.
2. Florida Poodle Rescue, Inc.
Located in multiple cities, this rescue is a specialized organization that has dedicated its services to abandoned Poodles. It also takes care of Doodle dogs. The organization has a team of volunteers who ensure that a new dog at the center finds a foster parent until its adoption.
The St. Petersburg and Tampa Bay branches of this rescue are the most popular ones in the state. When a dog arrives at this center, it undergoes screenings and medical tests. This helps the team provide the appropriate medical care. It also provides medicines, vaccination, etc.
From heartworm treatment to surgeries, from cataract treatment to neutering, this establishment takes care of everything for their dogs. You can talk to them and find out if they can find you a Doodle dog! Find out more about this rescue on their official website.
3. Good Karma Pet Rescue
Good Karma Pet Rescue, located on Commercial Blvd, Fort Lauderdale, is a rescue that doesn't just work with Doodles. It is dedicated to all types of rescue dogs, as well as cats, bunnies, guinea pigs, and more! But you can contact them to find out if they can help you adopt a Doodle.
This South Florida establishment helps abandoned and abused animals find their home, and until they do, the volunteers here ensure that the animals receive proper care. While the facility is in a small building, it provides the love and support that animals need to be healthy.
The organization ensures that the pets find foster homes so that they can socialize with humans and other animals. As a result, when they finally get adopted, they turn out to be excellent additions to a new family. Find out about Good Karma Pet Rescue on their website.
4. IDOG Rescue
IDOG Rescue is operational throughout the US to help distressed and unwanted dogs throughout the country. So whether you live in Florida or there's a dog in the state that needs help, you'll find each other.
This establishment charges an adoption fee, but it's justified, considering the care it provides to the dogs in the shelter. It has been operating for more than a decade, helping rescue helpless dogs from shelters and find new homes for them. It works with different US shelters.
This rescue is considered one of the best places to find Doodles as it adopts several dogs of this kind every year and sends them to a home that they deserve. But remember that they are very strict about whom they give their dogs to. Find out more about this dog rescue on their website.
5. Oodles of Doodles Rescue Collective
Located in Boca Raton, Oodles of Doodles Rescue Collective is a trusted organization that takes care of Doodles. The establishment is known for helping various types of Doodles in Florida find a permanent home with caring families. But you need to go through an application process.
You will also need to undergo a home visit and provide referrals to get a Doodle. Once you do get one, the dog will live with you for a two-week trial period, after which your methods and ability to care for the dog will be evaluated. It is responsible for saving the lives of many dogs.
That's because it rescues Doodles, that could be the victims of animal control and southern kill shelters in Florida. While they don't provide a facility for the dogs themselves, they choose the best foster homes and adoptive families. Find out more about it on their official website.
6. Poodle and Pooch Rescue
Poodle and Pooch Rescue is located in various regions of the US, and in Florida, it is in South St, Orlando. While it takes in various breeds of dogs, it specializes in Poodles and Doodles, especially dogs that are old and have developed medical conditions, mobility issues, and more.
Unfortunately, many dogs get abandoned and neglected when they are old. But this rescue is there to help them. To ensure that the dogs in their care get the best facilities, they work on donations and provide foster care to the animals. A lot of people volunteer for this organization.
They help rehabilitate and socialize pooches and help them find a new home when they are ready to be pets. If you're thinking of rescuing a Doodle, this organization can help you find a healthy and happy dog to foster or adopt. Find out all about this rescue on their website.
Ready to Provide a Forever Home to a New Pet?
If you decide that you want to be a foster family to a rescue Doodle that's living alone in Florida, you can contact one of the above nonprofit organizations.
Some of these centers charge an adoption fee, but such adoption fees are only to cover the cost of medical care, transportation, food, etc., of pets.
If you live in Florida, you will find many rescues that help different dogs. If you're specifically looking to adopt or foster a Doodle, but there's none in Florida, some of the rescues will get in touch with shelters from other parts of the country to bring a Doodle to your home.
It may not be easy to find animal shelters dedicated to a specific breed of Doodle as it is not a pure-breed dog, but you can find Doodles at rescues for Poodles, Labradoodles, and more!
---
Amazon Associates Program
This article may include affiliate links. www.travellingwithadog.com is a participant of Amazon.com Services LLC Associates Program. As an Amazon Associate, I earn a commission from qualifying purchase. www.travellingwithadog.com participates in other affiliate programs, and recieves commissions when purchases are made through the links. The cost is not inflated to account for the commission earned.
---
Veterinary Disclaimer: travellingwithadog.com is not a substitute for veterinary advice and does not intend to provide any type of veterinary advice for your animals. Please consult your vet for any questions you have regarding your pets health.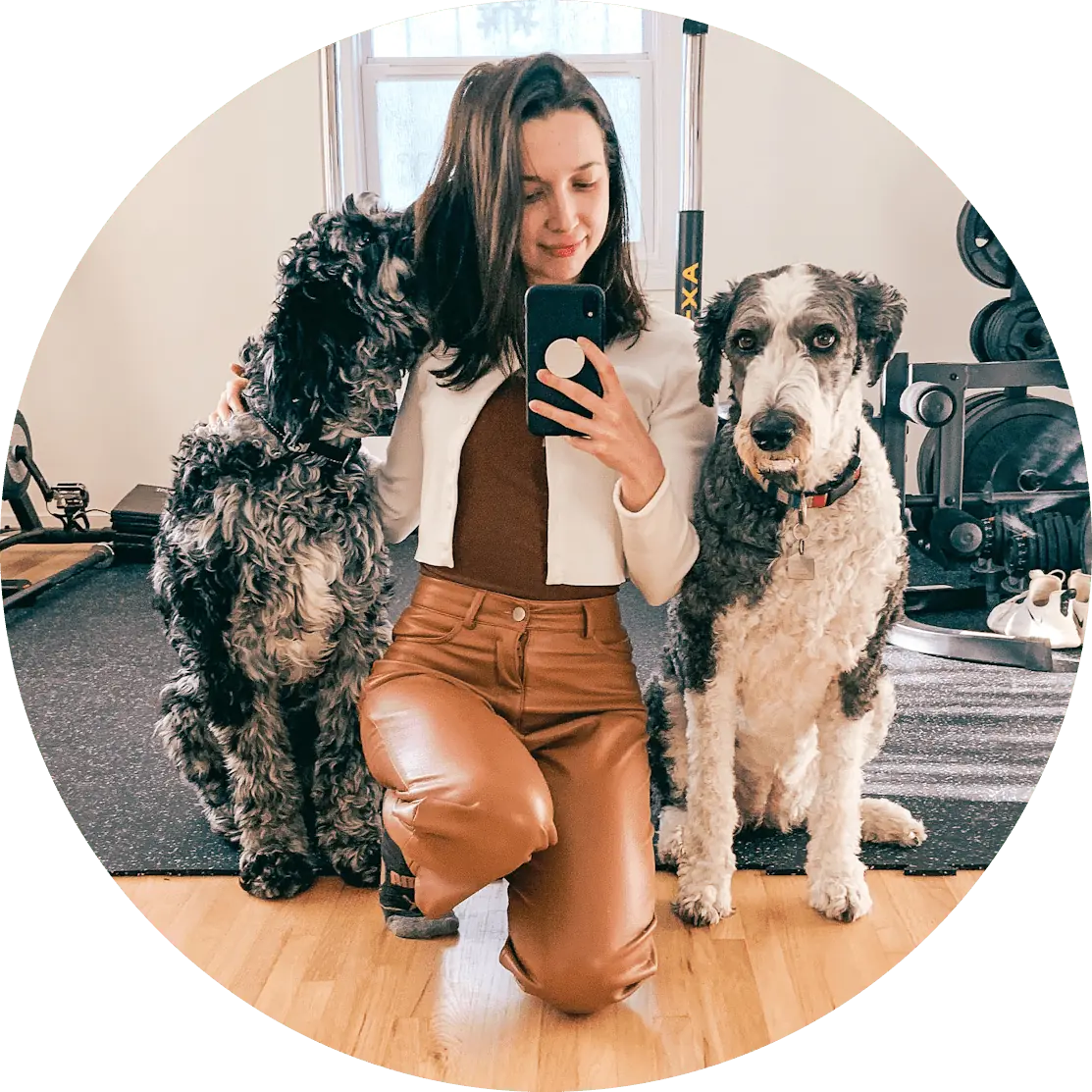 About the Author:
Dana owns a Sheepadoodle and a rescue merle Labradoodle. Her first dog growing up was a white Toy Poodle and she's loved dogs ever since. She has years of experience fostering dogs and has helped find homes for a variety of different breeds, both large and small! After seeing so many dogs end up unwanted and in shelters, she began blogging about different dog breeds (specifically Doodle dogs, since that's what she knows best) to help people make informed choices when adding a new member to their family.
When Dana's not brushing her Doodles' hair (it takes a lot of time for two!) you can find her playing nose work games and fetch with her two amazing pups.
Learn more about her here.